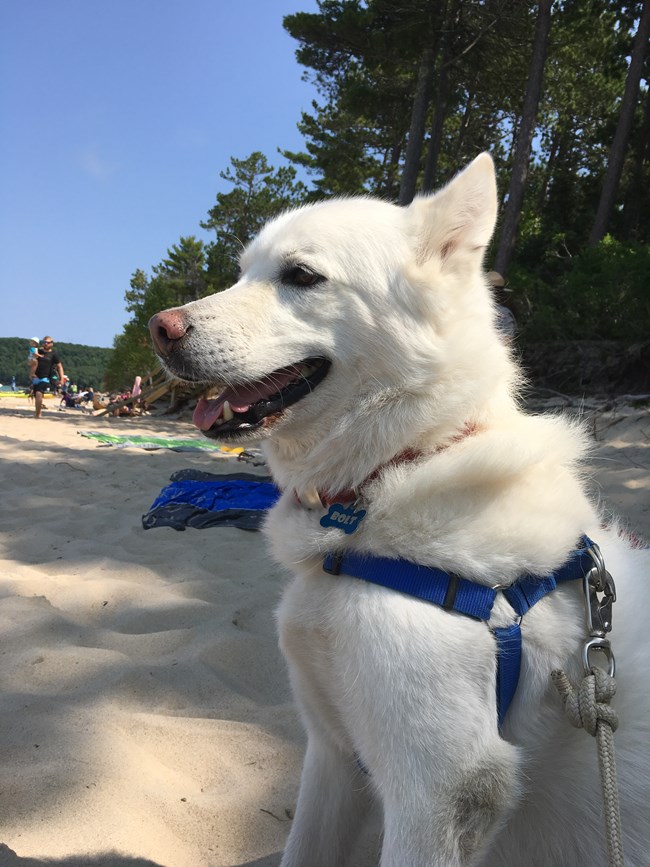 Planning to visit with your pet?

There are limited places pets can visit, but they can still enjoy a bit of the park with you.
Pets are allowed in parking lots, along roadways, in frontcountry drive-in campgrounds, and in picnic areas. They must always be leashed. Also, the beaches of Sand Point, Miners Beach, and those directly in front of the drive-in campgrounds, as well as certain scenic sites, including Miners Castle and Munising Falls, are great places to visit with your furry friend. PLEASE REMEMBER, pets need to be on a six foot leash at all time, even when swimming. And always pick up after your pet.

Pets are not permitted on the park's hiking trails (even if carried) or in the backcountry and backcountry campgrounds because they may become lost; be injured by porcupines or other wildlife; intimidate other visitors; harass, injure, or kill wildlife; or disturb trail hikers and backcountry campers who expect a pet-free experience.

Also Remember...

Though pets are permitted on personal or rental boats on Lake Superior, they are not permitted on national lakeshore beaches in the backcountry. This includes - but is not limited to - Mosquito and Chapel Beaches.