Current Conditions
Park Coronavirus Response
The National Park Service (NPS) is working servicewide with federal, state, and local public health authorities to closely monitor the COVID-19 pandemic and use a phased approach to increase access on a park-by-park basis. Based on guidance from the White House, Centers for Disease Control and Prevention (CDC), and state and local public health authorities, access to the park is as follows:
Open:
The park, on the whole, is open. All beaches, overlooks, trails, and scenic sites are available for recreating.
All campgrounds are open. Reservations are required for both drive-in and backcountry camping.
All vault toilets and flush toilets (at Munising Falls, Miners Castle, and Sable Falls) are open. Vault toilets do not have hand sanitizer. Most drinking fountains are open.
The maritime exhibits in the historic boat house at the end of Sand Point Road
may
be open, depending on staffing.
We ask the public to please recreate safely and responsibly. Practice social distancing, avoid crowds and high-risk outdoor activities, and follow
Leave No Trace
principles. In seeking outdoor recreation, follow
CDC guidance
to prevent the spread of infectious diseases and comply with state and local guidance.
If you are not comfortable touching the handles on our trash receptacles, please do not just leave your trash on top of the bins or on the ground. This is a hazard for both other visitors and wildlife. If not using the provided trash receptacles, please take your trash with you!
Closed:
Munising Falls Visitor Center and Grand Sable Visitor Center are closed. Park staff are available by phone to answer questions most days from 9 am to 5 pm. Munising Falls VC: (906) 387-3700. Grand Sable VC: (906) 494-2660.
The Au Sable Lighthouse is not open for tours. You are permitted to walk on the light station grounds.
We are not handing out Junior Ranger booklets or issuing badges at this time. Visitors are encouraged to complete the virtual
Junior Ranger
program online.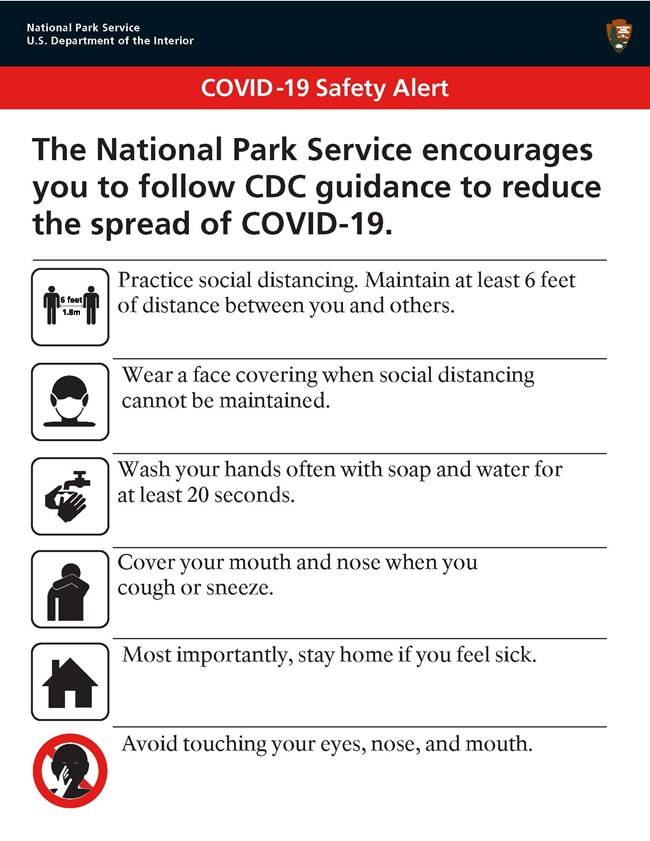 We are also encouraging visitors to find their virtual park! Explore national parks from the comfort of anywhere in the world through online galleries of photos, videos, webcams, podcasts, and sound recordings.
Last updated: July 2, 2020