Current Conditions
Park Coronavirus Response
The National Park Service (NPS) is working servicewide with federal, state, and local public health authorities to closely monitor the COVID-19 pandemic and use a phased approach to increase access on a park-by-park basis. Based on guidance from the White House, Centers for Disease Control and Prevention (CDC), and state and local public health authorities, access to the park is as follows:
Open:
The park as a whole, is open. Beaches, overlooks, and many trails are available for recreating.
Park roads are open. Dirt roads may be in rough shape (potholes and washouts). Some roads may have trees leaning over the road or completely across. The park will be working to trim and clear trees, fill in holes and grade the roads in the upcoming weeks. Use caution.
Snow is finally melting off park trails. Staff will be accessing trails, clearing downed trees, and rerouting trails due to any erosion. This will take time. Use extreme caution - especially along the cliff tops. We hope to have trails ready by the end of June.
Some vault toilets are open: Sand Point beach and Grand Sable Visitor Center parking lot. Other vault toilets will open as we get disinfectant supplies, PPE for staff, and seasonal staff hired.
We ask the public to please recreate safely and responsibly. Avoid crowds and high-risk outdoor activities, stay in your local area, and follow
Leave No Trace
principles. In seeking outdoor recreation, follow
CDC guidance
to prevent the spread of infectious diseases and comply with state and local guidance.
Closed:
Munising Falls Visitor Center and Grand Sable Visitor Center are closed.
All campgrounds are closed. This includes LIttle Beaver Lake, Twelvemile, and Hurricane River drive-in campgrounds and all backcountry campsites. At this time, we hope to have campgrounds open by June 25.
Au Sable Lightstation buildings are not open for tours.
The park has been operating with minimal staff, and our seasonal hiring has been delayed by travel restrictions and quarantine requirements. After our staff returns, It will take a few weeks to get our roads, trails and some of our facilities ready for the public.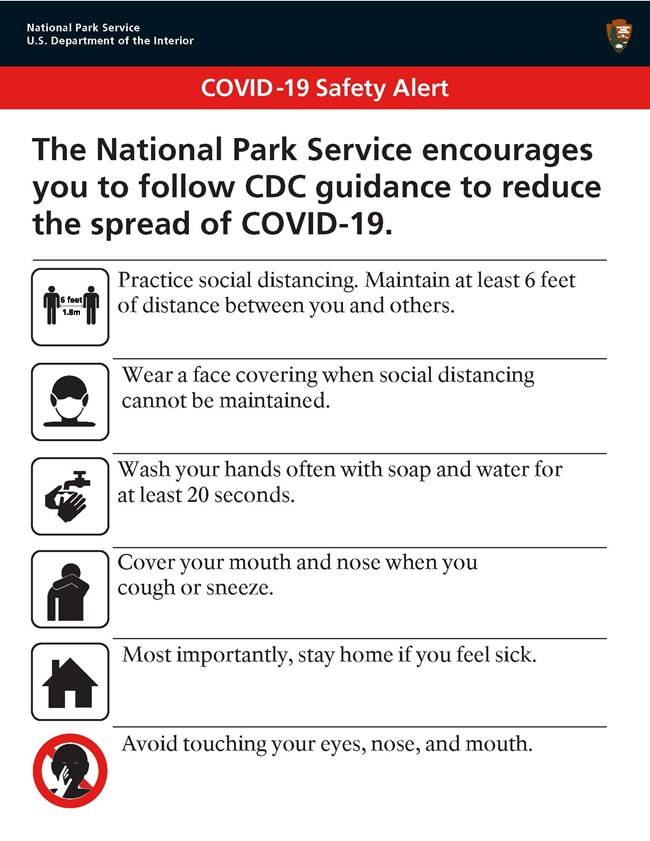 We are also encouraging visitors to find their virtual park! Explore national parks from the comfort of anywhere in the world through online galleries of photos, videos, webcams, podcasts, and sound recordings.
Last updated: May 13, 2020