Current Conditions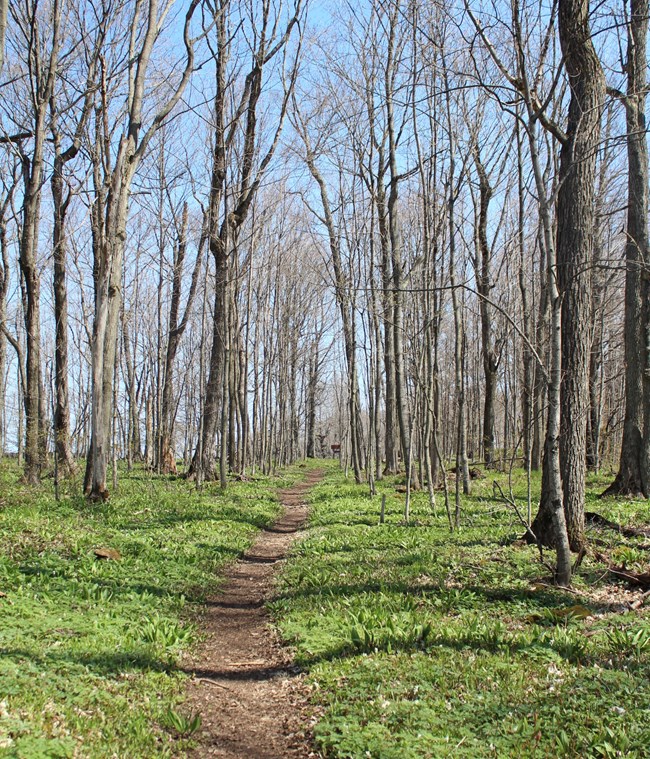 Late Spring Conditions:
Late spring can bring a variety of conditions to Michigan's Upper Peninsula. Expect morning and evening temperatures to be in the 30s and 40s, afternoon temps can climb anywhere from the 50s into the 70s. Rain showers are not uncommon!
We had a wet and cold start to spring, including a massive snowstorm on May 1. While this snow has all but melted, many trails may still be wet and muddy. Rivers and waterfalls are running high due to snowmelt and rain.
Most roads in the park are clear of snow. Chapel Road is often rough, rutted, and sometimes impassible. High-clearance vehicles are strongly recommended for Chapel Road.
As weather warms, insects begin to emerge. These insects may bite and sting. Read more about insects at Pictured Rocks National Lakeshore.
Review safety information before visiting!
CLOSED:
Grand Sable Visitor Center is closed for the season and will reopen in early summer.
Munising Falls Visitor Center (undergoing renovation) will be closed this summer, a temporary visitor contact station will be opened at Munising Falls in Late May. Buy passes here.
Water fountains and spigots are closed for the season.
OPEN:
All areas of the park, EXCEPT the areas listed in the closures and the list above, are open.
As of May 15th, all drive-in park campgrounds are open by reservation only. Read more about drive-in campgrounds.
After heavy rains, and with high use, roads can be muddy, have lots of ruts and holes, and are usually washboard-like. Drive with caution.
The flush toilets at Munising Falls are open year-round. Vault toilets at Sand Point Beach and the Grand Sable Visitor Center parking lot are open year-round. When toilets are not available, walk 200 feet from roads, trails, and water; dig a 6-8 inch small hole in order to bury human waste and toilet paper, cover hole.
Loading weather forecast...
Loading weather forecast...
Loading weather forecast...
Last updated: May 15, 2023