Plan Your Visit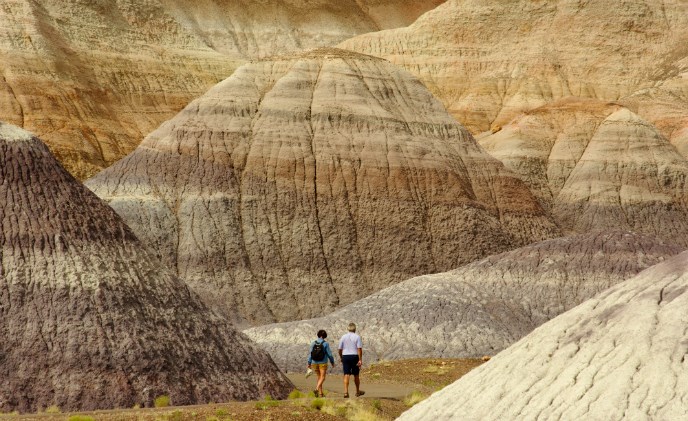 Petrified Forest is a surprising place, offering far more than the world renowned petrified logs. You can see so much just from your car and a few stops at overlooks. Imagine what you can see by walking one of the short maintained trails or even hiking into the backcountry along one of the Off the Beaten Path routes! There are fossils, badlands, buttes and mesas, ancient petroglyphs, wildlife and wildflowers, and vast vistas for more than a hundred miles! If you are craving some quiet solitude, the Painted Desert is perfect for hiking and contemplation.
Where to begin? This "Plan Your Visit" section has all kinds of helpful tips.

Basic Information
Learn about entry fees, what weather to expect, what to do with your pet, and other things to know before you come.

Directions & Transportation
Learn how to get around and view area maps.

Eating & Sleeping
Find info on where to get food and lay your head.

Lost and Found
You can call, email or fill out a form to report lost and found here.

Places to Go
Learn about points of interest to help you plan your own road trip through the park.

Things To Do
Hiking, guided tours, horseback riding, ranger talks...it's all here.

Trip Itineraries
See our suggestions for what to do depending on your time.

Calendar
Check for upcoming events during your visit.

Safety
Learn how to keep yourself safe while exploring the park.

Accessibility
Petrified Forest's terrain can present challenges. Find what is available to visitors with special needs.

Nearby Attractions
There are things to do and see in the areas beyond the park boundary.

Publications
Download or view our trip planner, site bulletins, and other publications for quick, yet detailed information.


Last updated: May 21, 2023