Places To Go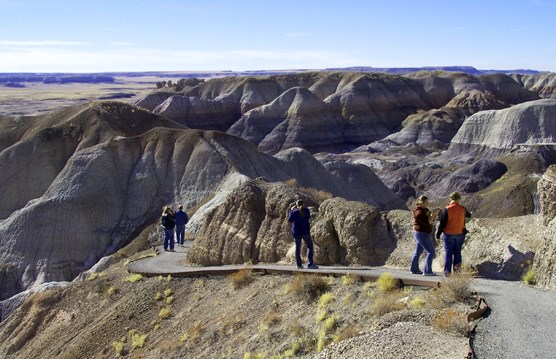 Upon arrival to the park, many visitors stop at one of the park visitor centers for trip planning guidance and shopping.
Points of Interest
A sampling, north to south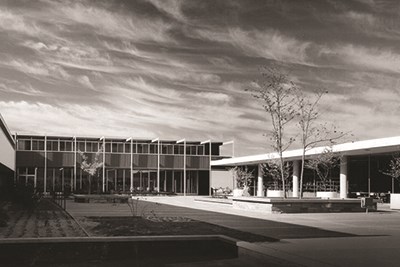 1. Painted Desert Visitor Center
Stop for historic architecture,information, bookstore, gift shop, food, and gas.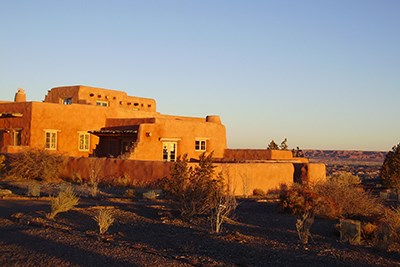 2. Painted Desert Inn National Historic Landmark
This trading post turned inn turned museum offers exhibits on the park's recent human history. Kachina Point behind the historic inn is a great overlook for the red part of the Painted Desert.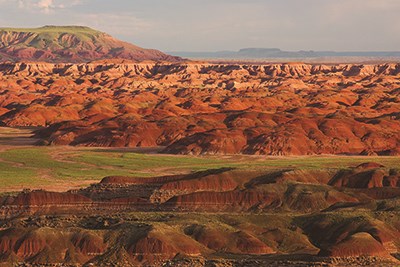 3. Painted Desert Overlooks
Enjoy spectacular views of the Painted Desert from several overlooks in this area.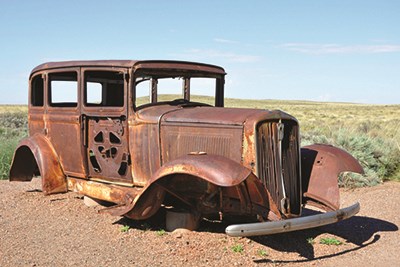 4. Route 66 Alignment
A 1932 Studebaker sits where famed Route 66 once cut through the park.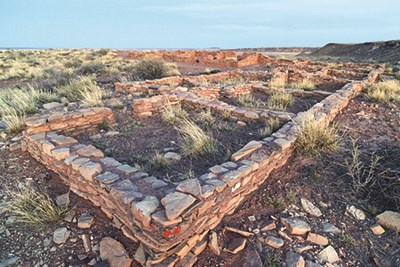 5. Puerco Pueblo
View ancestral Puebloan homes and petroglyphs along a 0.3 mi (0.5 km) loop trail.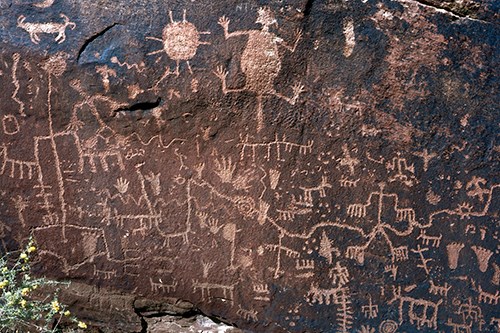 6. Newspaper Rock
Look down from an overlook to see over 650 petroglyphs, some as old as 2000 years.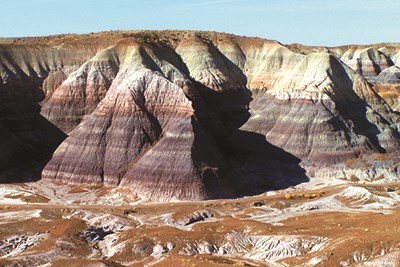 7. Blue Mesa
Walk the 1 mi (1.6 km) trail and/or drive the 3.5 mi (5.6 km) loop road to explore colorful geology. Even if you don't want to walk the trail, you should take the scenic drive with its great overlooks of the blue/purple/gray part of the Painted Desert.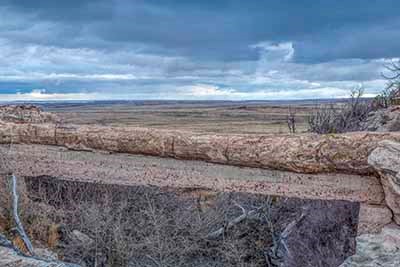 8. Agate Bridge
See a 110 ft (34 m) petrified log spanning a gully.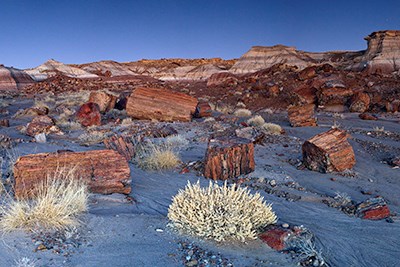 9. Jasper Forest
Enjoy a panoramic view of an area with a high concentration of petrified wood.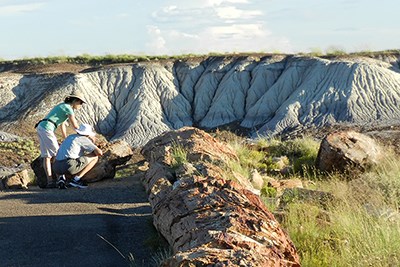 10. Crystal Forest
Many petrified logs glimmer with quartz crystals along a paved 0.75 mi (1.2 km) loop trail.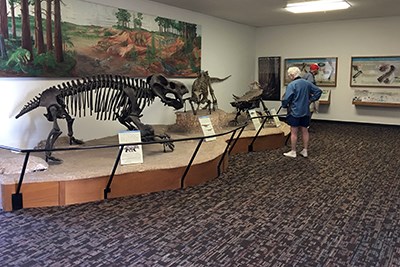 11. Rainbow Forest Museum and Giant Logs Trail
Study paleontological exhibits in the museum and walk a 0.4 mi (0.6 km) loop trail with many massive, colorful petrified logs.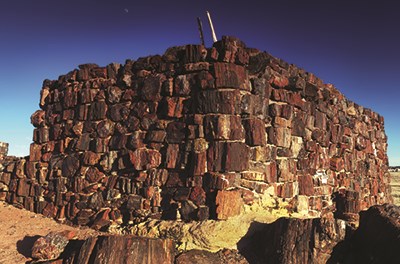 12. Long Logs & Agate House
A 2.6 mi (4.2 km) trail showcases some of the longest, most colorful petrified logs in the park and a partially reconstructed pueblo originally built of petrified wood.
Last updated: April 15, 2023