Trip Itineraries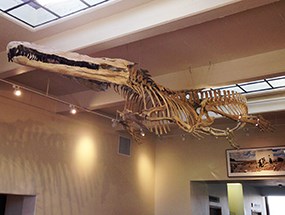 If you have one hour:
Driving the 28 miles (45 km) from one end of the park to the other takes about an hour.
We recommend you decide which end of the park interests you and spend time there, saving the rest for another visit. The highest concentrations of petrified wood are found in the southern end of the park, while the northern end showcases the human story and Painted Desert vistas.
South End:
Visit Rainbow Forest Museum & Visitor Center to check out the paleontological exhibits and watch the park film.
Walk Giant Logs and Crystal Forest Trails
Drive the Blue Mesa Road Loop for views of colorful badlands
North End:
Visit Painted Desert Visitor Center and watch the park film
Select several overlooks to take in views of the Painted Desert
Visit Painted Desert Inn
Walk the Painted Desert Rim Trail between Tawa and Kachina Points
Check the Operating Hours & Seasons page for park and facility hours.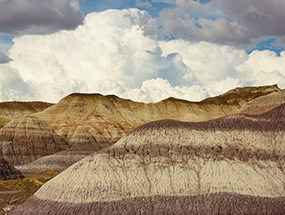 If you have several hours, add...
Drive through the entire park (28 miles/45 km on main park road)
Stop at Painted Desert Inn

Enjoy the views and wayside exhibits at Route 66, Newspaper Rock, and Jasper Forest

Walk the Puerco Pueblo Trail
Walk the Giant Logs Trail (pick up a trail guide outside Rainbow Forest Museum)
Attend a Ranger Program
Explore Blue Mesa and walk the trail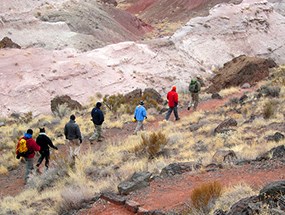 If you have half a day, add...
If you have a day or more, add...
Last updated: March 18, 2016