News Release
Commemorate Black History Month in the Historic Places Where It Happened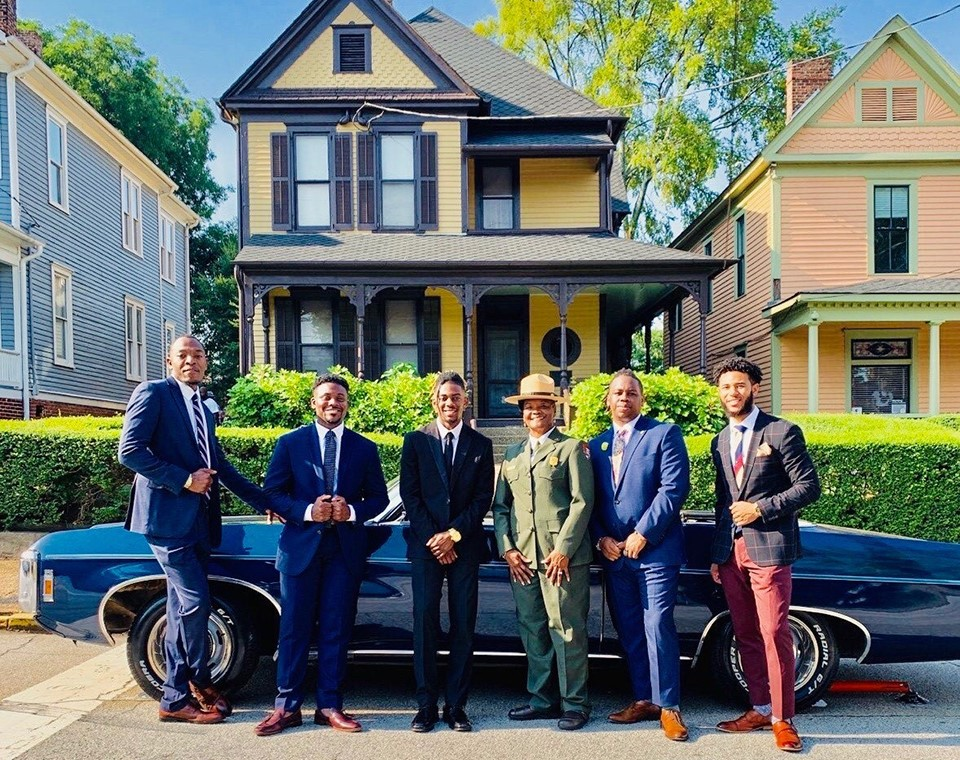 News Release Date: February 5, 2020

Contact: NewsMedia@nps.gov
WASHINGTON - The National Park Service is marking Black History Month in February with a variety of new tours, exhibits, and digital media that relate the struggle, resilience and beauty of the African American experience as reflected in America's national parks.

"African Americans have made innumerable contributions to the fabric of our country," said National Park Service Deputy Director David Vela. "Our collective narrative must include an understanding and appreciation of their struggles and accomplishments, many which are commemorated in national parks."

A compelling new short video, Twenty & Odd, uses vocal and artistic imagery to advance messages of African American empowerment, remembrance, education, inspiration and engagement. Featuring Dr. Maya Angelou's recording of her poem "Still I Rise", the video and its online companion guide encourage dialogue about racial equity, representation and change within the social system.

The video's title, Twenty & Odd, refers to a 1619 description of the first enslaved Africans in English-occupied North America at what is now Fort Monroe National Monument, one of many parks with a strong association to African American history. The piece was filmed on location at more than a dozen National Park Service sites that highlight aspects of African American history and culture, including New Orleans Jazz National Historical Park, Tuskegee Airmen National Historic Site, African Burial Ground National Monument and Carter G. Woodson Home National Historic Site.

Dr. Woodson is known as the "Father of Black History" and his home as the birthplace of Black History Month and the epicenter of the black history movement. Dr. Woodson was the second African American to earn a doctoral degree in history from Harvard and is believed to be the only child of enslaved parentage to receive a doctorate in history from any institution. In addition to creating and fostering the annual commemoration, Dr. Woodson wrote and edited numerous books about African and African American history. His Washington, D.C. house served as the headquarters of his organization, today known as the Association for the Study of African American Life and History, and a vital repository of historical materials and artifacts.

Three living history performances taking place at the Carter G. Woodson Home during the month of February will feature an actor portraying Dr. Woodson. Visitors to his home will gain insights into his motivation to create "Negro History Week" and his dedication to the cause of black history.

There are a variety of other Black History Month programs taking place in national parks throughout the month, including:
A new interactive GIS story map, "400 Years of African American Heritage," weaves together place-based histories found in parks and other historic places recognized or documented by National Park Service programs such as the American Battlefield Protection Program, Discover Our Shared Heritage Travel Itineraries, Teaching With Historic Places, Historic Preservation Fund Grants, National Heritage Areas, and National Historic Landmarks.

The continuing struggle for racial equality is also told through the African American Civil Rights Network, a collection of powerful historic resources that commemorate, honor and interpret the significant time period between 1939-1968. The network, administered by the National Park Service, is composed of properties, programs and facilities that reflect the reality of the African American Civil Rights movement as not just a Southern project, but as a nationwide movement for justice. From Providence, Rhode Island to Contra Costa, California, African Americans and their allies fought to end segregation and disenfranchisement across the U.S. The network tells these stories through resources that shed light on a lesser known figure or event consequential to the civil rights struggle, offering a more comprehensive overview of the people, places and events associated with the civil rights movement during the 20th century.
 
 
About the National Park Service. More than 20,000 National Park Service employees care for America's 419 national parks and work with communities across the nation to help preserve local history and create close-to-home recreational opportunities. Visit us at www.nps.gov, on Facebook www.facebook.com/nationalparkservice, Twitter www.twitter.com/natlparkservice, and YouTube www.youtube.com/nationalparkservice.
Last updated: February 5, 2020