Web Ranger Activities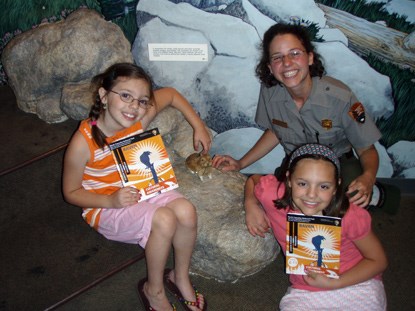 A dynamic new Junior Ranger Program is now available for kids and families visiting their national park. Four age-appropriate booklets introduce the unique natural and cultural history of the North Cascades through a series of fun activities and are organized around a specific theme to build connections and knowledge of this national park.
Each booklet also has a "totem animal" that helps guide kids and families through the activities and offers instruction, hints and ways they can explore the North Cascades. Download the activity booklets for the Pacific Treefrog (ages 3-5), Black Bear (5-8), Raven (8-11), and the Mountain Goat (12+).
Future Junior Rangers can earn free badges, patches and certificates at any of the six visitor information centers in North Cascades National Park Complex.


Last updated: August 11, 2017