Accessibility
Mammoth Cave National Park is a place for all people, with activities for every level of ability. The Park is committed to providing accessibility and inclusion for persons with special needs while preserving and protecting the resources. Below is a list of facilities and park activities visitors with special needs can enjoy in their experience of Mammoth Cave National Park.
ACCESSIBLE RANGER-LED ACTIVITIES
The activities listed below are offered at various times throughout the year. To see what is currently available, please check out the latest cave and park activities schedule by clicking here.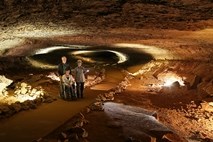 Mammoth Cave Accessible Tour

See unique gypsum formations, historic cave writing and more on accessible cave trails. Using the elevator entrance, this ½-mile round trip provides visitors with special needs an opportunity to visit the Snowball Room and includes portions of the Cleaveland Avenue Tour and Grand Avenue Tour.

Please note that transportation or mobility assistive devices such as wheelchairs, scooters, walkers or canes are permitted on this tour, but are not available. NPS employees will not transport or aid visitors in using assistive equipment. If visitors need assistance with the Park's accessible features, they must bring a companion with them for aid. Assistive devices will need to be decontaminated upon exiting the cave to limit the spread of White Nose Syndrome.

Accessible restrooms are available in the Snowball Room.

Participants and their companions meet at the Visitor Center for a caravan in their personal vehicles to drive approximately 2 miles to the elevator entrance.

Notice: Due to only having one elevator, this tour could be cancelled on short notice for elevator maintenance/repair.
Duration: 2 hours
Distance: 1/2 mile maximum
Total Stairs: No stairs
Difficulty: Easy - Accessible
Tour Capacity: 14
Price: $20 Adults, $14 Youth, $10 Special Access
Tour Times: Please check current cave tour schedules available here.
Want to make a reservation? Click here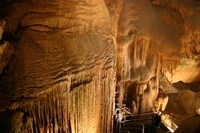 Frozen Niagara Tour
This tour is often a good choice for visitors with very small children, elderly family members or others who cannot walk long distances. Not sure if you like close spaces? Have trouble walking or managing long staircases? This 1 1/4 hour, 1/4 mile round trip walk through this very heavily decorated part of Mammoth Cave might be best for you. To reach this section of cave, this tour includes a 15 minute bus ride to and from the Frozen Niagara entrance.
This section of cave is seen in its entirety on the Domes and Dripstones, New Entrance, Introduction to Caving and Wild Cave Tours.
Duration: 1 1/4 hours
Distance: 1/4 mile
Total Stairs: 12, plus an optional 98
Difficulty: Easy
Tour Capacity: 30
Price: $13 Adults, $9 Youth, $6.50 Special Access
Want to make a reservation? Click here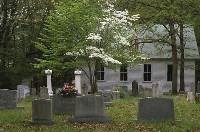 Sand Cave Almanac
A progressive walking and driving tour telling the saga of Floyd Collins, trapped in Sand Cave in 1925. See the Collins' family home place and end your journey at the Mammoth Cave Baptist Church at the gravesite of Floyd Collins.
This activity is conducted in a caravan in which visitors drive their own vehicle. The caravan traces a 5.2 mile distance from Sand Cave Trailhead to Mammoth Cave Baptist Church.
Duration: 2 hours
Distance: 5.2 miles (driving)
Difficulty: Easy - Sand Cave Trail is wheelchair accessible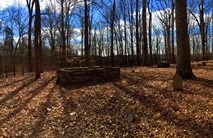 Heritage Walk
This easy walk uses the 3/4 mile Heritage Trail, adjacent to the Mammoth Cave Hotel. The ranger shares stories of the old Mammoth Cave Estate and the changes to the cultural landscape and perceptions through the late 18th and early 20th centuries. Includes a walk to the Old Guides Cemetery where former enslaved cave guide Stephen Bishop now rests.
Duration: 45 minutes
Distance: 3/4 mile
Difficulty: Easy - wheelchair accessible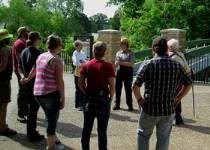 Porch Talk
Join a park ranger for a brief discussion for one of the many subjects centered in Mammoth Cave National Park. Topics range from the rich cultural history to one of the many disciplines associated with the park's natural history. No matter what the topic, there's surely something to learn and enjoy with this small group setting with a park ranger.
Duration: Approximately 15 minutes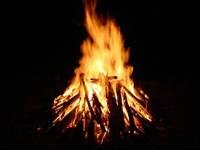 Evening Program
Join a park ranger for a special program at the wheelchair accessible Park Amphitheater. Programs generally begin just before dark and interpret a different topic each evening. Check at the Visitor Center information desk to learn more about available evening amphitheater programming topics.
Duration: 45 minutes
Difficulty: Easy - wheelchair accessible


OTHER VISITOR ACCESSIBILITY SERVICES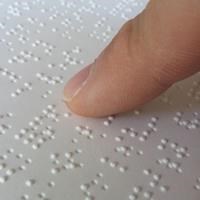 Braille
The Visitor Information Brochure is available in a Unified English Braille transcriptions at the Visitor Center Information Desk.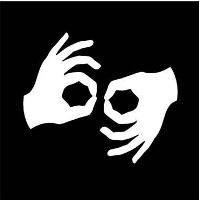 Hearing Impaired Services for Visitors on Guided Activities
Mammoth Cave National Park is pleased to offer sign interpreter services for cave and surface activities to visitors free of charge. Arrangements can be made by contacting the park at the number located below. However, before contacting the park, please note:
All requests require a two week minimum notice prior to your visit.
Services are limited by tour group sizes and interpreter availability.
When calling, please have the date, name and time of the activity ready.
F
or further information or to make arrangements, please call 270.758.2417.
ACCESSIBLE FACILITIES AND TRAILS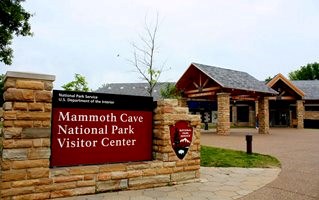 Visitor Center
The Visitor Center, its restrooms, information desk, ticket counter and auditorium are accessible. An accessible Exhibit Area features displays on topics form the prehistoric origins of the cave and early human uses to modern exploration and cave science. A film about the history of exploration that has helped result Mammoth Cave in becoming the world's longest known cave system is also featured.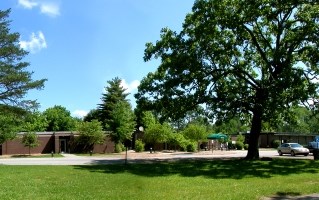 The Mammoth Cave Lodge and Restaurants
The Lodge at Mammoth Cave provides accessible overnight accommodations and food service areas. The Lodge can also be contacted by phone at: (270)758-2225.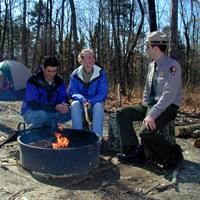 Mammoth Cave Campground Area
The Mammoth Cave Campground has two designated accessible campsites. Restroom facilities are also accessible. the nearby Caver's Camp Store, Post Office and laundry facilities are also accessible. Camping facilities are available March through November.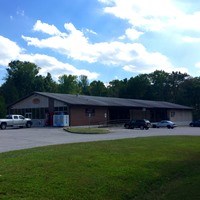 Caver's Camp Store
Mammoth Cave Hotel offers guests and Park visitors a convenience store located on Mammoth Cave Parkway, near the Mammoth Cave Campground.The Caver's Camp Store features supplies, groceries, picnic foods, restrooms, and a self-service laundry facility with an adjacent full-service U.S. Post Office.
Picnic Area
The Picnic Area is open seasonally. there are two accessible parking spaces and picnic tables, an accessible picnic shelter and accessible restrooms.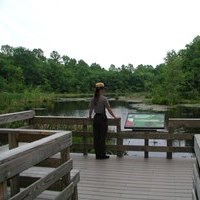 Sloan's Crossing Pond Walk
This easy boardwalk takes visitors around the edge of a marshy pond. Wayside exhibits along the way help you understand the pond's unique environment. Wildlife can often be seen here in the form of turtles, frogs, and red-winged blackbirds. The pond features an accessible picnic area.
Sand Cave Trail
This boardwalk leads to the site of Floyd Collins' famous - but fatal - entrapment in Sand Cave in 1925. Wayside exhibits unfold the story along the boardwalk. The trailhead is at the park's eastern entrance on Cave City Road.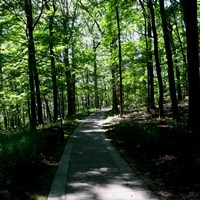 Heritage Trail
This 3/4 mile level trail offers all visitors a leisurely stroll and has been specially designed to accommodate visitors with special needs. The trail features wheelchair turnouts, rest areas with benches and lights for evening use. You'll also find a beautiful overlook, large trees and the historic "Old Guide's Cemetery." Mammoth Cave's Historic Entrance can also be seen via an overlook. The trail begins at the end of the footbridge near the Mammoth Cave Hotel.


Last updated: February 16, 2019