Accessible Activities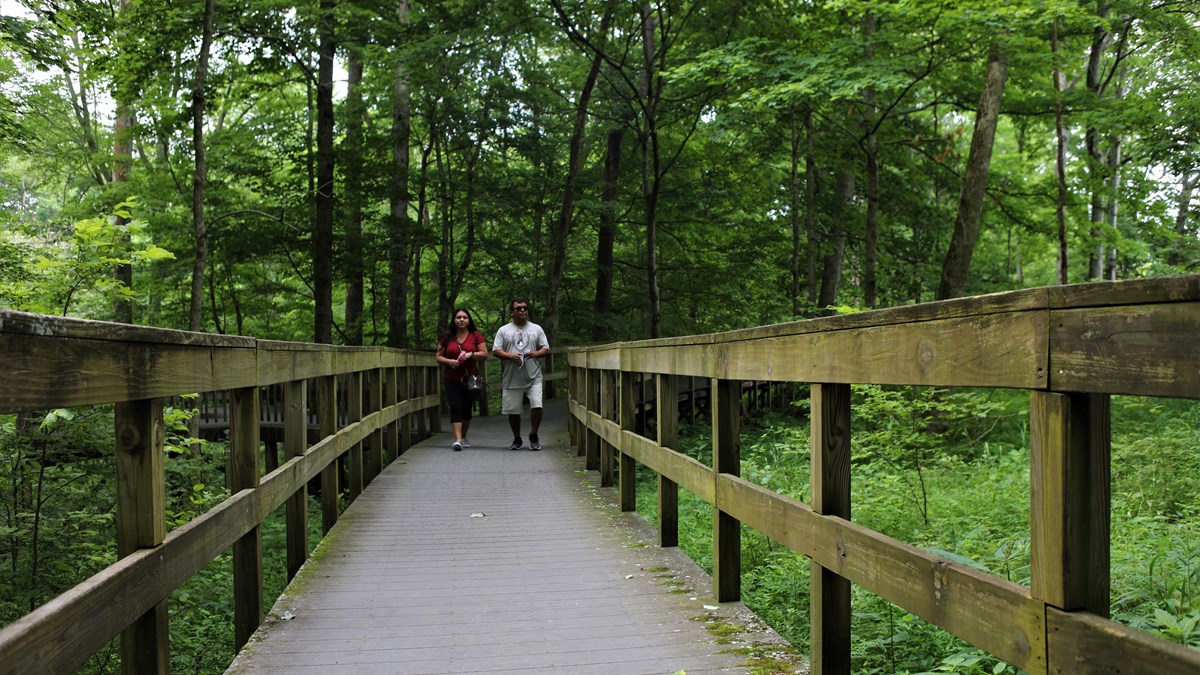 Self-Guided Adventures
This ¾ mile level trail offers all visitors a leisurely stroll and has been specially designed to accommodate visitors with special needs. The trail features wheelchair turnouts, rest areas with benches and lights for evening use. You'll also find a beautiful overlook, large trees and the historic "Old Guide's Cemetery." Mammoth Cave's Historic Entrance can also be seen via an overlook. The trail begins at the end of the footbridge near the Mammoth Cave Hotel.
This boardwalk leads to the site of Floyd Collins' famous - but fatal - entrapment in Sand Cave in 1925. Wayside exhibits unfold the tragic story along the boardwalk. The trailhead is at the park's eastern entrance on Cave City Road, accessible parking is available at the entrance sign.
This easy boardwalk takes visitors around the edge of a marshy pond. Wayside exhibits along the way help you understand the pond's unique environment. Wildlife can often be seen here in the form of turtles, frogs, and red-winged blackbirds. The pond features an accessible picnic area.
Last updated: October 16, 2020