Service Animals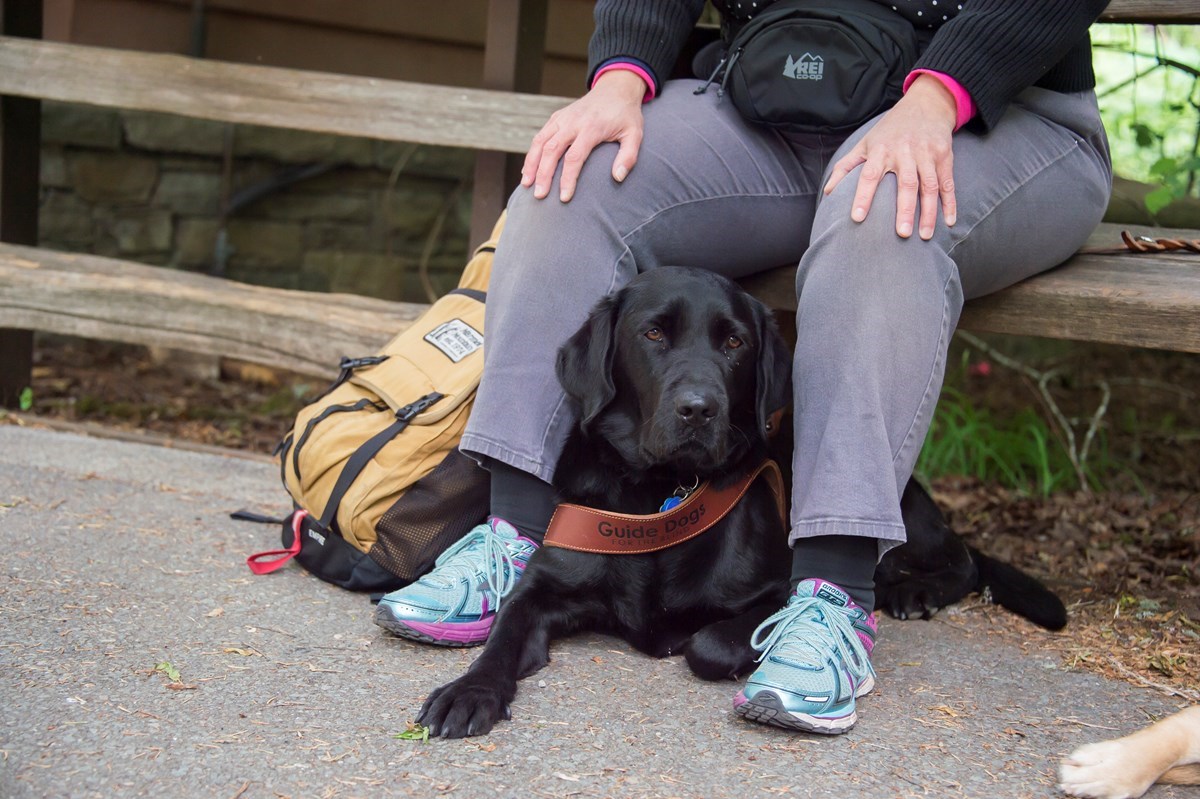 All dogs, including service animals, are allowed throughout the park hiking trail system. Only service animals are able to accompany you into the visitor center and on cave tours. Companion dogs that are used only to provide comfort, or emotional support animals, are not allowed in these areas.
Considerations when taking a Service Animal into a cave environment:
Buses
Certain cave tours require a bus ride to and from the visitor center. During busy days these buses reach full capacity. Service animals may need to sit between your feet or beneath the seat for the 8-minute average bus ride.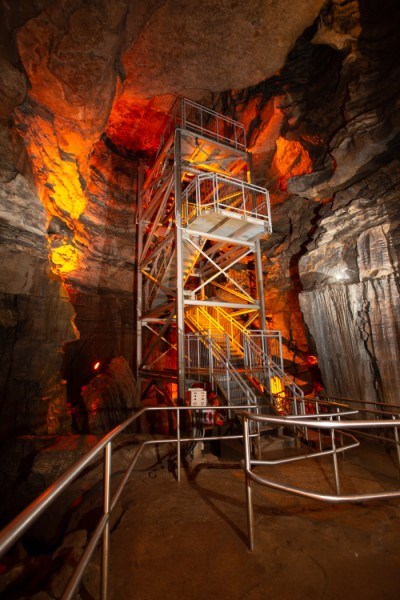 Terrain
Cave tour routes are a mixture of paved and compacted dirt trails. Some tours require extensive stairs, some stairs have grated metal platforms. Be cognizant of your service animal's ability to navigate this terrain type. More information on cave tour descriptions is available.
Low Lighting
Cave tours are dimly lit and occasionally tour guides will perform a temporary 'blackout' during the tour experience. Be cognizant of how your service animal may react in the cave environment.
Waste
The majority of cave tour routes do no have trash cans available; you are responsible for packing out any waste.
Leashes
Service animals should be on a leash no longer than 6 feet in length when this does not interfere with the service they are providing.
Last updated: October 23, 2020