Lodging
To experience Mammoth Cave National Park to the fullest, choose to spend several days exploring our variety of cave tours as well as outdoor activities such as hiking, kayaking, and horseback-riding. Advance planning for your stay will make for a more enjoyable experience. View our maps and directions before arriving. While there is lodging within the park near our visitor center, most outside lodging will be a 20-45 minute drive.
Main Lodge Building Closed for Construction (2021/2022)
Cabins and hotel rooms are available to rent during construction. The check-in desk for lodging is now located behind the Campstore, next to the Post Office. Learn more about the Mammoth Cave Hotel Roof Replacement Project.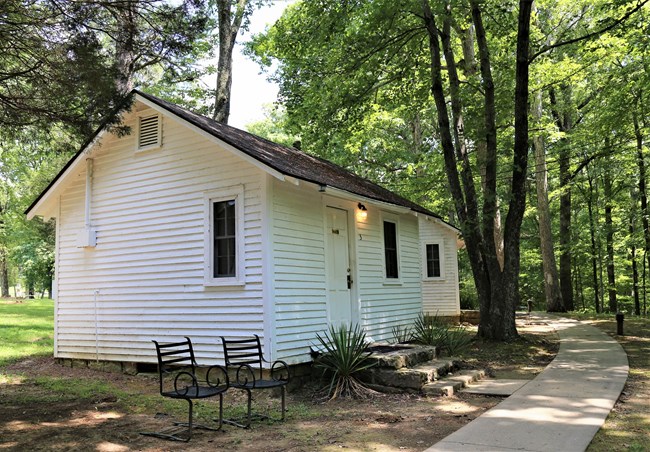 Lodging Inside the Park

The Lodge at Mammoth Cave offers the closest option for overnight stays in the park. The Lodge is located directly next to the visitor center, and features a mix of modern hotel rooms as well as historic cottages nestled in a woodland setting all within walking distance to cave tours and park trails.

Advance reservations are recommended. Call (844)760-CAVE
270-758-2225, 1-844-760-2483 or visit mammothcavelodge.com.
frontdesk@mammothcavelodge.com
Lodging Outside the Park

Other lodging options can be found in the many communities surrounding Mammoth Cave National Park. These towns and counties offer a wide choice of accommodations including hotels, cabins, bed and breakfasts, and campgrounds. More information is available on Nearby Attractions.


Last updated: February 4, 2022