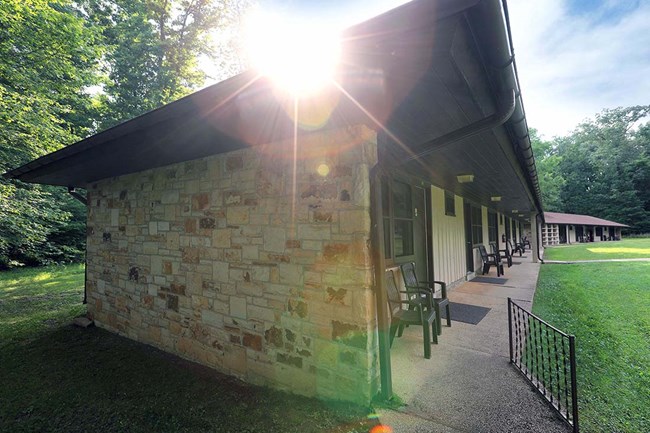 The Lodge at Mammoth Cave
Step Into Adventure
Set in the shade of the big oak woods, The Lodge at Mammoth Cave is at the heart of the Mammoth Cave National Park experience.

Delightfully historic and rustic, classic comforts await. From the beautiful hardwood forest, the calm & cool Green River, or epic Mammoth Cave, adventure is at your doorstep.