Lodging


Mammoth Cave Hotel provides comfortable year-round accommodations and convenient access to the Historic Entrance to the world-famous Mammoth Cave and the park Visitor Center. The hotel and its other facilities are operated by Forever Resorts, Inc., a licensed concessioner to the National Park Service.

Daily operating hours:
Front Desk: Open 24 hours
Travertine Restaurant: 7:00am-7:30pm
For lodging reservations call: 877-386-4383 or go to the Mammoth Cave Hotel/Forever Resorts website.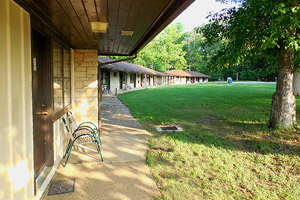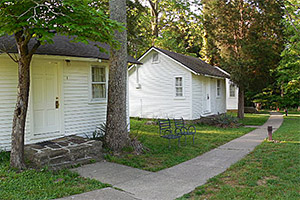 Hotel Cottages
The 10 Historic Hotel Cottages are nestled near the forest, adjacent to the park's Outdoor Amphitheater and historic Engine No. 4. The Mammoth Cave Campground, Caver's Camp Store, and the Mammoth Cave Hotel are all within a short walking distance. Available seasonally.