Special Events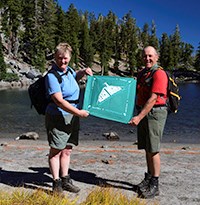 Kick-off Saturday, June 8, 2019
Take the Reach Higher Trail Challenge and take your fitness level to new heights! The new 2019 challenge form invites participants to hike at least seven miles and learn more about Lassen's very own Sierra Nevada red fox to earn a commemorative bandana. Are you ready for the challenge?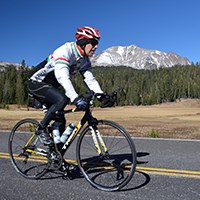 Each spring, visitors are encouraged to hike and bike sections of the park highway once they are cleared of snow and before they open to vehicles. The last section to open to vehicles usually consists of 12 miles between Devastated Area and Lassen Peak parking area. At this point, the highway is open to through traffic for the season. Hike and Bike the Highway (HBH) is an ongoing opportunity for visitors to enjoy cleared sections of highway before they open to vehicles. When conditions and timing allow, the Saturday before the highway opens to through traffic is promoted as the final opportunity for HBH.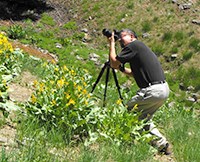 June through September
Learn, explore, and discover through field seminars offered by park partner, Lassen Association.
August 2 - 3, 2019 | Park-wide
Join park rangers, astronomers, and planetary geologists in celebrating all that is out of this world during Lassen's Dark Sky Festival.

Discover Lassen Weekend
Day in the Park Festival
August 10, 2019 | Loomis Plaza | 11 am - 2 pm
Celebrate Lassen Volcanic National Park's birthday (August 9) with this special event hosted by the Lassen Park Foundation. Enjoy information booths with hands-on activities and displays. A fundraiser barbecue lunch will be served by Anderson Rotary Club. Funds raised will support Lassen Park Foundation projects and programs including the Youth Camping Program. Learn more at lassenparkfoundation.org.
Reach the Peak Hike-a-Thon
August 11, 2019 | Lassen Peak Trail | 8 am - 4 pm
Participants in the second annual Reach the Peak Hike-a-Thon will hike the Lassen Peak Trail to raise money for youth camping programs. This fundraiser is organized by the Lassen Park Foundation, which provides a fueling station at the trailhead with water and snacks to take with you on the trail (there will not be aid stations along the route). Please bring a water bottle or hydration pack to reduce disposable bottle waste. Kids under 12 are free! Learn more at lassenparkfoundation.org.
National Public Lands Day
September 28, 2019
Participate in the nation's largest, single-day volunteer effort on
National Public Lands Day
. More information on specific volunteer opportunities will be available in the near future. By volunteering on this day, you will receive a fee-free day coupon to be used at a future date. Entrance to all National Park sites is also free on this date.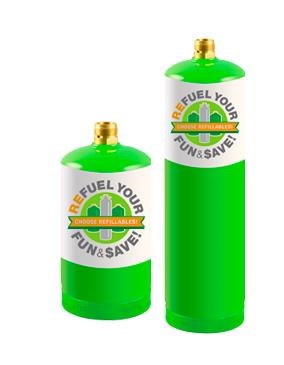 Propane Cylinder Exchange
2019 Dates to Be Determined
Stop tossing camping propane bottles and instead exchange two empty, disposable, one-pound propane cylinders for a free refillable cylinder at this special event. Learn more about refillable cylinders with representatives from California Product Stewardship Council today only and enjoy free, safe disposal of one-pound propane cylinders all summer long outside the Visitor Center.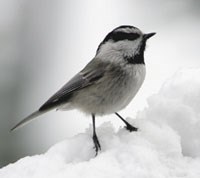 Annual Christmas Bird Count
December
Join in the annual Audubon Christmas Bird Count and be a part of this special contribution to conservation. Volunteers ready to enjoy a beautiful day in the woods are invited to meet at the administration building in park headquarters at 8 am. The bird count will continue through 4:30 pm, however you can participate for an hour or two, or the entire day. Novice and experienced birders alike are welcome. Be sure to bring a lunch, snow boots, gloves, warm clothes, and binoculars.
Last updated: May 22, 2019