youth camping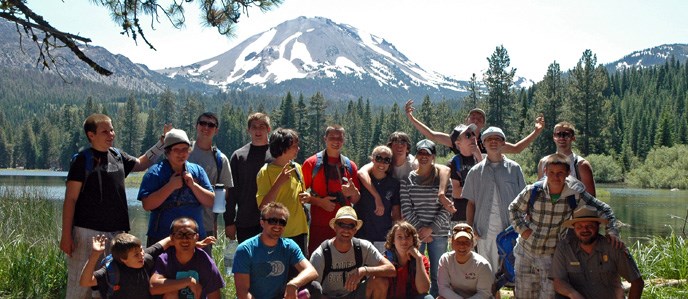 For over 15 years, Lassen Volcanic National Park and the Lassen Park Foundation have been introducing youth to the joys of camping in a national park. This summer program provides facilities and resources for non-profit organizations that serve at-risk or underserved youth. Through camping, exploration, and education the youth camping program aims to address the following goals:
Educational excursions provide opportunities for participants to step into Lassen's rich natural and cultural history.

Through exploration of Lassen Volcanic's mountain ecosystems, participants discover their connection to the complex web of life.

Specially designed ranger-led activities emphasizing teamwork and cooperation enable participants to safely experience the great outdoors.

Participants experience the reward outdoor activities that encourage healthier lifestyles.

Unforgettable experiences in the great outdoors foster stewardship for our national parks.
Visit our keyboard shortcuts docs for details
Duration:

4 minutes, 4 seconds
Hundreds of young people experience camping for the first time through Lassen's Youth Camping program. To further support this successful program, Lassen Volcanic National Park will open Volcano Adventure Camp, a new youth camping facility, in 2016.
Program Activities and Resources
Lassen provides a dedicated youth camping ranger and a wide variety of programs including guided walks, ranger talks, and in-camp activities. New discovery packs, made possible with a grant from the National Park Foundation, provide field guides, exploration tools, and a digital camera for participants to document their adventures. Groups receive a CD loaded with photos and videos from their time at Lassen, allowing them to reconnect with the park at any time. Assistance is also provided by the park's high school interpretive interns who offer assistance with activities and act as mentors and role models for participants. Additionally,
Volcano Adventure Camp
,a new youth camp facility is slated to open in 2016 to better serve youth groups including youth camping participants.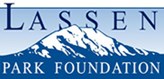 Youth Camping Grants
The Lassen Park Foundation provides small grants to non-profit youth organizations to facilitate camping trips for at-risk or underserved youth. Grants up to $1,000 help groups cover the cost of camping supplies and transportation. Learn more about youth camping program grants or donate to the program at
lassenparkfoundation.org
.
Measuring Success
Lassen is proud to have welcomed approximately 327 youth camping participants in 2013 alone. The success of this program is measured not only in the number of campers, but in the quality of their experience. Each year we encourage participants and group leaders to share how their experience at Lassen has impacted them. We use this feedback to measure our level of success in meeting program goals and to expand and improve the program for the next year. Here is what campers and group leaders have shared:
This place will give me a lot of memories and when I have kids I would bring them here - I would want them to see this.

Nothing can prepare you for a first experience in a wonderland of geothermal features. The kids could not believe their eyes or their noses.

This trip was important to my life because I became a better leader. It was also important because I learned to like the outdoors more.

I had never seen a volcano in my life, so it was very special for me to see that.

I believe this trip blew their worlds wide open…New interests were discovered and a profound respect for the environment was gained.

We climbed Mt. Lassen today and boy, it was rough, but I made it and it was fun.

One of the most profound activities occurred when all of the kids sat around the campfire and spoke of their dreams of college…a campfire is a wonderful place to dream.


Last updated: November 8, 2015