Field Seminars
Explore and Discover with Field Seminars
Learn, explore, and discover through Lassen Association's Field Seminar Program. Course registration is highly recommended, however walk-ons are welcome if course is not full (cash or personal check only for walk-ons). All workshops are subject to last minute cancellation due to extreme conditions. Course dates and times may also change. Pre-registration is available on-line at
www.lassenassociation.org
.
Field seminar proceeds directly benefit the park.
For more information, please contact the Lassen Association at (530) 595-4464. Lassen Association is an educational non-profit organization contracted with the National Park Service since 1939 to provide quality and professional education and interpretation about Lassen Volcanic National Park.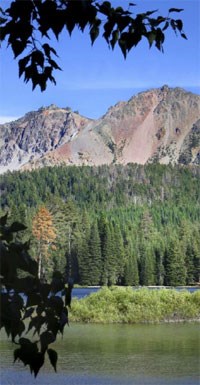 Nature Photography
In this two-day photography workshop, we will use Lassen Volcanic National Park's stunning landscape and diversity of ecosystems to improve our skills making photographs. By combining in-class and hands-on photography experiences in the park, we will learn about compositional principles that will make for more compelling photographs of wildflowers, geologic features, and grand mountain views. The workshop will consist of a two-hour in class presentation on the principles of lighting and composition, a five-hour hands-on field excursion, a one-hour optional session, and a post photo-shoot critique session. Session topics include:
The camera, a tool for the heart and mind.

Basic aperture, depth of field, etc.

Learning to see like an artist: documentation and interpretation.

Basic principles of composition: visual weight, proportion, perspective, etc.

Seeing the light: quality and direction of light, color.

From concept to portfolio: telling a story.
Experience Level: Beginner to Experienced
Ages: 18 and older
Cost: $150 per person; $130 for Lassen Association Members
Instructor: Terry Nathan
Dates/Location:
July 26 and 27, 2019 | Loomis Museum (lecture) and Hike around Manzanita Lake (field excursion)
September 20 and 21, 2019 | Location Change: Loomis Museum (lecture) and Hike around Manzanita Lake (field excursion)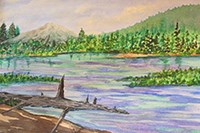 Acrylic Plein Air Painting Workshop
Plein Air means painting on location. This three-hour course will be geared towards the beginner who may have never painted with acrylic before but any level of painter is welcome. Children 10 and up are able to attend class with parent participation. This class will cover how to choose what to paint from the overall view, basic techniques such as painting on canvas, applying paint, brush strokes, and finishing with the detail work. When you're done, you go home with a work of art painted by you! This will be a fun class for anyone interested in trying their hand at acrylic painting! Laughter and fun encouraged as you paint!
Experience Level: Beginner to Experienced
Ages: 10 and older
Cost: $30 per person; $25 for Lassen Association Members; $10 for children ages 10-18 with paid adult
Instructor: Yvonne Jordan-Sherwood
Date & Time : June 22, 2019 | 9 am - 12 pm
Location: Meet at the Devastated Area parking area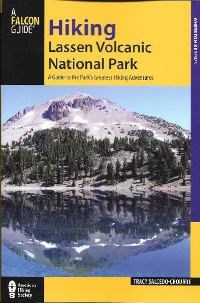 Manzanita Lake Guided Hike
Join Tracy Salcedo, author of Hiking Lassen Volcanic National Park, this summer for a walk-and-talk hike around Manzanita Lake. This easy trail winds gently around Manzanita Lake and is an ideal choice for families or others unable to hike on difficult terrain. Well shaded by looming Jeffrey pines and bordered by lush willows, this trail offers a welcomed respite from the heat of the day. As the trail wanders along the shoreline numerous openings offer hikers an opportunity to spot ducks, geese and the occasional muskrat and beaver. The surrounding forest also offers birdwatchers and wildlife enthusiasts opportunities to catch glimpses of woodpeckers and deer. Please note pets are not permitted on park trails.
Experience Level: Beginner to Experienced
Ages: All
Cost: $10 per person; Kids under 10 are free
Instructor: Tracey Salcedo
Dates & Times:
June 29 & 30, 2019 | 10 to 12 pm
August 10, 2019 | 4 to 6 pm
Last updated: September 5, 2019