WebRangers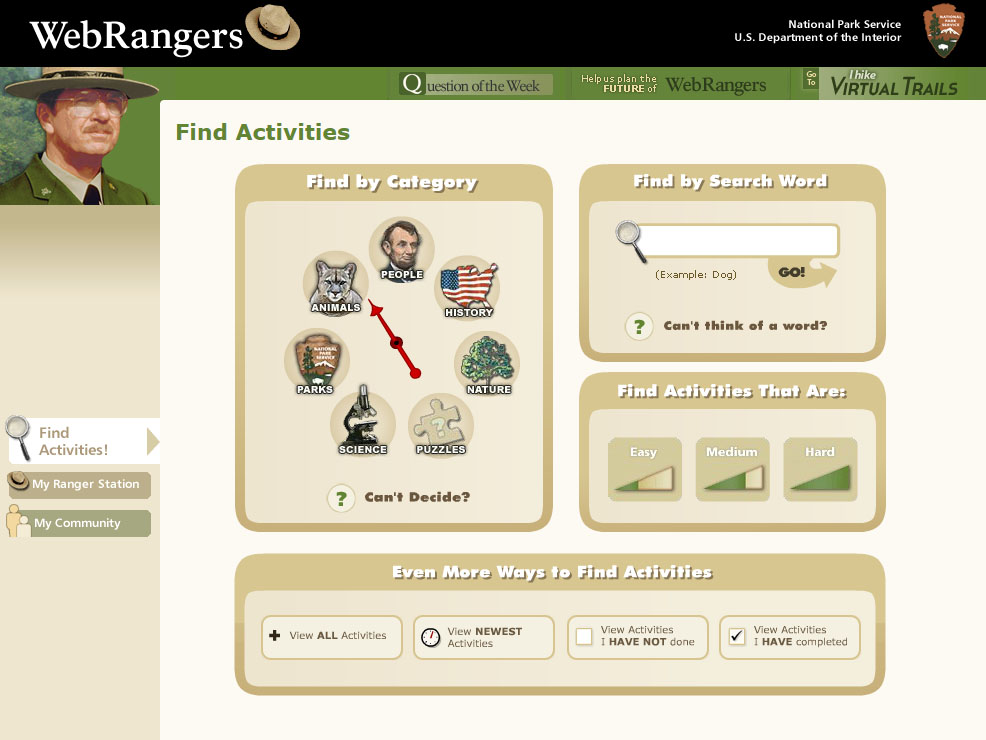 WebRangers retired at the end of 2019. Please stay tuned while the NPS develops a new approach to digital rangering. In the meantime, we invite you to check out other ways to Become a Junior Ranger. You'll find Junior Ranger activities, helpful information about visiting parks, and upcoming events.
Why is WebRangers retired?
WebRangers was built using Adobe Flash, which is no longer supported by most internet browsers. As a result, a number of WebRangers activities and website functions no longer operate properly.
What if I've completed all or most of the activities? Can I still get the patch?
Yes, you can e-mail us with your name and address. We'll send a patch.
What if I emailed using the WebRangers website, but never got a response. What should I do?
You can e-mail us with your name and address, and we'll mail a patch to you.

Questions?
You can e-mail us and we'll answer as soon as possible.
Last updated: January 8, 2020