Plan Your Visit
One Park, Three Units
John Day Fossil Beds National Monument consists of three units: Clarno, Painted Hills, and Sheep Rock. These three locations are dispersed through east-central Oregon. Because of the winding roads, visiting all three units is difficult to do in a single day, but is possible with an early start. The amount of time available and your route of travel taken are often the determining factors on which units you're able to visit.
Distances & Drive Time Between Units
Sheep Rock to Painted Hills - 45 miles (1 hour)
Painted Hills Unit to Clarno Unit - 75 miles (1.5 hours)
Clarno Unit to Sheep Rock Unit - 81 miles (2 hours)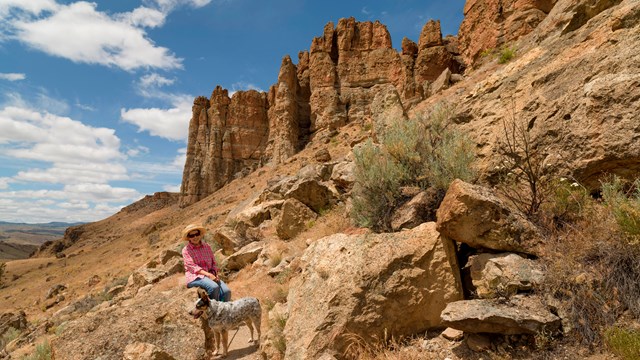 Clarno Unit
The Clarno Unit has the oldest exposed layers of the park, and the only unit with fossils along the trail. Remember, no collecting fossils.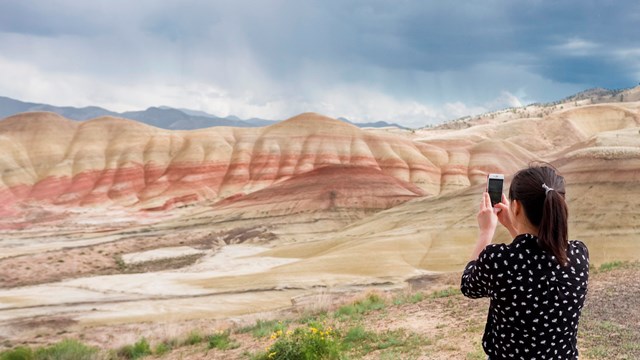 Painted Hills Unit
The colorful stripes and gentle ripples of the Painted Hills makes it one of the most popular destinations in the park.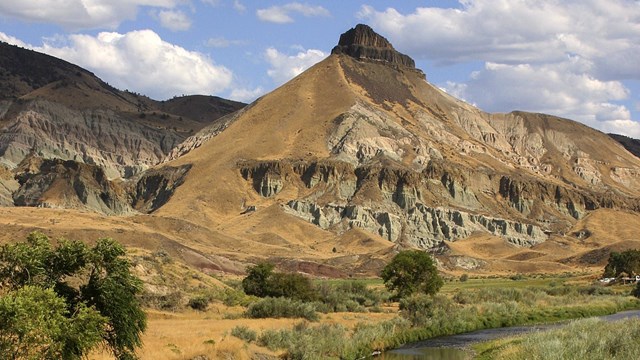 Sheep Rock Unit
Home to the Thomas Condon Visitor Center and the Cant Ranch Museum, the Sheep Rock Unit also has many trails and scenic views.


Last updated: May 11, 2023