Sheep Rock Unit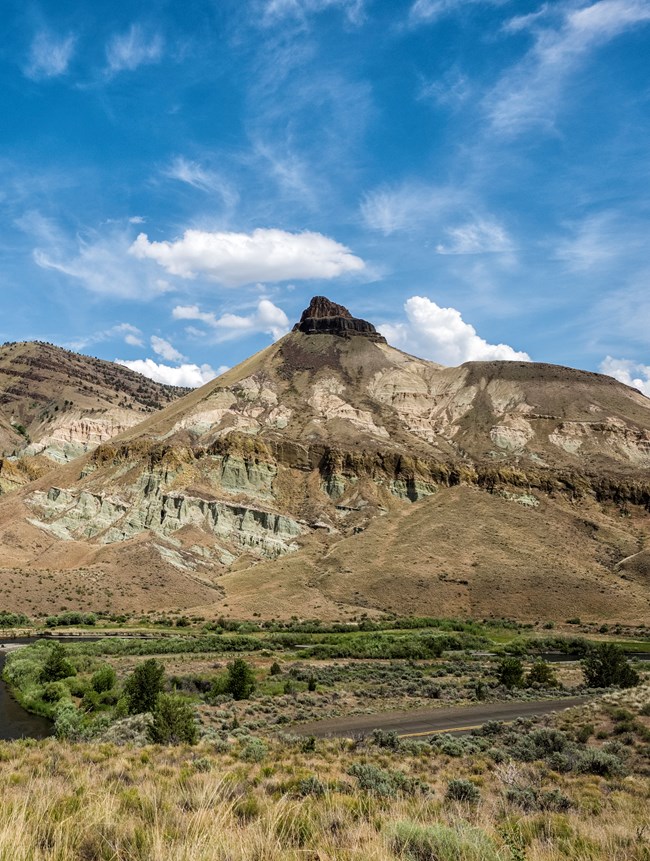 The Sheep Rock Unit is located on Highway 19, between the towns of Kimberly and Dayville, Oregon. Prominent, non-fossil bearing rocks date back as far as 95 million years old. Fossils of plants and animals are found in a number of geological layers dating from 33-7 million years ago.

The Sheep Rock Unit is the hub of monument operations, with the Thomas Condon Visitor Center located near the namesake peak, and the headquarters of the monument at the Historic Cant Ranch.

Information about hiking trails in the Sheep Rock Unit is available on the Sheep Rock Unit Trails page.
Colorful Strata
The Sheep Rock Unit contains an amalgam of colorful strata and complex geology. From Cretaceous conglomerates to the flood basalts, the geologic features in this portion of the monument are a spectacle to behold.The predominant exposures of green rock seen on Sheep Rock are a multitude of reworked layers of volcanic ash. The rich green color of the claystone was caused by chemical weathering of a mineral called celadonite. This happened millions of years ago as water moved through the alkaline ash beds under high pressure.
Fossil Layers of the Sheep Rock Unit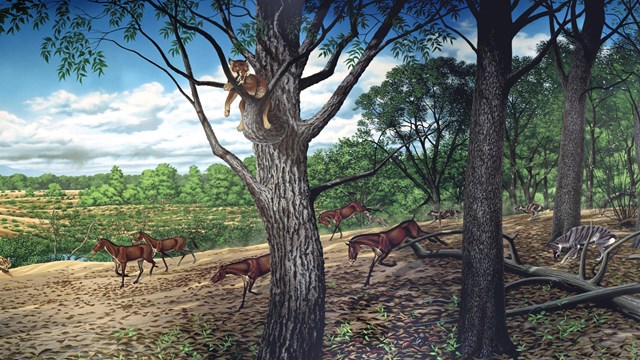 Turtle Cove Assemblage (30-25 Ma)
Turtle Cove is the thickest and most productive fossil-bearing layer within the John Day Fossil Beds, yet few leaf fossils were preserved.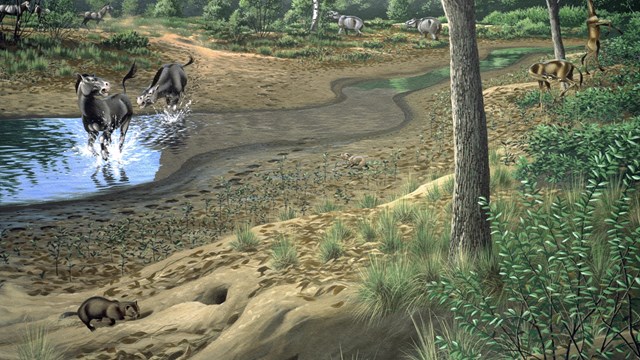 Upper John Day Assemblage (24-20 Ma)
The ecosystem became an open habitat with the appearance of burrowing and running animals.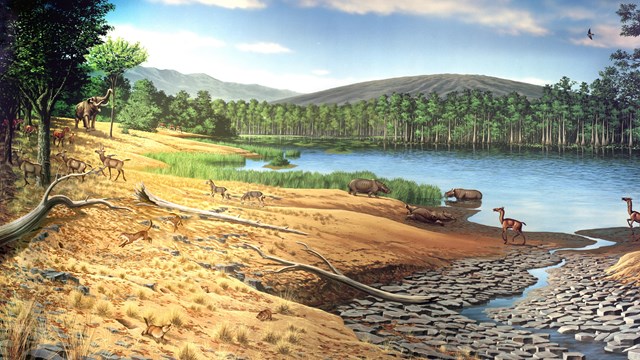 Mascall Assemblage (15 Ma)
Long-legged hoofed animals including horses, camels, and giraffe-deer swiftly crossed open meadows to escape beardogs and cats.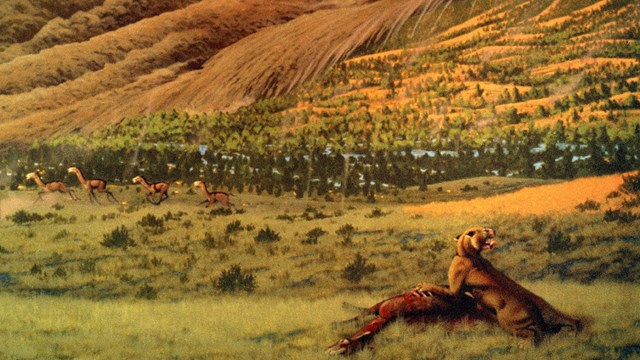 Rattlesnake Assemblage (7 Ma)
The ecosystem preserved here is more familiar to modern eyes- except for the occasional elephant and giant sloth.
Other Places to Visit in the Monument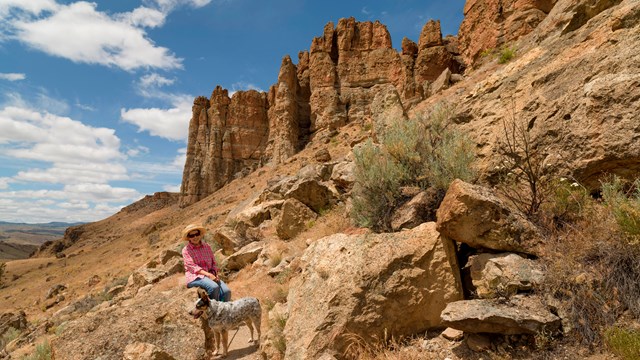 Clarno Unit
The Clarno Unit has the oldest exposed layers of the park, and the only unit with fossils along the trail. Remember, no collecting fossils.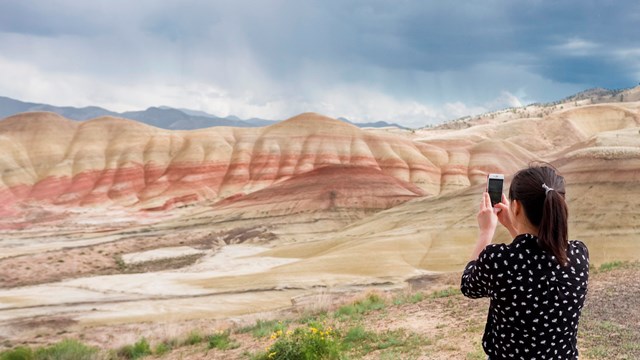 Painted Hills Unit
The colorful stripes and gentle ripples of the Painted Hills makes it one of the most popular destinations in the park.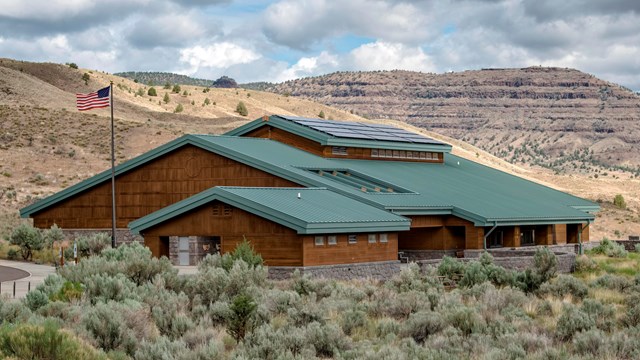 Thomas Condon Visitor Center
The Thomas Condon Visitor Center displays fossils from the entirety of the John Day Fossil Beds.
Last updated: January 5, 2023