Things To Do
All visitors must make the journey across Lake Superior to reach Isle Royale. Upon arrival, there are a multitude of ways to explore the archipelago by land or water. Whether you embark upon a backpacking trip in the island's wilderness or explore its many coves and bays by boat, Isle Royale offers something for everyone.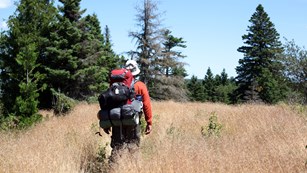 Backpacking & Camping
Explore 165 miles of trails and 36 campgrounds.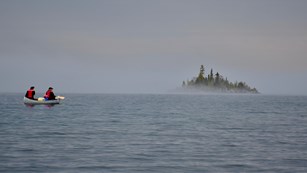 Canoeing & Kayaking
Paddle the inland lakes of Isle Royale or the open waters of Lake Superior.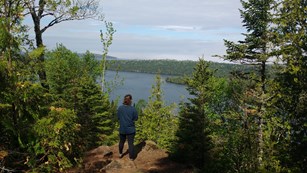 Day Hiking
Discover the areas around Rock Harbor and Windigo by day hiking.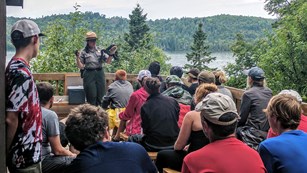 Ranger Programs
Join a ranger for a talk, guided hike, or evening program to discover what makes Isle Royale special.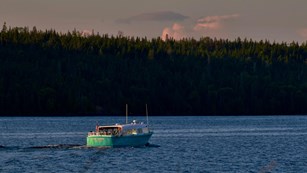 Guided Boat Tours
Enjoy a boat ride to various sites to explore the park's resources.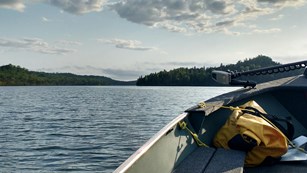 Boating
Tour the island's many coves and bays by boat.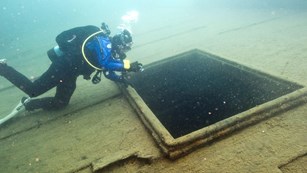 Scuba Diving
Dive beneath the waves and explore the most intact collection of shipwrecks in the National Park Service.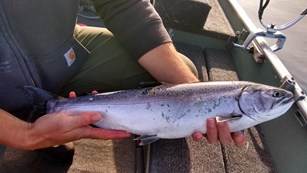 Fishing
Enjoy fishing the waters of Lake Superior and the island's numerous inland lakes and streams.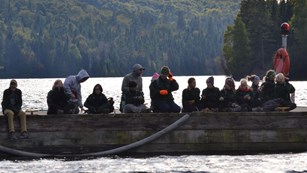 For Kids
Discover programs and services for younger visitors and their families.

Last updated: October 8, 2019