Thing to Do
Attend a Rock Harbor Ranger Program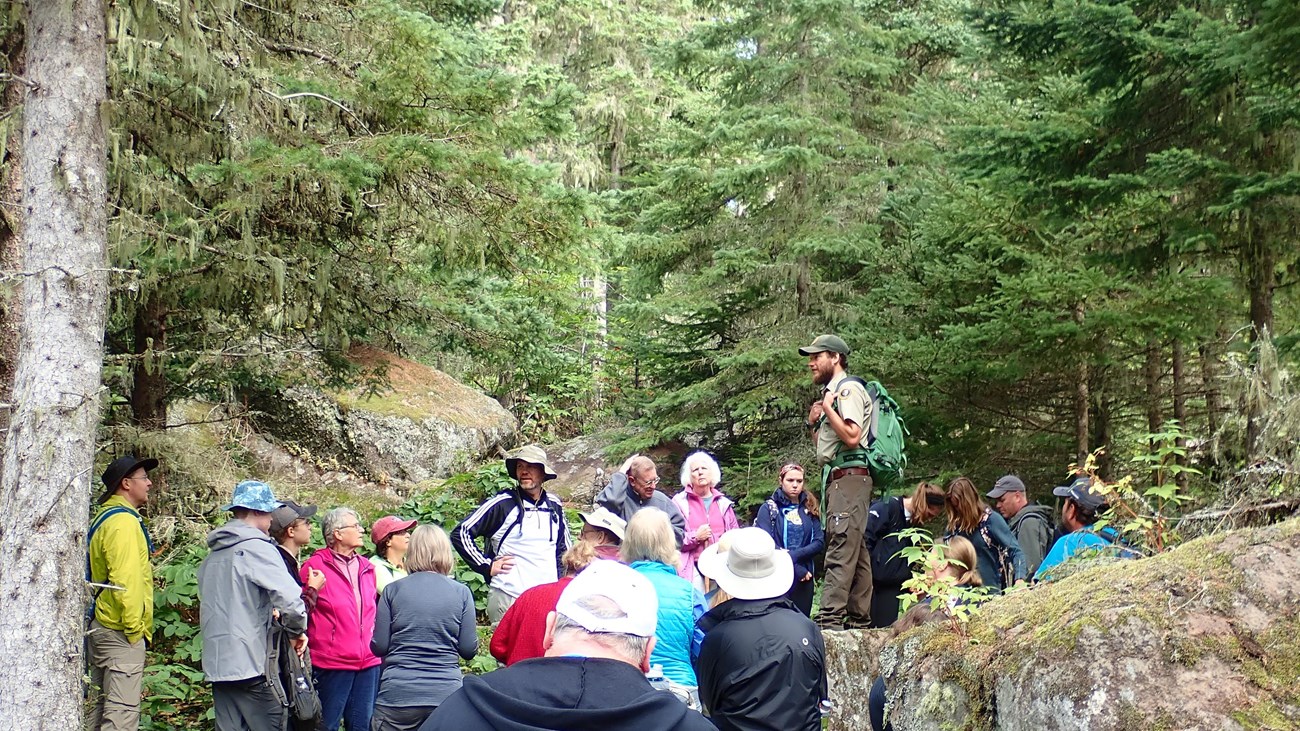 Learn Together
Isle Royale National Park Rangers offer visitors opportunities to learn more about the isolated island, the cultural history of island folk, and the critters who call the island home. Rangers present a variety of programs to help visitors understand the park's natural environment and cultural resources. Topics include moose, wolves, geology, shipwrecks, biogeography, wilderness, and more. Programs are held at the Rock Harbor amphitheater. Programs are free and open to everyone. Programs are held at the Amphitheater, Auditorium, and other places. Stop by the Rock Harbor Visitor Center to learn about scheduled ranger programs. 

Rock Harbor Lodge Tours
For all four tours and programs involving the MV Sandy, obtain tickets and information at the Rock Harbor Lodge Office in Rock Harbor. MV Sandy tours operate from Rock Harbor beginning in early June and ending in early September. Fare rates vary; children under 12 are half price.
Passage Island
Edisen Fishery
Dock talks last about 20 minutes. Evening programs last about one hour. Guided hikes and tours last from one to three hours. 
Fees may apply for guided tours on the MV Sandy. 
Reservations may be required for tours involving the MV Sandy through the Rock Harbor Lodge. 
Season
Spring, Summer, Fall
Accessibility Information
Paths in the Rock Harbor area are paved. 
Last updated: January 25, 2022