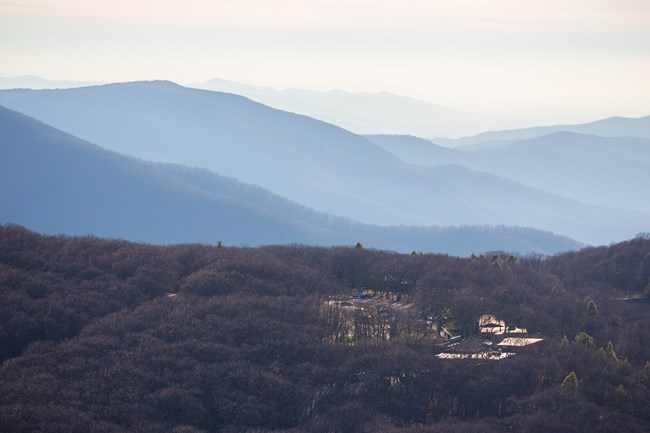 Importance and Issues
Air quality can affect human and ecosystem health. The Clean Air Act of 1970 set out to preserve, protect and enhance air quality in the country, and in 1977 amended the act to include all NPS units greater than 6,000 acres as Class I areas receiving the greatest level of protection. Only Shenandoah National Park in the Mid-Atlantic Network (MIDN) is a Class I park, but all parks in the network will benefit from improved air quality.
Park managers will benefit from knowing the type and extent of various air pollutants in order to evaluate their impacts on park resources. The NPS Air Resources Division (ARD) administers an Air Monitoring Program that provides current air quality conditions and assesses long-term trends in pollutants that affect national park resources. The data comes from a variety of sources including monitoring stations in parks and a number of interagency programs.
Monitoring Objectives
Document the annual status of and trends in atmospheric ozone concentrations in MIDN parks using metrics that are relevant to human health (e.g., 8-hour average) and plant response (e.g., W126 index).
Document the annual status of and trends in visibility in MIDN parks.
Document the annual status of and trends in wet deposition of ammonium, nitrate, sulfate, nitrogen, sulfur, and mercury in MIDN parks.