Inventory and Monitoring at Fredericksburg & Spotsylvania National Military Park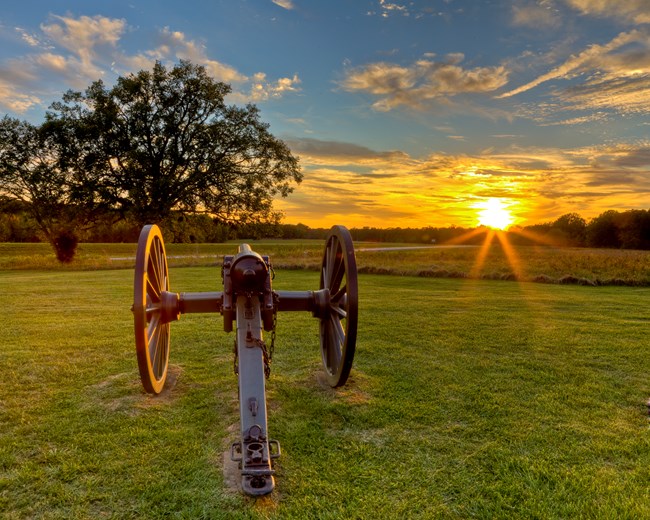 Environmental Setting
Fredericksburg and Spotsylvania National Military Park (NMP) was established to commemorate four major battles of the Civil War: Fredericksburg, Chancellorsville, including Salem Church, Wilderness, and Spotsylvania Courthouse. The park's nine principal units contain approximately 3,440 ha (8,500 acres). Late successional forest is the most common vegetation type in the park, covering nearly half of the park's land. Early successional vegetation and cultural land use classes cover over 30% and 20% respectively. The park provides habitat for a diversity of species, including several federally threatened or endangered species, and many state species of special concern, which include amphibian, bird, mollusk, mammal, and plant taxa.
Key Resources and Issues
The park currently faces numerous threats to its natural and cultural resources. Increased urbanization and population growth in the surrounding areas can have adverse effects on land cover, air and water quality, and further fragment already limited habitat. Additionally, agricultural practices can adversely affect water quality through sedimentation and increased pollutant inputs. Stresses due to global warming and the spread of invasive exotic species can further impact biological diversity and degrade park habitats.
In addition to the natural resource management activities being performed by park staff, scientists of the Mid-Atlantic Network Inventory and Monitoring Program have instituted several monitoring protocols to monitor the status and trends of natural resources at Fredericksburg and Spotsylvania NMP.
Last updated: November 20, 2019