Inventory and Monitoring at Booker T. Washington National Monument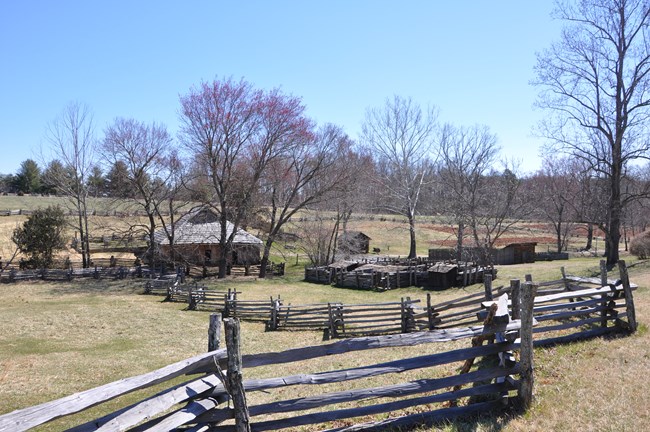 Environmental Setting
Booker T. Washington National Monument is located in Franklin County Virginia, in the rolling hills of the Virginia Piedmont just twenty-two miles south of Roanoke. The park preserves and protects the birth site and childhood home of Booker T. Washington while interpreting his life experiences and significance in American history as the most influential African American between 1895 and 1915.
The Park covers 97 ha (239 acres), with nearly half of the park being forest, primarily second growth maturing pine and a variety of hardwood species. Open fields of grasses and clover are also scattered throughout the park. The park contains some unique forest communities, some of which have gone undisturbed for over one hundred years, which is considered rare. The park is also home to several watchlist bird species as well as a rare species of fish.
Key Resources and Issues
The park currently faces numerous threats to its natural and cultural resources. Increased changes in the land use surrounding the park and population growth can have adverse effects on air and water quality. Add to these, stresses from global warming and the potential spread of invasive exotic species that impact biological diversity and degrade park habitats.
In addition to the natural resource management activities being performed by park staff, scientists of the Mid-Atlantic Network Inventory and Monitoring Program have instituted several monitoring protocols to monitor the status and trends of natural resources at Booker T. Washington NM.
Last updated: November 20, 2019