Inventory and Monitoring at Richmond National Battlefield Park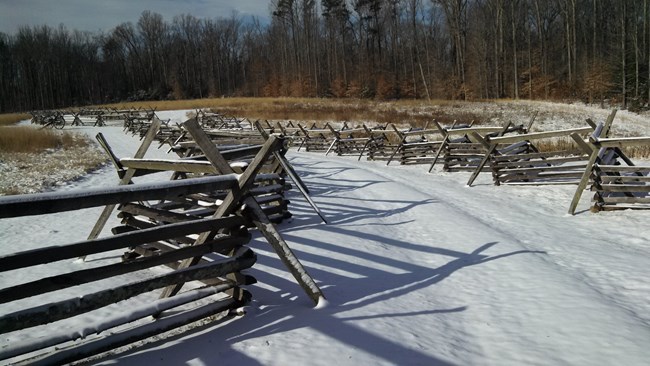 Environmental Setting
Richmond National Battlefield Park commemorates the Siege of Richmond, the Confederate capital during the Civil War, and encompasses over 930 ha (2,300 acres) divided among 13 separate park units within the City of Richmond, and three surrounding counties (Henrico, Hanover, and Chesterfield). The park and city of Richmond lie along the transition between the Coastal Plain and the Piedmont regions and are bounded by the Pamunkey River, James River, and Middle Chickahominy River watersheds.
The park contains a variety of important wetland, forest and grassland habitats, and is home to over 25 animal species that are considered to be state species of special concern or federal species of conservation concern. Additionally, there are several plant species that are considered state rare or very rare.
Key Resources and Issues
The park currently faces numerous threats to its natural and cultural resources. Increased residential and commercial development in the areas surrounding the park can have adverse effects on land cover, air and water quality, and further fragment already limited habitat. Additional stresses from global warming and the spread of invasive exotic species that impact biological diversity and degrade park habitats.
In addition to the natural resource management activities being performed by park staff, scientists of the Mid-Atlantic Network Inventory and Monitoring Program have instituted several monitoring protocols to monitor the status and trends of natural resources at Richmond NBP.
Last updated: November 25, 2019