Inventory and Monitoring at Hopewell Furnace National Historic Site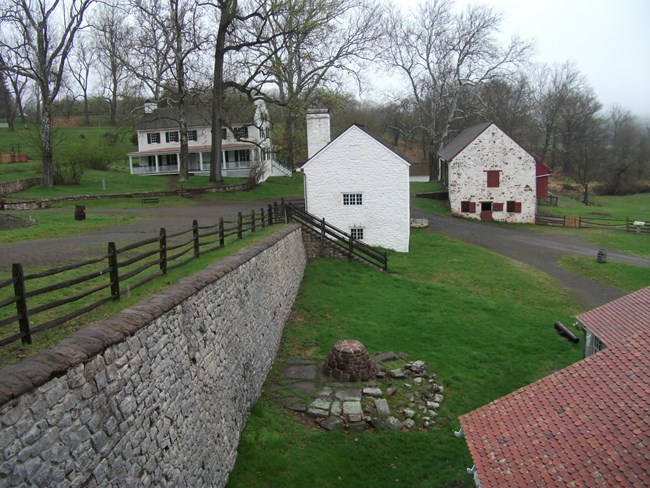 Environmental Setting
The Hopewell Furnace National Historic Site is one of the finest examples of a rural American 19th century iron plantation. The park itself encompasses a total of 343 mostly wooded hectares (848 acres) and Two-thirds of the park is bordered by French Creek State Park which preserves the lands the furnace utilized for its natural resources. Hopewell Furnace NHS, French Creek State Park, a Natural Lands Trust preserve, and State Game Lands #43 comprise a contiguous tract of over 3,650 ha (9,000 acres) that are part of the Big Woods Project coordinated by the Natural Lands Trust.
The park contains some special habitat areas including vernal pools that are important to breeding amphibian species. The park is also home to numerous birds that are considered State Species of Concern, as well as several plant species that are either State Endangered or State Species of Concern.
Key Resources and Issues
The park currently faces numerous threats to its natural and cultural resources. Stresses from global warming, excessive deer browse, and the spread of invasive exotic species can have adverse effects on forest regeneration and preservation of valuable habitat areas.
In addition to the natural resource management activities being performed by park staff, scientists of the Mid-Atlantic Network Inventory and Monitoring Program have instituted several monitoring protocols to monitor the status and trends of natural resources at Hopewell Furnace NHS.
Last updated: November 25, 2019