Natural Resource Monitoring at Shenandoah National Park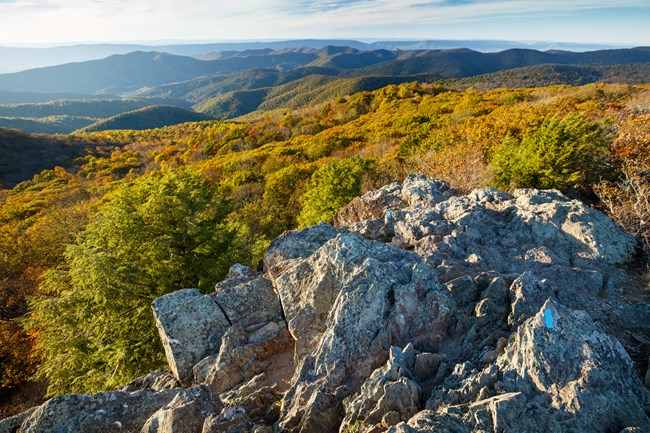 Shenandoah National Park is one of ten parks in the Mid-Atlantic Network which is part of a nation-wide effort of the National Park Service to generate scientifically sound information on the changing conditions of park ecosystems. Park staff conduct natural resource management activities, but also monitor the status and long-term trends of natural resources in order to better inform management decisions. Each year, park staff and volunteers collect information for several natural resource monitoring programs.

To learn more about these programs and key findings, choose from the options below.
Park Monitoring Documents
Resource briefs are short PDFs summarizing our monitoring programs or results.
Periodically, we publish reports that describe what we are learning in the field. These monitoring reports are more in-depth than resource briefs and include data analysis and a discussion of our findings.
Last updated: January 21, 2022