Inventory and Monitoring at Appomattox Court House National Historical Park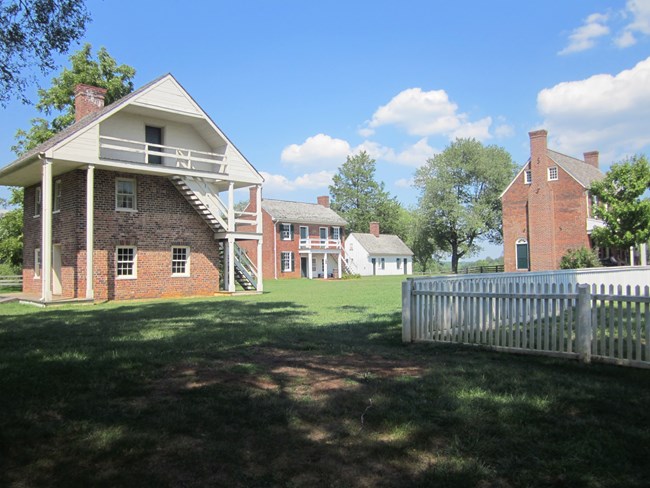 Environmental Setting
Appomattox Court House National Historical Park is located two miles northeast of the town of Appomattox and 18 miles east of the city of Lynchburg. The park was established in 1935 for the purpose of commemorating the end of the Civil War and includes the McLean home surrender site and the village of Appomattox Court House.
Situated within the Piedmont region of central Virginia, the park lies in an area of gently rolling hills with the Appomattox River flowing along the northwestern boundary before turning to the east and bisecting the park. The park covers 718 ha (1,774 acres) with approximately 70% of the park being forested while the other 30% is maintained as fields. The park contains two rare wetland communities and is home to several bird species that are of state or national conservation concern.
Key Resources and Issues
The park currently faces numerous threats to its natural and cultural resources. Increased urbanization and population growth can have adverse effects on land cover, air and water quality, and further fragment already limited habitat. Add to these, stresses due to global warming and the spread of invasive exotic species that impact biological diversity and degrade park habitats.
In addition to the natural resource management activities being performed by park staff, scientists of the Mid-Atlantic Network Inventory and Monitoring Program have instituted several monitoring protocols to monitor the status and trends of natural resources at Appomattox Court House NHP.
Last updated: November 20, 2019