Things To Do
Hot Springs National Park has a rich cultural past. It stands as an icon for healing and a tribute to the "American Spa" of the 20th century. The grand architecture of our nine historic bathhouses is equally matched by the natural curiosities that have been drawing people here for hundreds of years. The ancient thermal springs, mountain views, incredible geology, forested hikes, and abundant creeks – all in the middle of town – make Hot Springs National Park a unique and beautiful destination.
Be sure to come by the Fordyce Bathhouse Museum and Visitor Center to talk with a ranger and for a glimpse into the grandeur of this special place.
We hope that you enjoy your time at Hot Springs National Park!
Explore
There are many ways to explore Hot Springs National Park. These are a few of the most popular ways to experience the Park and make your visit memorable.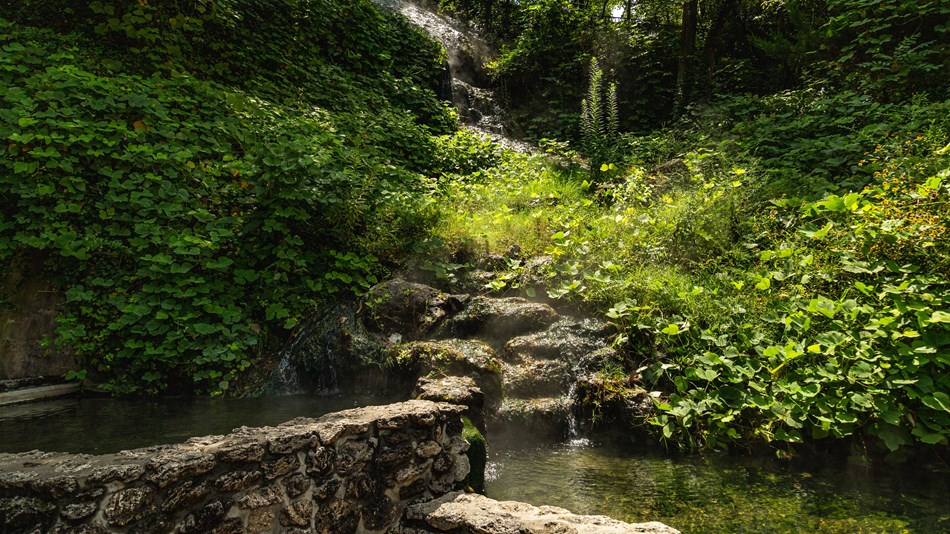 Experience the Water
Learn about the various ways that you can experience the thermal springs in the Park.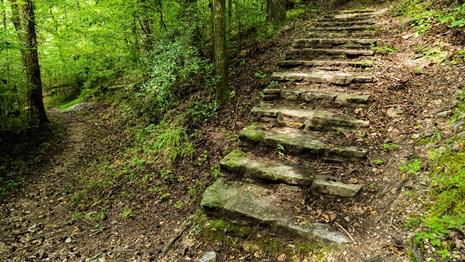 Hiking
With 26 miles of hiking trails in the Park, you can find great views, beautiful forest scenery, and feel like you're not in the City.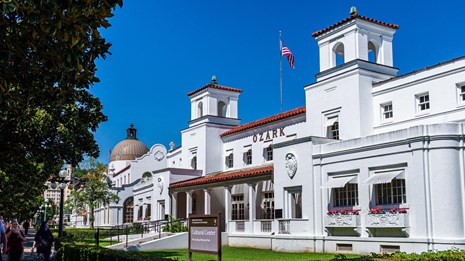 Bathhouse Row
Bathhouse Row is home to the Park's historic bathhouses. Learn about what is available in each of the bathhouses today.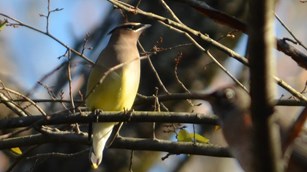 Birding
Birding in the Park is a popular activity year-round. Learn more about the birds in the Park and our annual bird count.
Learn
Enrich your visit to Hot Springs by becoming a junior ranger, going on a guided tour, or participating in a ranger program.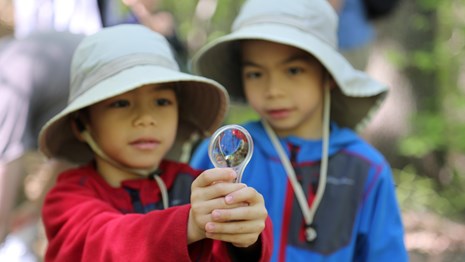 Become a Junior Ranger
Explore! Learn! Protect! Become a Junior Ranger at Hot Springs National Park.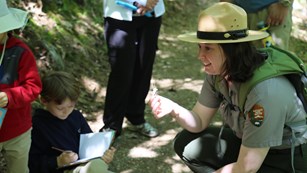 Education
Learn more about the educational opportunities at the park - planning a field trip, curriculum resources, and suggested reading.
Relax
Looking for a quieter experience? Hot Springs offers ways to slow down and reconnect with yourself and nature.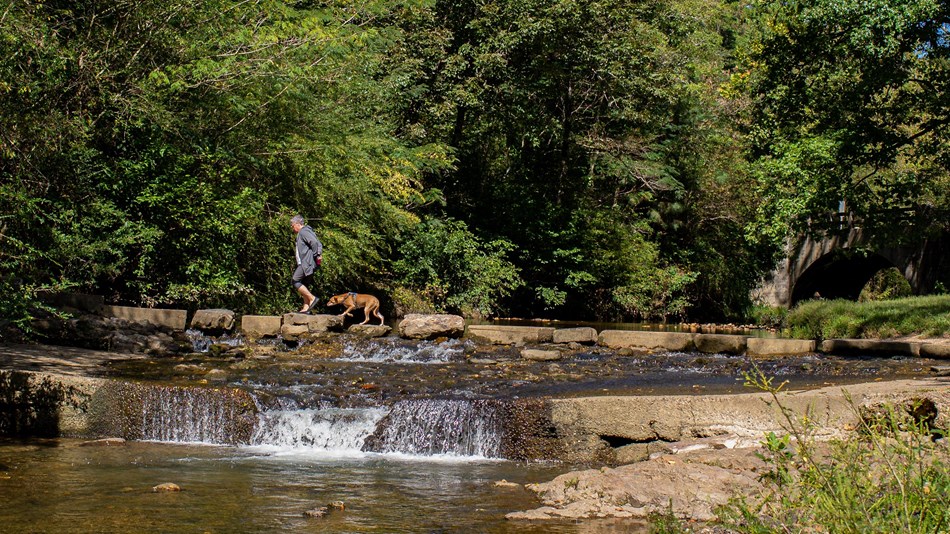 Gulpha Gorge Campground
Learn more about camping, picnicking, and swimming at Gulpha Gorge Campground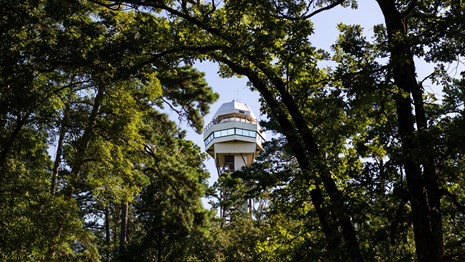 Hot Springs Mountain Tower
View Hot Springs from atop the Mountain Tower. Learn more about the history of this Hot Springs icon.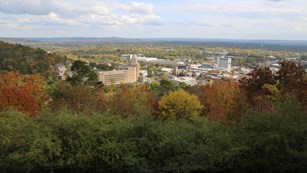 Scenic Drives & Overlooks
Take a drive up West and North Mountains for some scenic views of the Park.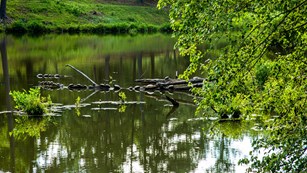 Fishing
Patience, relaxation, challenge, and memories are a few words often associated with fishing. Explore and learn what the park has to offer.
Shopping
From the official park store to downtown Hot Springs, there are plenty of opportunities to find the perfect gift or souvenir.
Suggested Itineraries
Need some ideas? Short on time? See our recommendations below.
---
If you only have an hour:
If you have half a day:
If you have all day or more:
Do all of the above

Hike some or all of the park's 26 miles of trails

Drive the park's scenic mountain roads
Picnic at one of the established picnic areas
Quaff the elixir at the Superior Bathhouse Brewery
View Artist-In-Residence artwork at the Ozark Bathhouse
Camp at the Gulpha Gorge Campground
Spend the night at the Hotel Hale
Last updated: April 15, 2021