Guided Tours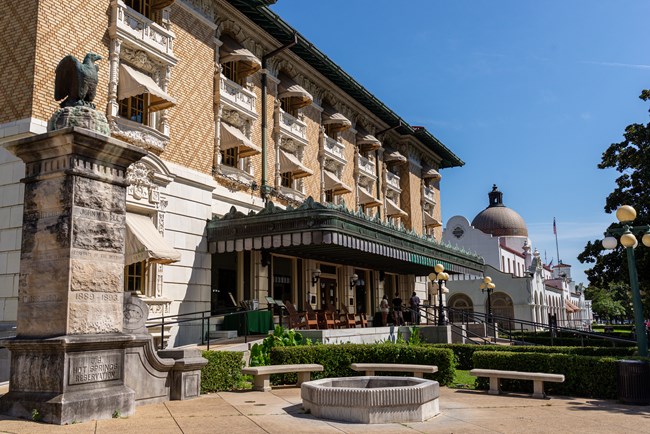 The Fordyce Tours
In 1915, reviews proclaimed the Fordyce Bathhouse as the best in Hot Springs. Now you can tour the Fordyce and see its splendor. Tours are offered daily staffing-permitting.This tour gives you a personal insight of the most luxurious bathhouse on the row. Reservations for individual visitors are not needed, but groups seeking to take a tour must contact the park in advance of their arrival to see if space is available.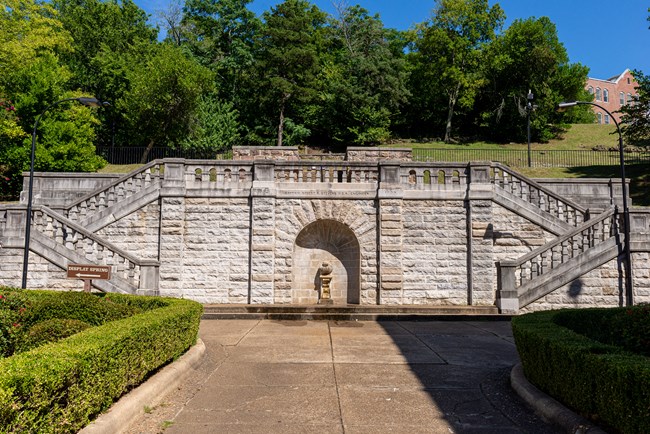 Outdoor Tours
Guided outdoor tours are offered during the summer season. Tours begin at the Fordyce Bathhouse, travel the Grand Promenade and Bathhouse Row, and return to the Fordyce. You'll hear the 4000 year old story of how rainwater becomes hot spring water and how the water was used for therapeutic baths here.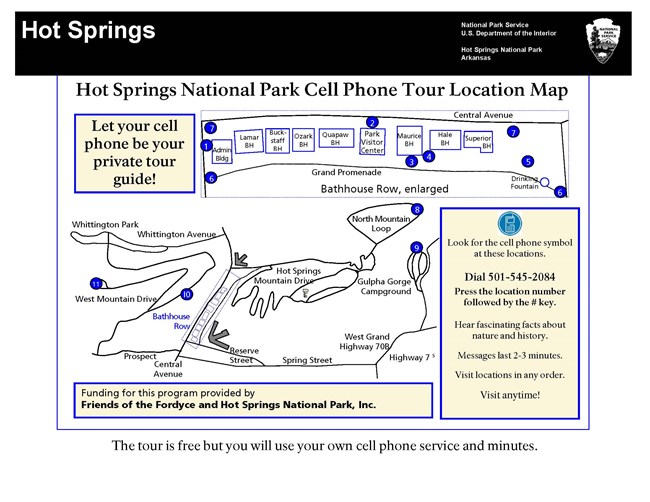 Cell Phone Tour
No ranger? No problem! With the self-guided cell phone tour throughout the park, your phone can become your private tour guide.

Locations 1-7 are on Bathhouse Row, 8 on the North Mountain Loop, 9 at Gulpha Gorge Campground, and 10-11 on West Mountain.


Last updated: August 19, 2020