Guided Tours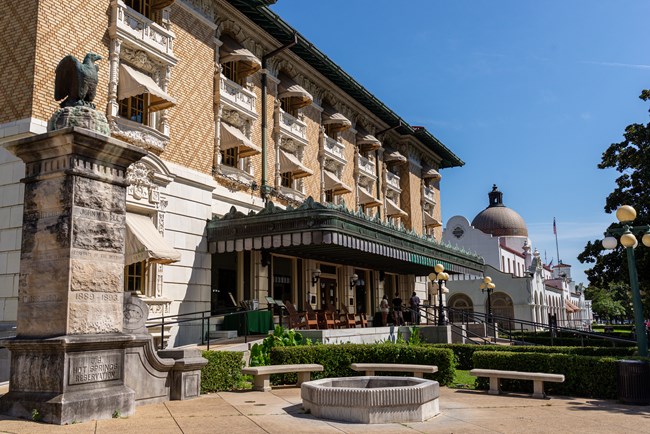 Self-guided Fordyce Bathhouse Tour
In 1915, reviews proclaimed the Fordyce Bathhouse as the best in Hot Springs. Now you can tour the Fordyce at your own pace and see the splendor of the most luxurious bathhouse on the row. Reservations for individual visitors are not needed.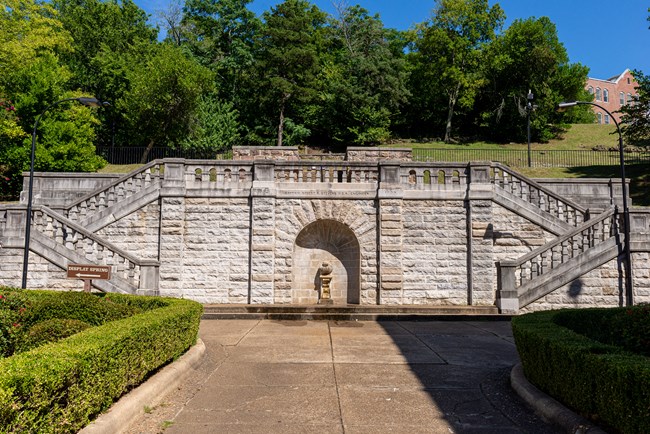 Ranger-led Programs
Ranger programs are offered seasonally and are subject to change pending staff availability and weather conditions. Please call the Fordyce Bathhouse and VIsitor Center for the most up-to-date schedule: (501) 620-6715.
Programs offered:
Water Talks - Offered most days at 10:00am at the Hot Water Cascade, located on Arlington Lawn (on the northern end of Bathhouse Row).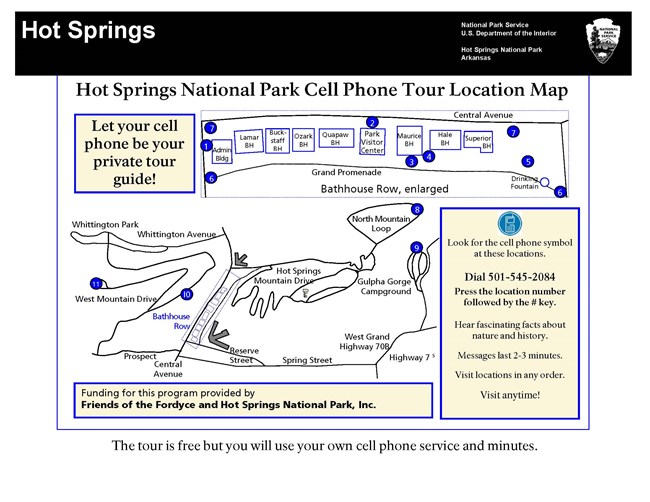 Cell Phone Tour
No ranger? No problem! With the self-guided cell phone tour throughout the park, your phone can become your private tour guide.

Locations 1-7 are on Bathhouse Row, 8 on the North Mountain Loop, 9 at Gulpha Gorge Campground, and 10-11 on West Mountain.


Last updated: November 1, 2021