Fordyce Bathhouse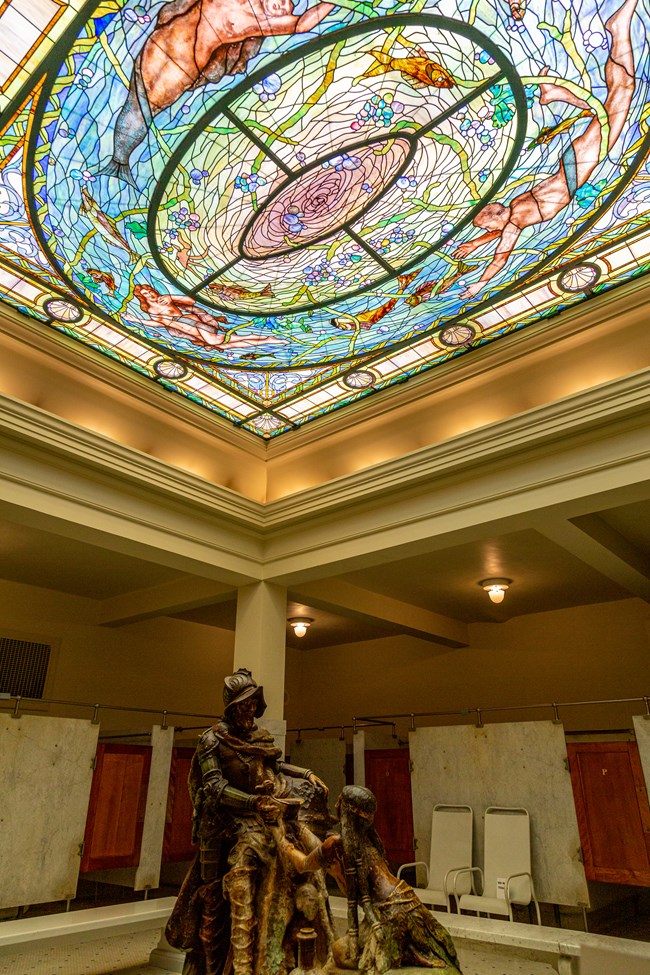 The first floor introduces you to the beauty of the bathhouse. From the lobby's marble and stained glass transoms, to the marble partitions of the bath halls, to the stained glass ceiling in the Men's Bath Hall, you can see why the Fordyce Bathhouse was considered to be the best. This ceramic fountain is at one end of the Fordyce lobby. Spring water flowed from the spout at one time.
The Fordyce Bathhouse operated from 1915-1962, when it closed due to declining business. It remained vacant until reopening as the park visitor center in 1989. Now you can watch an orientation movie and tour.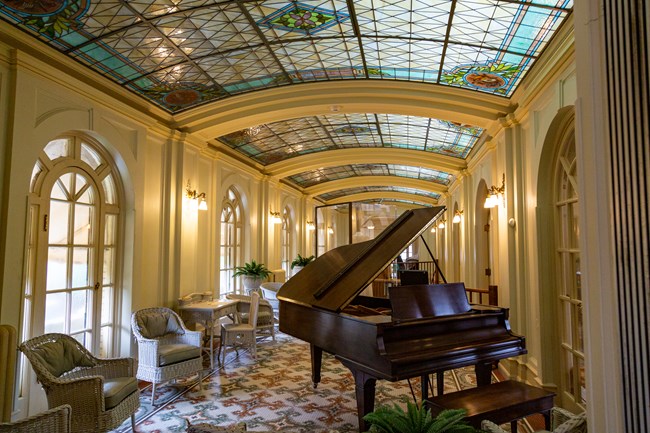 The Dressing Rooms and Men's Massage Rooms originally dominated the second floor. Now you can see modern exhibits in one of the former dressing rooms. You can watch a 9-minute movie that shows the traditional bath routine.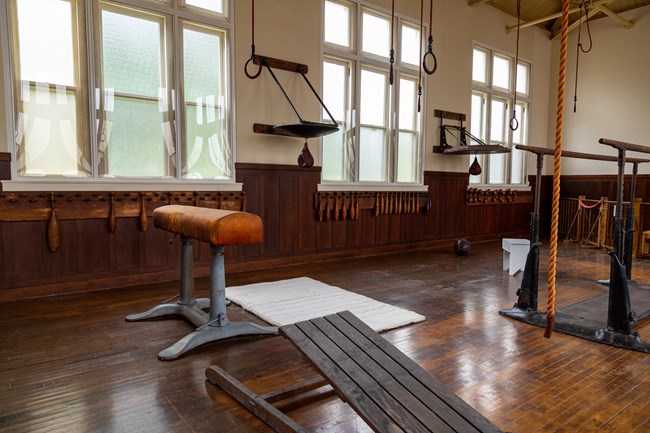 The third floor showcases the Music Room. Its patterned tile floor, stained glass ceiling and Knabe grand piano exude opulence. State Rooms speak of the luxury of relaxation, while the Gymnasium gives a glimpse of the forerunner of modern health clubs.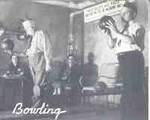 The Fordyce was the only bathhouse to have a bowling alley. The Fordyce Spring was on display in the basement, too, while other areas were strictly for maintenance of the bathhouse. Today you can still see the Fordyce Spring, the original Otis elevator mechanism and use modern rest rooms.


Last updated: September 8, 2020