Bathhouse Row Emporium
The America's National Parks sponsored store is The Bathhouse Row Emporium, in the Lamar Bathhouse. Among the items carried are books about Hot Springs history, the plants and animals of the area, other national parks, post cards, and bath-related souvenirs.
Glass or plastic water bottles can be purchased to fill with spring water, whetstones, traditional loofah bath mitts, and many other spa items.
Coffee and and other hot beverages made with the hot spring water may also be purchased.
To inquire about store items, check out the store website, or call the store manager at (501) 620-6740.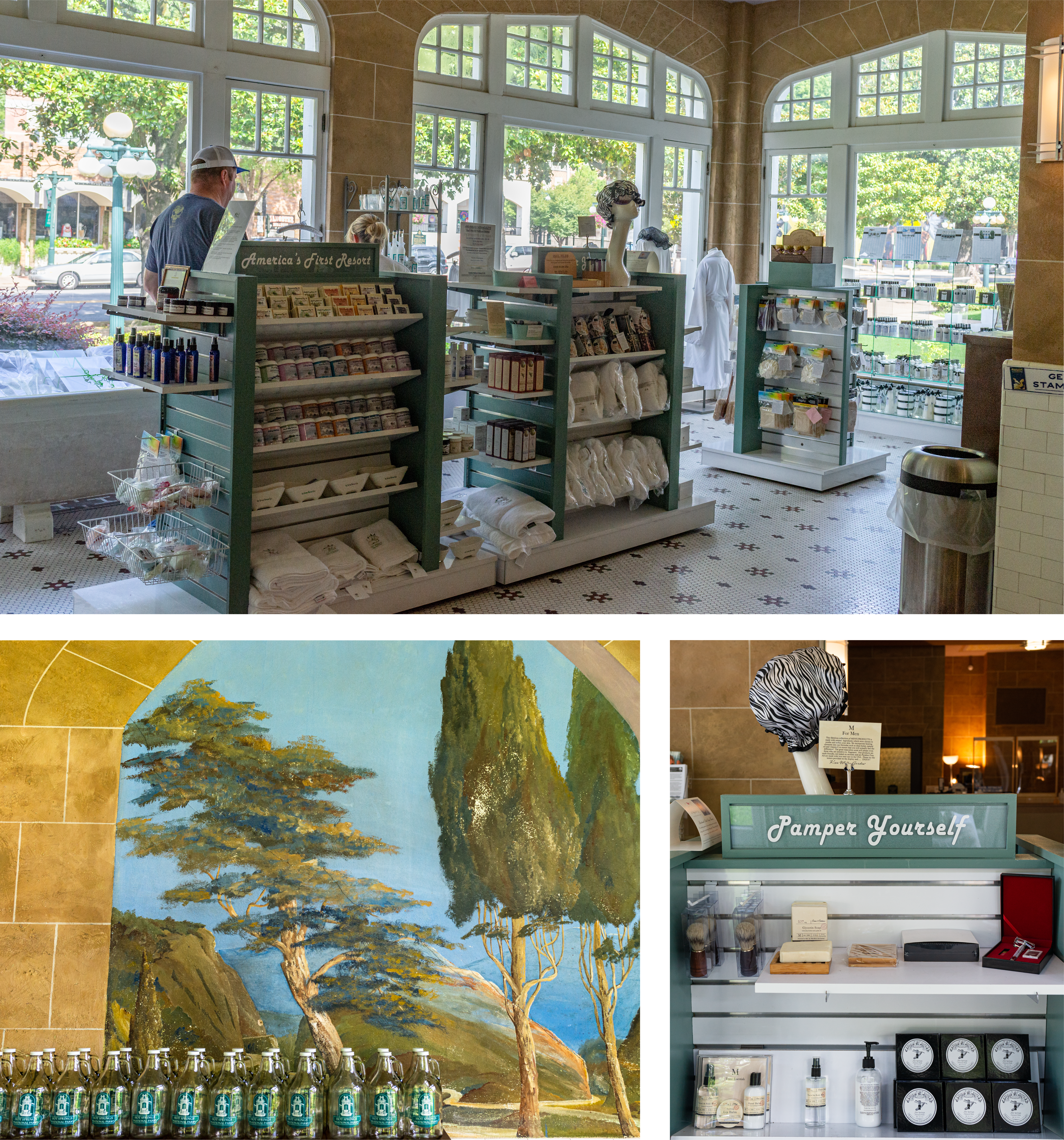 America the Beautiful Pass
The Bathhouse Row Emporium is the only place in the park where you can purchase an America the Beautiful Pass. Learn more about the Pass and its benefits below.


Last updated: September 29, 2020