Gulpha Gorge Campground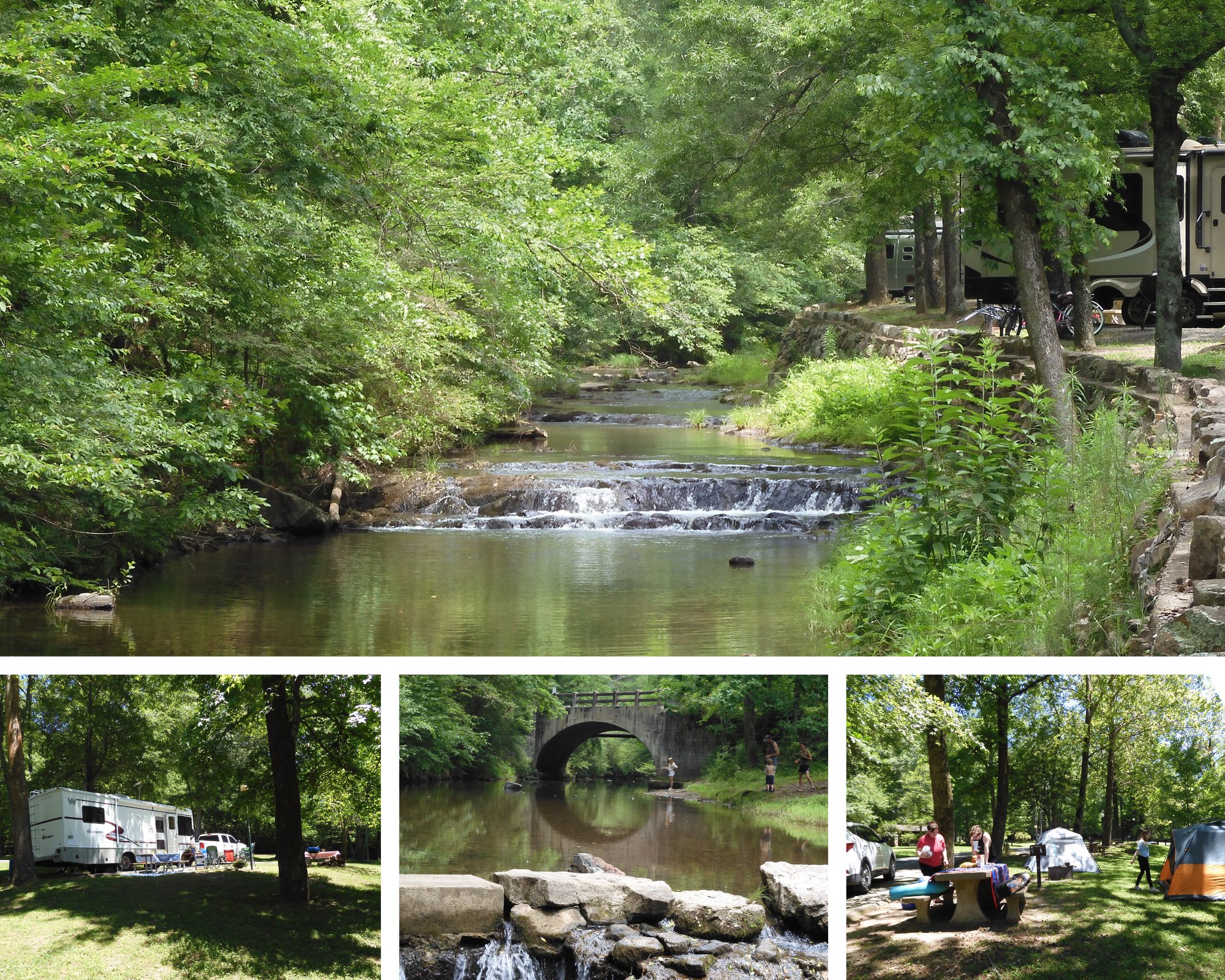 Campground Overview
Campsites at Gulpha Gorge Campground vary in size and can accommodate both tents and recreational vehicles (RV's).
Site Amenities
All sites have full hookups: 30 and 50 amp electric, water and sewer connections. Sites are not pull-through. Each campsite has a picnic table, pedestal grill, and water. There are modern restrooms but no showers. Maximum occupancy is limited to eight people/two vehicles (one RV and one OR two tents) per site. Check out time is 12:00 pm.
Fees & Reservations
Camping is $30 per night. As of September 17, 2019 camping fees can only be paid by credit or debit cards. No cash or check payments are accepted. Sites are available on a first-come, first-served basis. You cannot make a reservation. Campers must register before occupying the campsite.
Limitations
Camping in Gulpha Gorge Campground is limited to a total of 14 consecutive days and a cumulative total of 30 days in any calendar year. Each 14-day consecutive stay must be followed by a minimum of a 7-day break.



Last updated: June 9, 2020