Gulpha Gorge Campground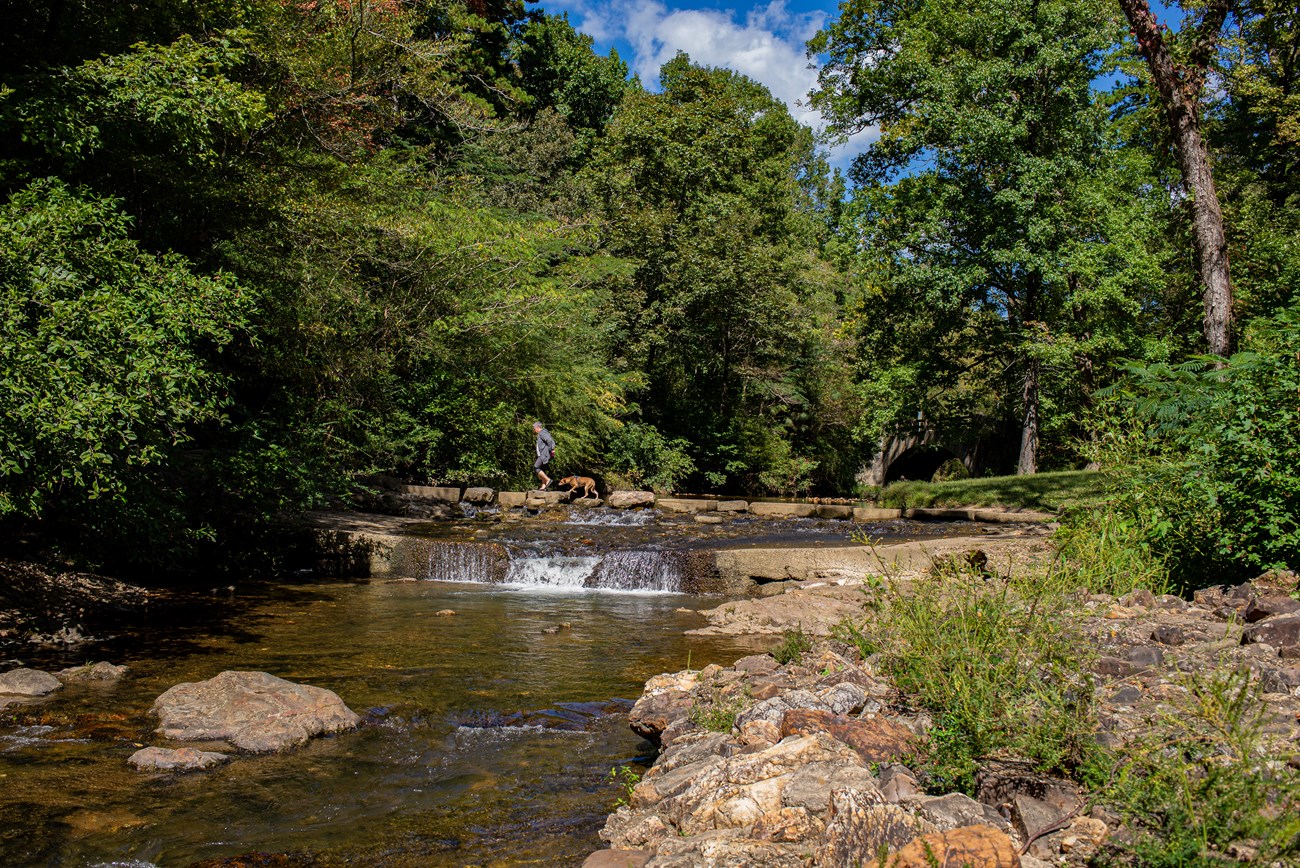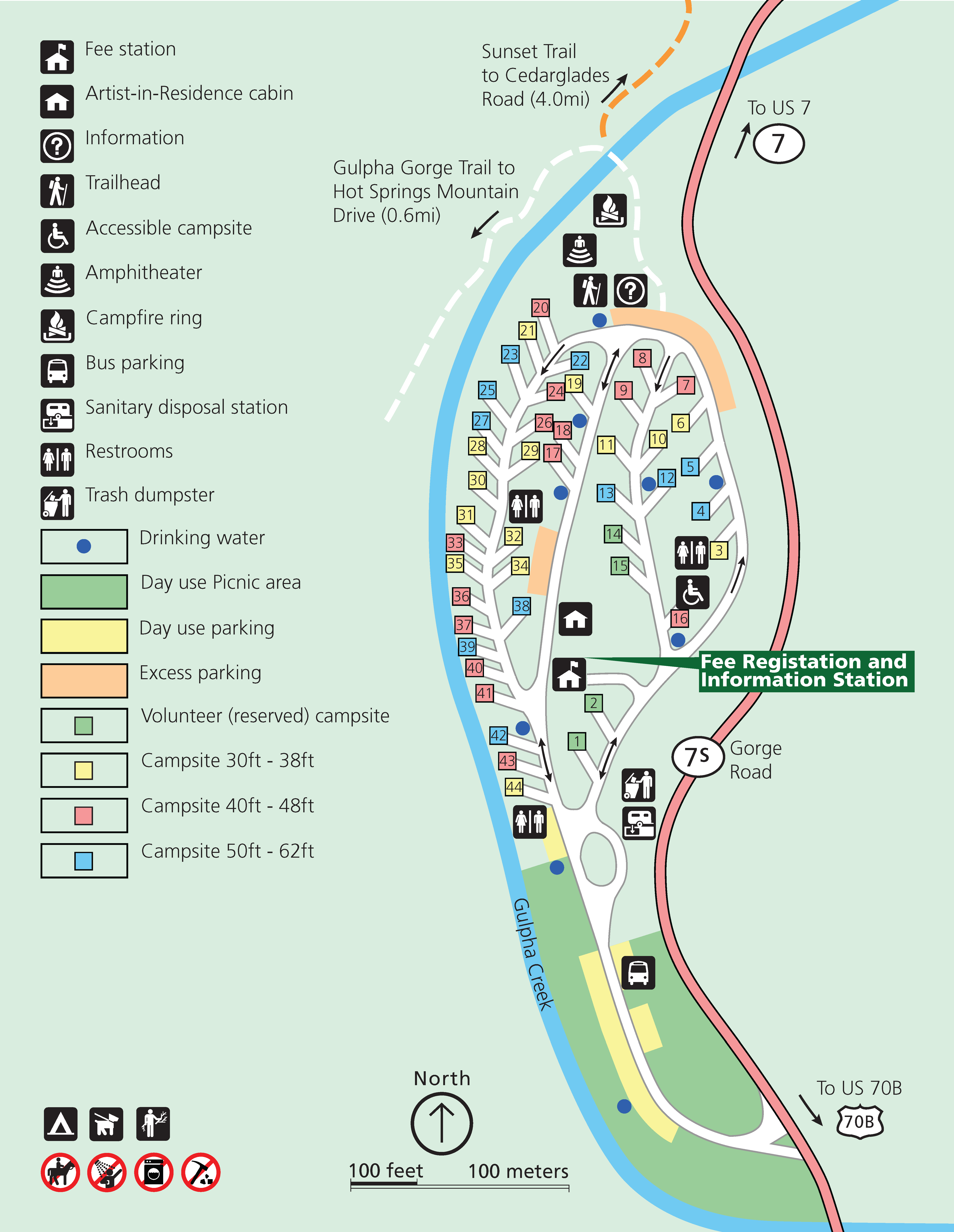 Campground Overview
Campsites at Gulpha Gorge Campground vary in size and can accommodate both tents and recreational vehicles (RV's).
Site Amenities
All sites have full hookups: 30 and 50 amp electric, water and sewer connections. Sites are not pull-through. Each campsite has a picnic table, pedestal grill, and water. There are modern restrooms but no showers. Maximum occupancy is limited to eight people/two vehicles (one RV and one tent OR two tents) per site. Check in time is at 2:00 pm, and check out time is 12:00 pm.
Fees & Reservations
PLEASE NOTE: Starting February 1, 2022, all 40 campsites at Gulpha Gorge Campground will require prior reservation on www.Recreation.gov, and will cost $34 per night.
Limitations
Camping in Gulpha Gorge Campground is limited to a total of 14 consecutive days and a cumulative total of 30 days in any calendar year. Each 14-day consecutive stay must be followed by a minimum of a 7-day break.
Cell Phone Additional Information
Internet Additional Information
Accessibility Information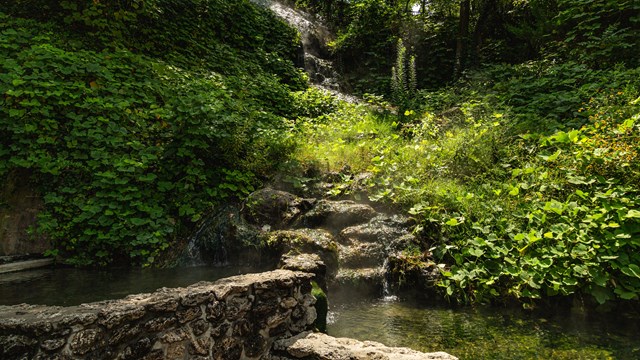 Experience the Water
Learn about the various ways that you can experience the thermal springs in the Park.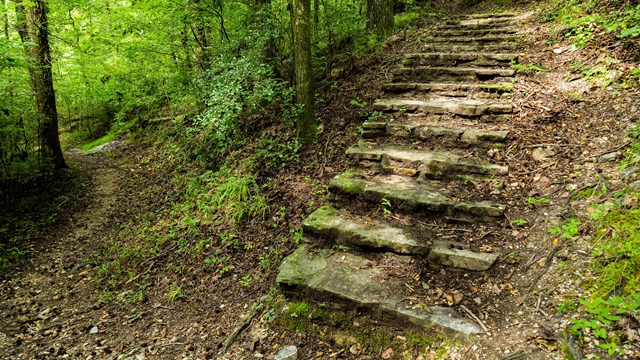 Hiking
With 26 miles of hiking trails in the Park, you can find great views, beautiful forest scenery, and feel like you're not in the City.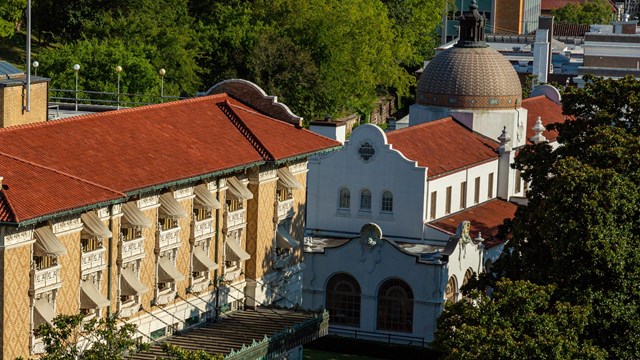 Things To Do
Explore, Learn, and Relax! Learn all about the things to do in our Park.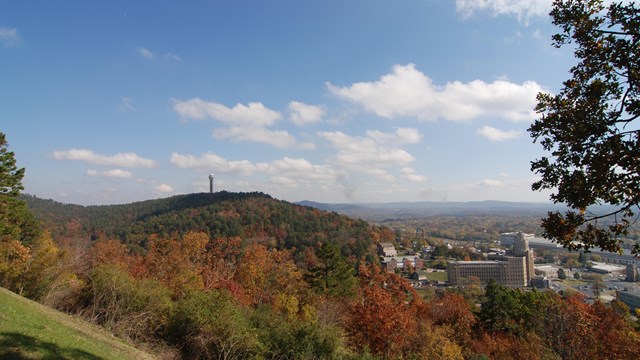 Nature
Learn about the natural resources at Hot Springs National Park. This includes information about our thermal water, wildlife, and plants.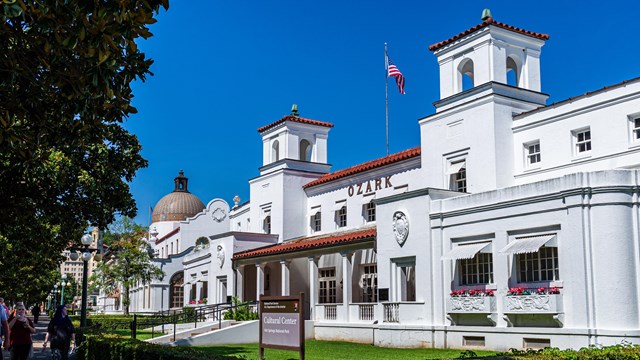 Bathhouse Row
Bathhouse Row is home to the Park's historic bathhouses. Learn about what is available in each of the bathhouses today.


Last updated: May 3, 2022