Fees & Passes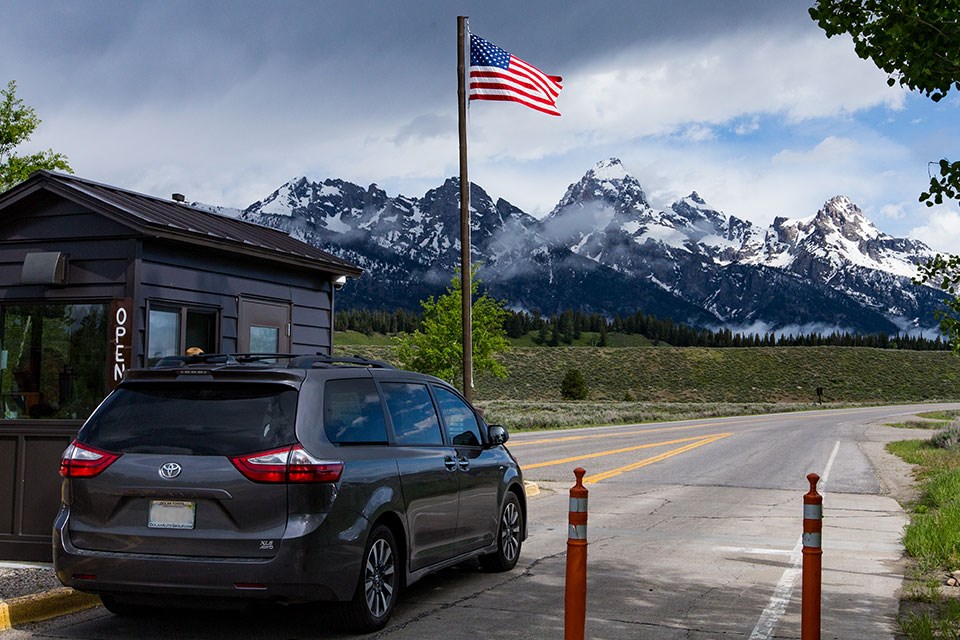 Did you know that the fees you pay when visiting Grand Teton National Park support the visitor services you require today, and protect park resources for future generations?
Under the authorized Federal Lands Recreation Enhancement Act (FLREA), national parks are allowed to keep 80% of all fees collected and to use that money to fund important projects that improve visitor services and protect natural and cultural resources for future generations. In Grand Teton National Park, your fees allow us to spend approximately $9 million per year on park projects such as roads, trails, multi-use pathway, accessibility, restoration of wildlife habitat, rehabilitation and stabilization of historic structures, visitor maps, and brochures.
Digital Passes Available
Whether you're planning a single visit or coming back multiple times a year, enjoy the convenience of purchasing a Grand Teton National Park site-specific digital pass online before you arrive. You have immediate access to your digital pass and can easily download it on your phone or tablet. Your pass will also be emailed as a PDF and can be printed out for display when you arrive.

Yellowstone National Park collects a separate entrance fee. Visitors to both parks should consider an America the Beautiful—The National Parks and Federal Recreational Lands Pass which you can purchase at park entrance stations.
 
Purchase Passes
Grand Teton National Park Passes
One to Seven-day Passes
Good for entry into Grand Teton National Park for up to seven days from the date of purchase.
Grand Teton Entrance Fee - Private Vehicle - $35.00
Park entrance fee for 7 days for a private, non-commercial vehicle.
Grand Teton Entrance Fee - Motorcycle - $30.00
Park entrance for 7 days per private motorcycle.
Grand Teton Entrance Fee - Hiker/Biker - $20.00
Park entrance fee for 7 days for each visitor 16 years and older entering by foot, bicycle, ski, etc.
Pathway - Bike, skate, or hike
Entrance passes are required on the park's Pathway and are available for purchase at the Automated Fee Station adjacent to the Moose Entrance Station. Weekly and annual passes also available. If you have previously purchased an entrance pass, please carry it with you while on the pathway.
The above passes replace the Golden Eagle, Golden Age and Golden Access Passports as well as the National Parks Pass. These passes will remain valid until they expire or are lost or stolen.
Education Fee Waiver
Schools or other bona fide educational institutions (accredited, officially recognized, or tax exempt for educational purposes) may request an educational fee waiver. The fee waiver will allow qualifying groups free entry into the park for educational or scientific purposes. Learn more about the Education Fee Waiver.
Last updated: March 25, 2022