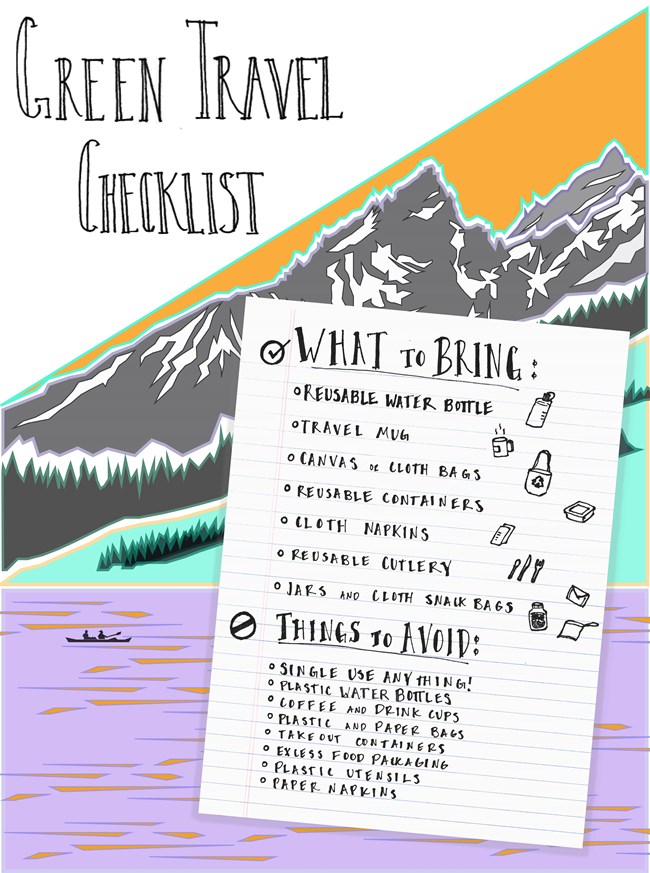 Tips for a Green Visit:
There are many possibilities when it comes to making your trip to Grand Teton as green as possible! From getting here, to enjoying a picnic in the park, to hiking and camping, you'll find there's always a way to make your favorite activities more environmentally friendly.
Before your Visit:
Preparation is key! Make sure you pack all of your reusable essentials, outlined in the Green Travel Checklist!
Getting Here:
Share a ride! Carpool with friends, explore rideshare opportunities, or ride your bike into the park!

During your Visit:
Recycle! Keep in mind that some products you may be used to recycling in your hometown may not be recyclable in Grand Teton. Get the full scoop on our recycling page.