Green Your Visit
Visit our keyboard shortcuts docs for details
Duration:

30 seconds
Did you know you can help Grand Teton reduce waste from landfills during your visit to the park? Have a zero waste picnic in the park using all reusable and recyclable materials. Check out these tips from the Zero Landfill Initiative, and help us get to zero!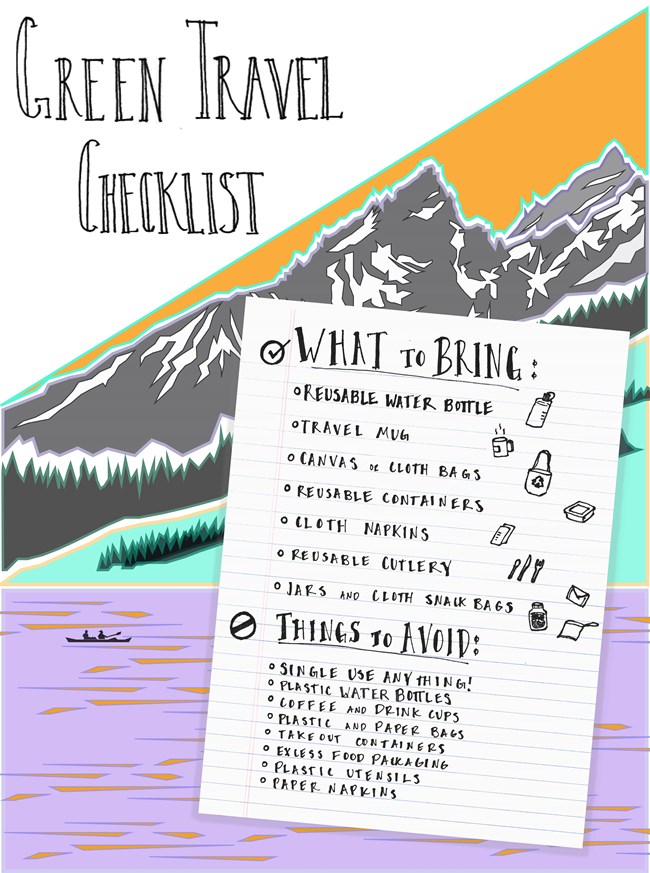 Tips for a Green Visit:
There are many possibilities when it comes to making your trip to Grand Teton as green as possible! From getting here, to enjoying a picnic in the park, to hiking and camping, you'll find there's always a way to make your favorite activities more environmentally friendly.
Before your Visit:
Preparation is key! Make sure you pack all of your reusable essentials, outlined in the Green Travel Checklist!
Getting Here:
Share a ride! Carpool with friends, explore rideshare opportunities, or ride your bike into the park!

During your Visit:
Recycle! Keep in mind that some products you may be used to recycling in your hometown may not be recyclable in Grand Teton. Get the full scoop on our recycling page.
Last updated: June 17, 2020