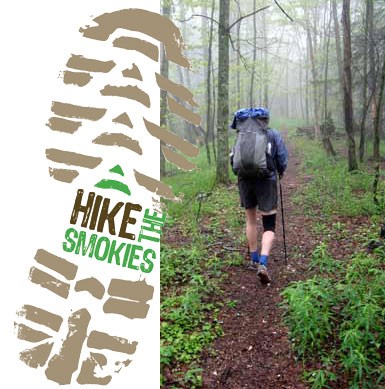 Take the Challenge! Hike the Smokies!
Experience Great Smoky Mountains National Park on foot! Join numerous hikers that have logged over 100+ miles and the park will reward you with mileage pins. The challenge is to keep track and record the mileage from each trail excursion, even if it is the same trail day after day. (And remember you get the added perk of fun exercise when you hike!) Also, don't leave the kids at home, because we have a hiking program specifically for families too!
Pocket-sized booklets to record mileage are available for $1.00 at the park's four visitor centers. (Sugarlands, Oconaluftee, Clingmans Dome, Cades Cove) When a person has hiked 100 miles, 250 miles, and 500 miles, he/she can bring their mileage record to one of the park's visitor centers to receive a mileage pin and be recorded in the "Hike the Smokies" record book.