Hiking
Taking to the trails is a fantastic way to discover all that the Golden Gate National Parks have to offer, from breathtaking vistas and historical treasures to immense redwoods and intimate wildlife encounters.
With more than 250 trails that wind through more than 140 miles of national park land from Marin to San Mateo, you are sure to find many favorites. Select a featured hike from the list below, and be sure to check back often as we're adding new hikes all the time!

View updates on current trail closures and reroutes >>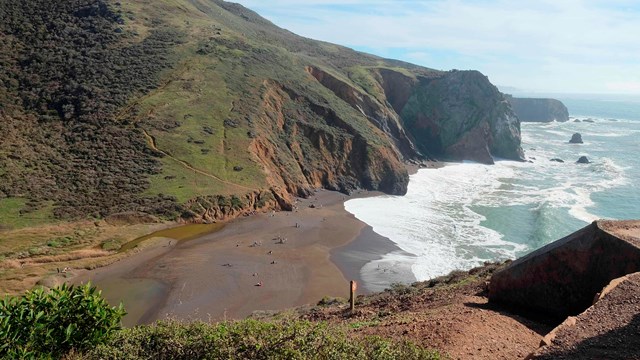 Tennessee Valley Trail
Follow the Tennesse Valley Trail to the secluded cove of Tennessee Beach.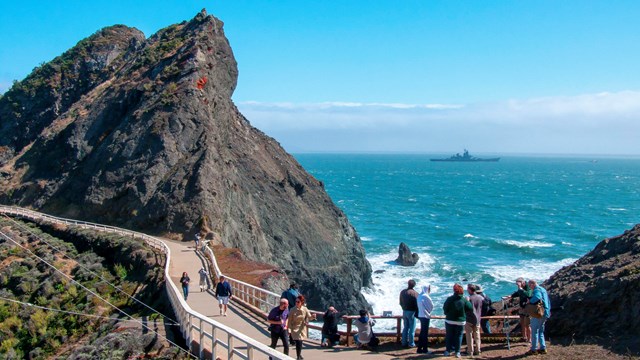 Point Bonita Lighthouse Trail
Harbor seals, up close geology and views of the Pacific can all be seen from this trail.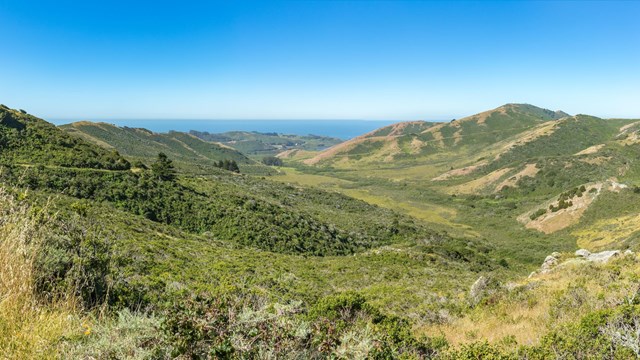 Gerbode Valley Loop
This multi-use trail provides a challenging hike through coastal chaparral and grasslands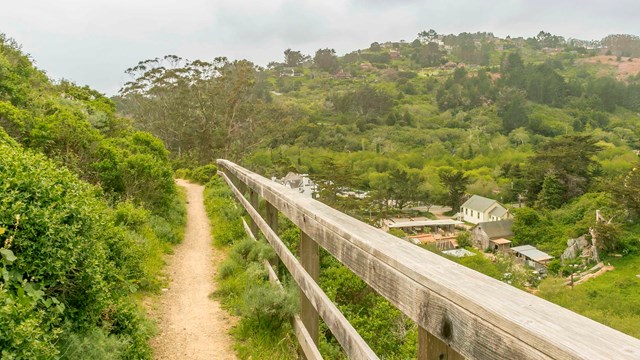 Dias Ridge Trail
The Dias Ridge trail climbs up from the Muir Beach to offer great views of the Pacific Ocean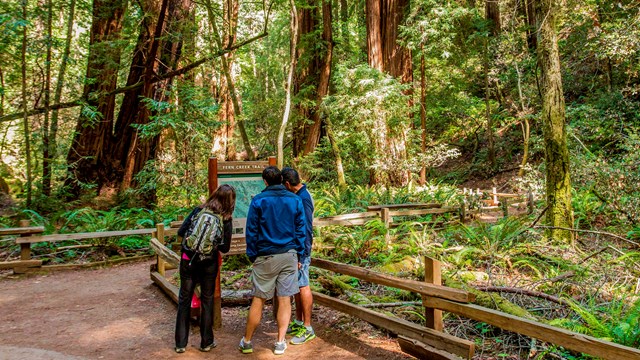 Muir Woods Main Trail
Take a walk amidst the ferns and beneath the towering redwoods of Muir Woods National Monument.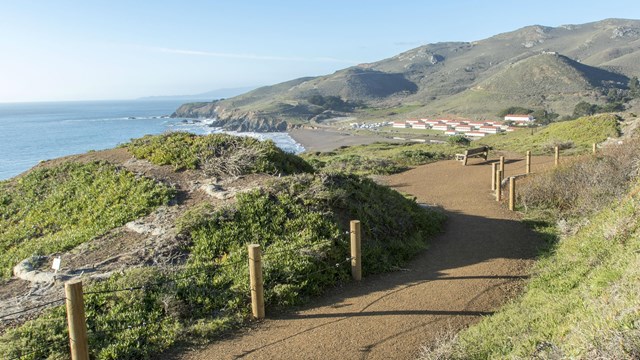 Batteries Loop Trail
The Batteries Loop Trail takes in sweeping views of the Pacific, the colorful sands of Rodeo Beach, historic coastal defenses.
San Francisco & San Mateo Counties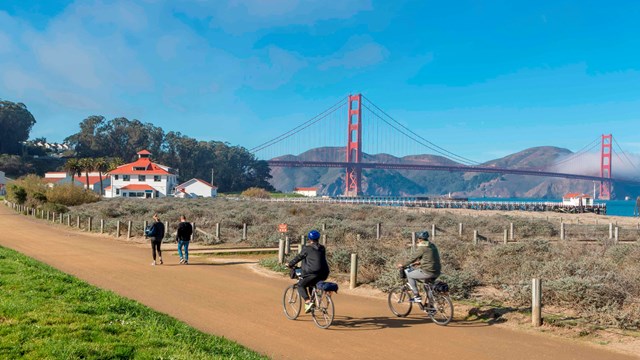 Crissy Field Promenade
Walk or bike along the Crissy Field Promenade to take in views of San Francisco and the Golden Gate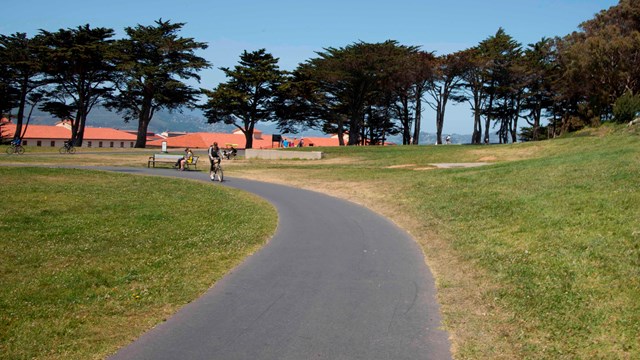 Fort Mason Great Meadow Trail
Take a stroll around the Great Meadow at Fort Mason or enjoy a picnic of the lawn as you take in views of the Golden Gate Bridge.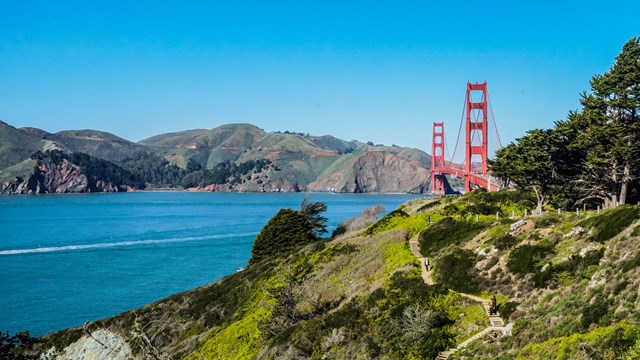 Coastal Trail
There are great views to be seen around every corner along this stretch of the Coastal Trail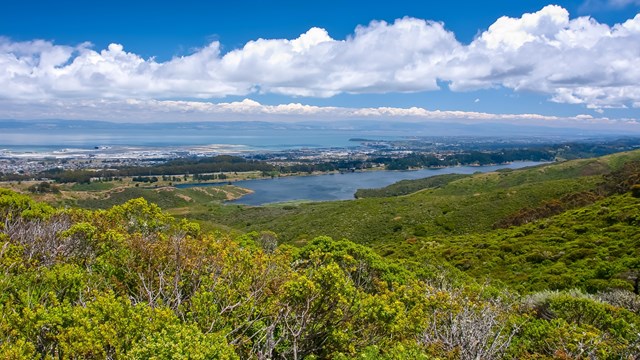 Sneath Lane Trail
Sneath Lane Trail provides great views of the San Adreas Resovoir and the San Francisco Bay.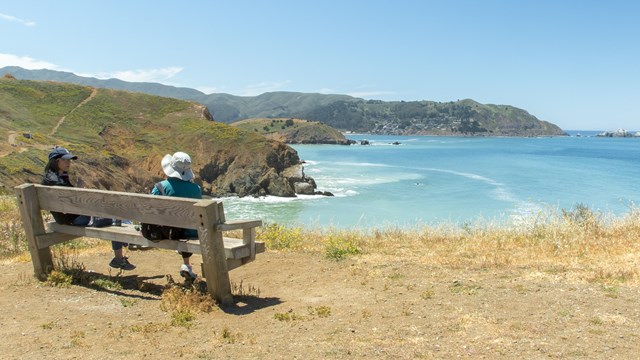 Old Mori Trail
Take in stunning views of the Pacific Ocean and coastal bluffs along the Old Mori Trail.
Last updated: October 21, 2019