Dias Ridge Trail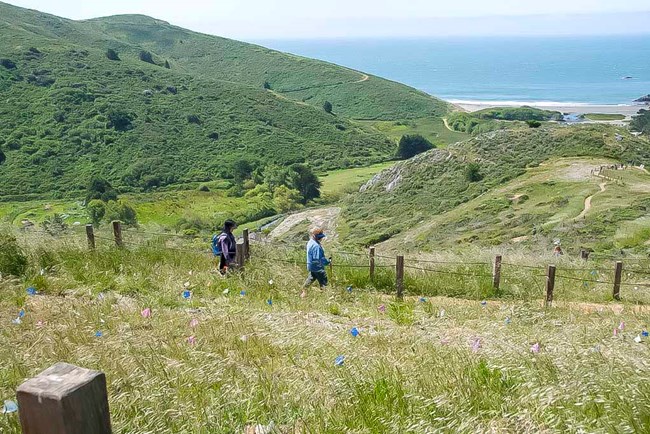 Trail Overview
Distance:
3.1 mi (5 km)
Elevation Gain:
780 ft
Time:
1.5 hour
Trailhead:
Golden Gate Dairy
Slope:
Avg 7% Max 25%
Side Slope:
Avg 10% Max 33%
Width:
Avg 41" Min 30"
Trail Surface:
Native Soil
This multi-use trail gradually climbs up through coastal chapparal and grassland to a crest of 800 feet. it offers sweeping vistas of the Pacific, Mt. Tamalpais, and the Marin Headlands at every turn. On a clear day, keep an eye out for a rare sight of the Farallon Islands. Hike, bike, or horseback ride to the Peak and back for a 3.1 mile trip.
Trail Profile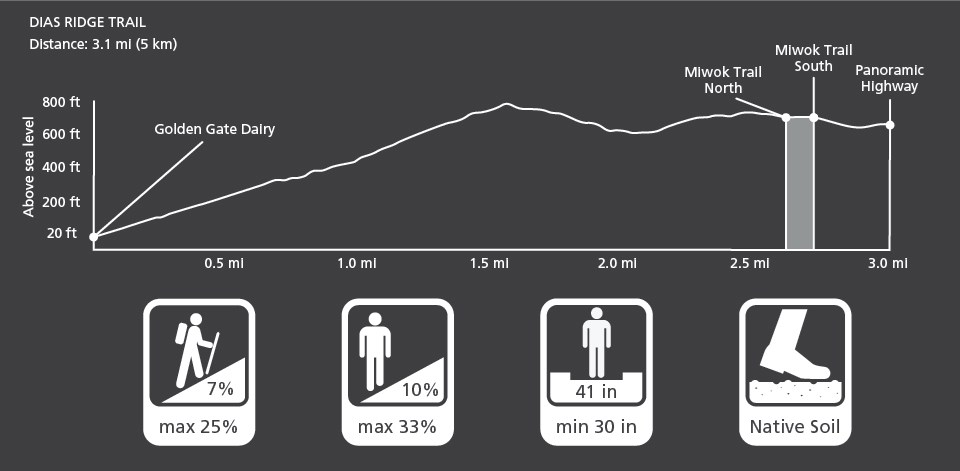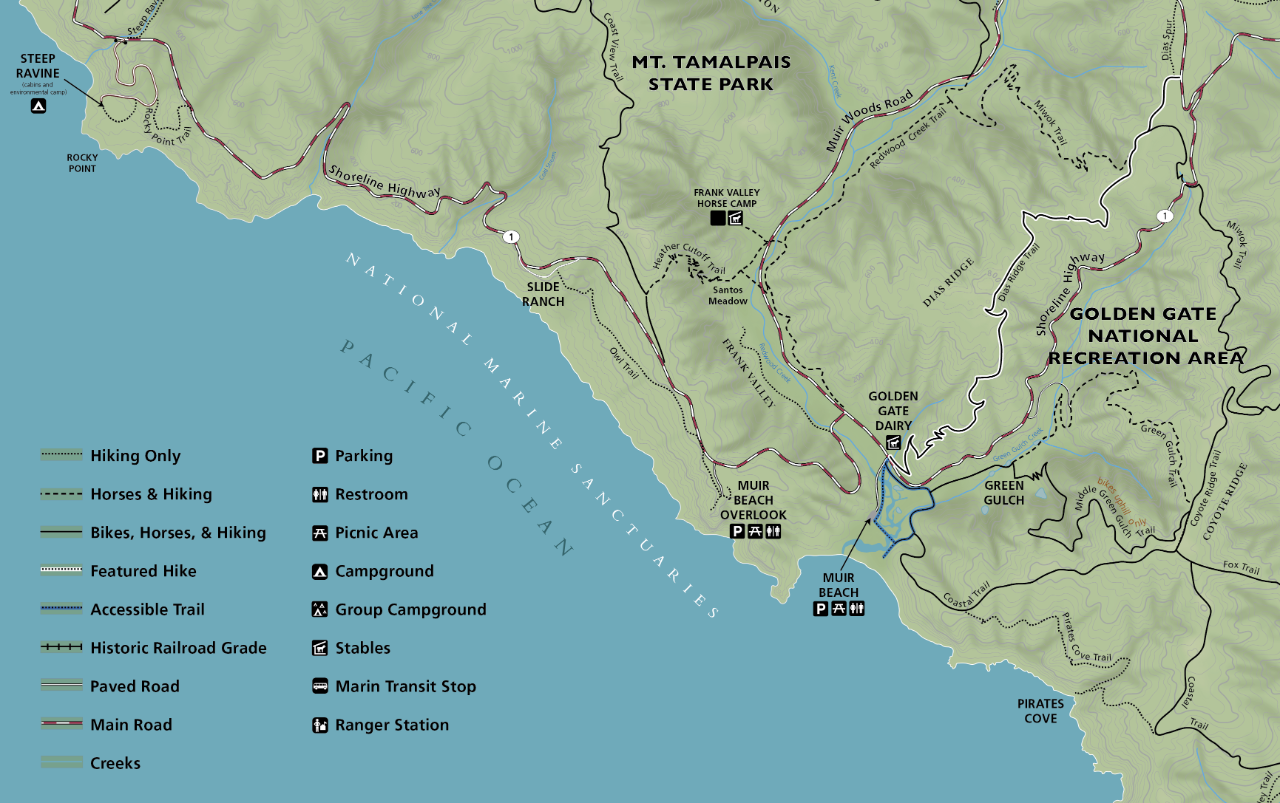 Safety
Stay on the established trail. Keep an eye out for poison oak.
Dress in layers and be prepared for varying weather conditions. Sunny days along the coast can turn windy, foggy, and cold very fast.
Parking
There is trailhead parking at Muir Beach including ADA accessible spots.

Bathrooms
Accessible restrooms can be found at Muir Beach.

Water
Drinking water is not available along the trail. Avoid becoming dehydrated or experiencing heat exhaustion. Drink plenty and drink often; pace yourself; rest in the shade; and eat salty snacks.
Trail Etiquette
The Dias Ridge Trail is closed to dogs. Please remain on the established trail. Off-trail travel harms plants and causes erosion. Keep your food within arm's reach at all timesand do not feed the wildlife. Carry out all trash and food waste (fruit peels, shells, etc.).

Last updated: August 13, 2020