Coastal Trail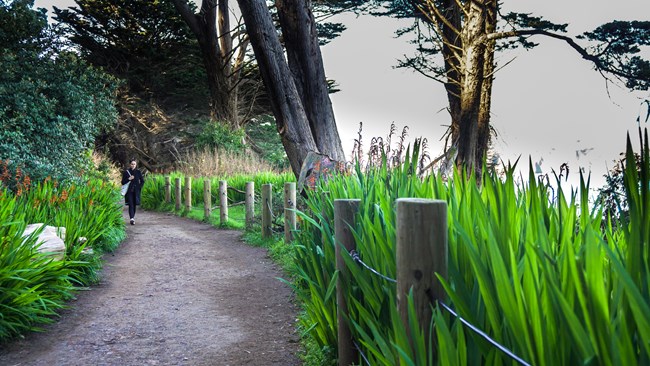 Trail Overview
Distance:
1.5 mi (2.4 km)
Elevation Gain:
260 ft
Time:
1 hour
Trailhead:
Baker Beach
Slope:
Avg 7.5% Max 10%
Side Slope:
Avg 4% Max 5%
Width:
Avg 60" Min 40"
Trail Surface:
Compacted Crushed Rock
Follow the California Coastal Trail (CCT) for some of the most spectacular views anywhere along the CCT's 1200-mile span. For breathtaking views of the Pacific and the entrance to the bay, take a 3-mile roundtrip walk on the Coastal Trail to the Golden Gate Bridge and back. The gun emplacements along the bluffs between here and the Golden Gate Bridge—like Battery Chamberlin (1904), Batteries Crosby (1900), Godfrey (1895), Boutelle (1900), Cranston (1897) and Lancaster (1898), were part of a modernization of the nation's seacoast defenses begun in 1885 by Secretary of War William Endicott.
Trail Profile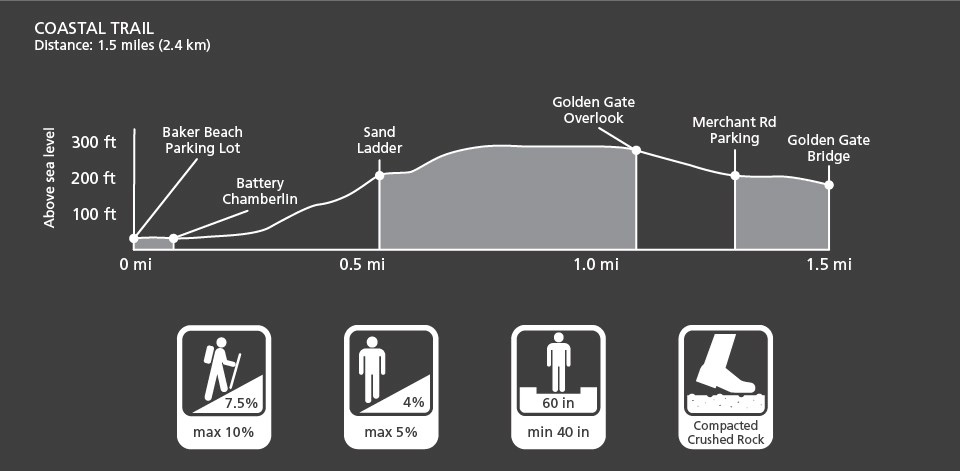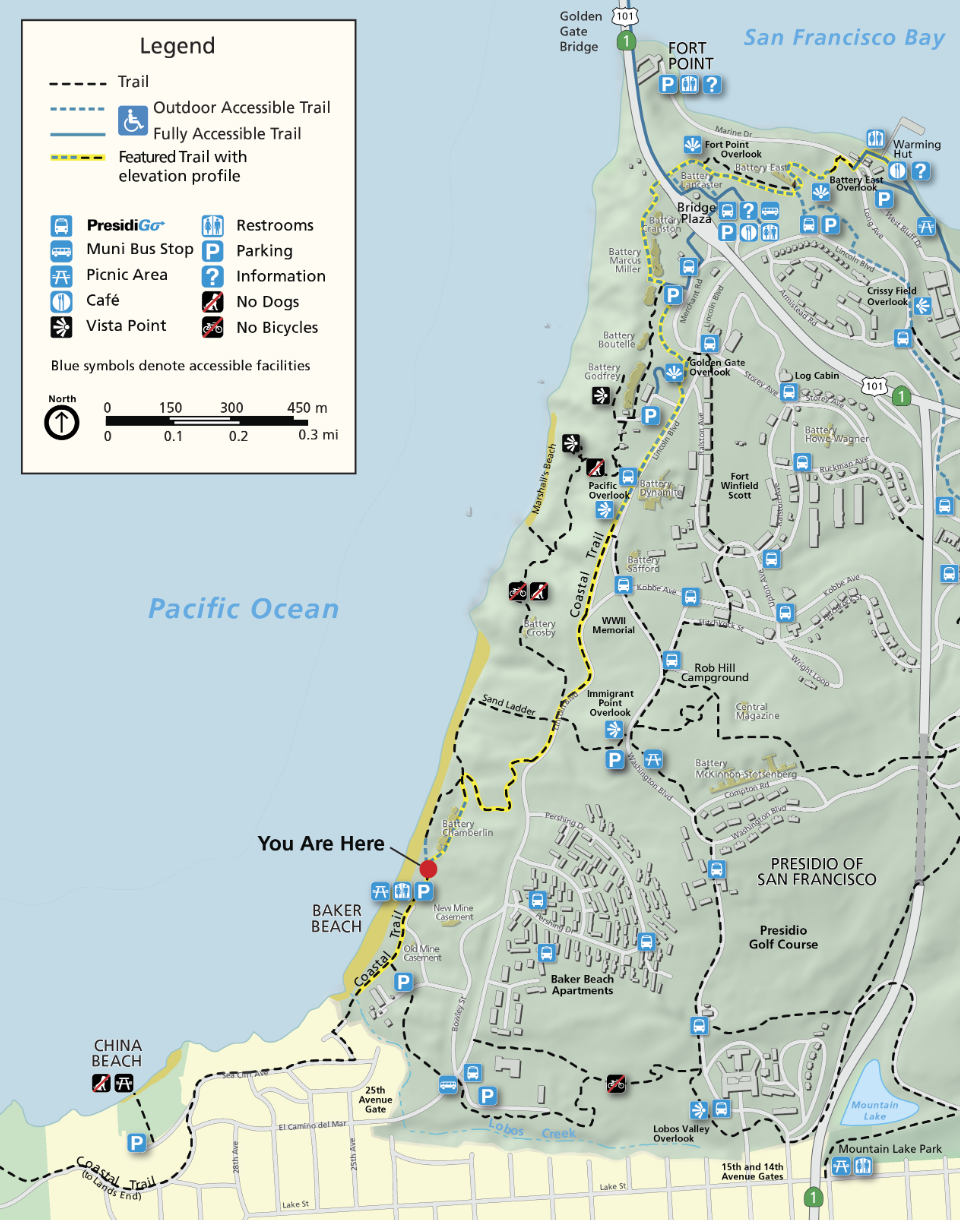 Safety
Stay on the established trail. Keep an eye out for poison oak
Observe warning signs and railings—these exist for your safety. Cliffs along the bluffs can be unstable and hazardous.
Dress in layers and be prepared for varying weather conditions. Sunny days along the coast can turn windy, foggy, and cold very fast.
Parking
There is trailhead parking at Baker Beach including ADA accessible spots.
Bathrooms
Accessible restrooms can be found at Baker Beach, the Golden Gate Bridge Plaza and at the Crissy Field Warming Hut.
Water
Drinking water can be found at Baker Beach, the Golden Gate Bridge Plaza and at the Crissy Field Warming Hut. Avoid becoming dehydrated or experiencing heat exhaustion. Drink plenty and drink often; pace yourself; rest in the shade; and eat salty snacks.
Trail Etiquette
Leashed dogs are permitted on the Coastal Trail. Please remain on the established trail. Off-trail travel harms plants and causes erosion. Keep your food within arm's reach at all timesand do not feed the wildlife. Carry out all trash and food waste (fruit peels, shells, etc.).
Last updated: August 13, 2020