Point Bonita Lighthouse Trail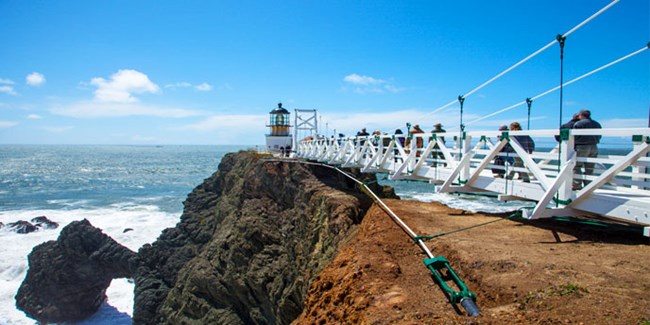 Trail Overview
Distance:
0.5 mi (0.8 km)
Elevation Gain:
-75 ft
Time:
1 hour
Trailhead:
Point Bonita
Slope:
Avg 6% Max 27%
Side Slope:
Avg 3% Max 8%
Width:
Avg 87" Min 40"
Trail Surface:
Firm
Special Notes: No Pets and No Bikes permitted anywhere along the trail.
This is enforced by on-site NPS Park Rangers
Walk along the continent's edge for views of Bonita Cove, San Francisco and the wild Pacific. The tunnel door stands open when the lighthouse is open for visitors, and leads to a world removed from the present time. The tunnel and lighthouse are open dependent on weather and staffing.

For more information, please contact: (415) 331-1540.
Trail Profile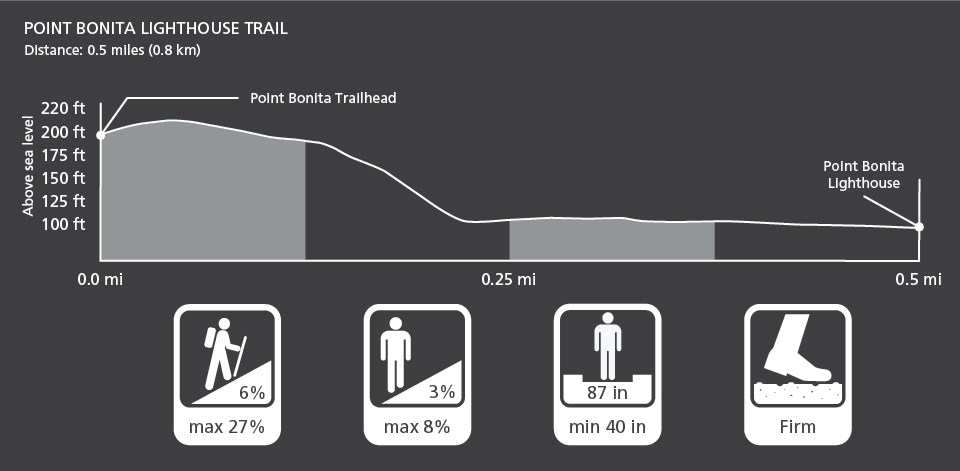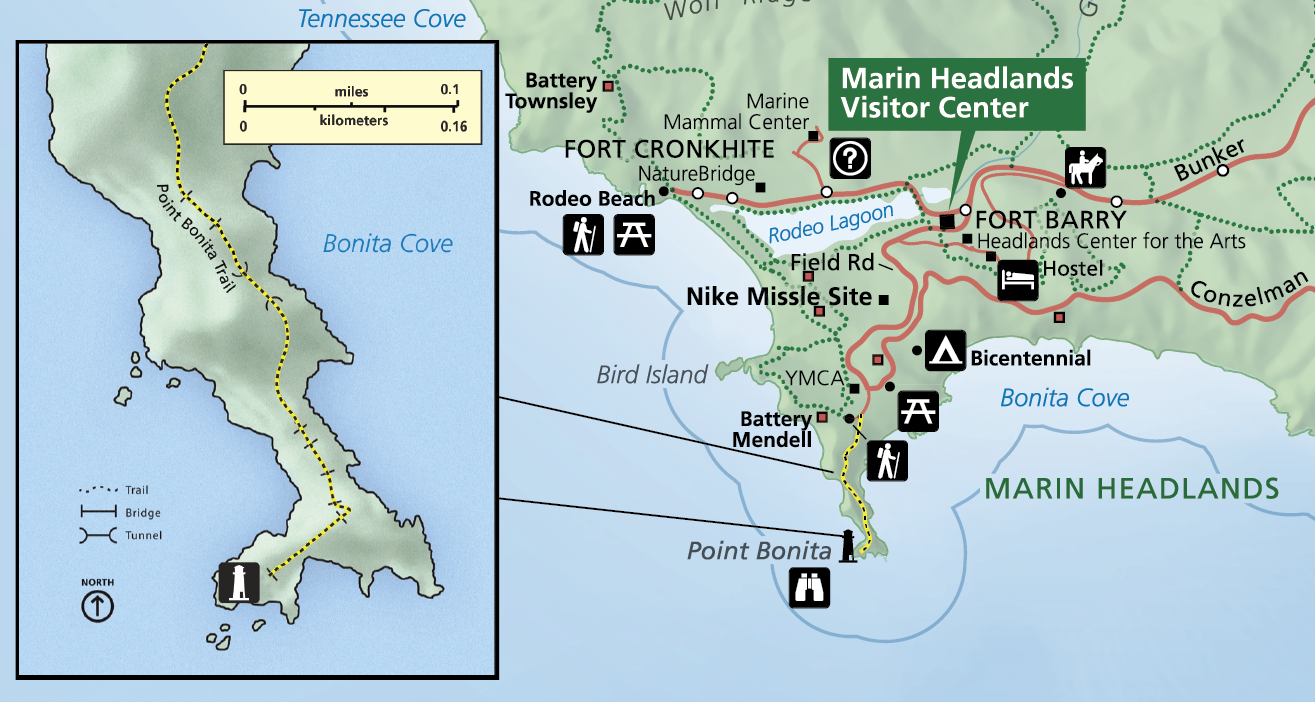 Safety
The half-mile trail to the lighthouse is steep and uneven, with loose gravel. Wheelchairs are not advised (assistance may be needed in descending and climbing).
Stay on the established trail. Observe warning signs and railings—these exist for your safety. Cliffs along the point can be unstable and hazardous.
Dress in layers and be prepared for varying weather conditions. Sunny days along the coast can turn windy, foggy, and cold very fast.
Please be mindful of poison oak along trails. Even a slight brush of the plant's oils can cause a serious reaction. Staying on trails and learning to identify poison oak with its three leaves will decrease your chances of contact.
Parking
There is trailhead parking at Point Bonita including several ADA accessible spots.
Restrooms
An accessible restroom can be found at the Point Bonita parking area. There are no restrooms at the Point Bonita Lighthouse.
Trail Etiquette
Please remain on the established trail. Off-trail travel harms plants and causes erosion. Keep your food within arm's reach at all times and do not feed the wildlife. Carry out all trash and food waste (fruit peels, shells, etc.).

No Pets and No Bikes allowed anywhere on the trail (including the paved path that leads to the tunnel). Pushing / walking alongside your bike is still not permitted. Bike racks are located at the trail head near the parking lot, please leave them here.
Last updated: February 21, 2023