Muir Woods Main Trail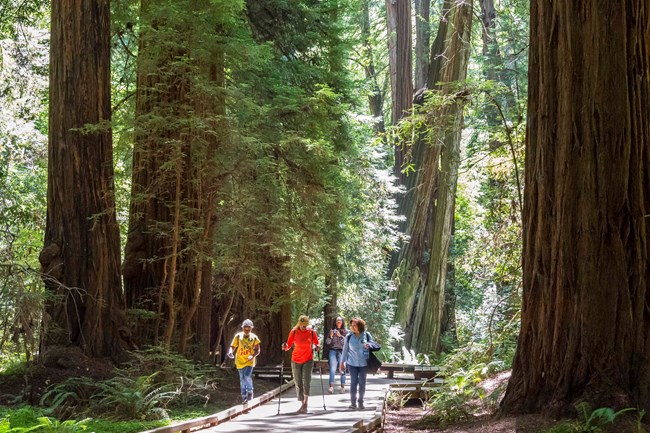 Trail Overview
Distance:
2.0 mi (3.2 km)
Elevation Gain:
30 ft
Time:
2 hours
Trailhead:
Muir Woods Visitor Center
Slope:
Avg 2% Max 19%
Side Slope:
Avg 2% Max 19%
Width:
Avg 37" Min 48"
Trail Surface:
Firm
Muir Woods' main trail begins at the visitor center and follows Redwood Creek on both sides of the stream. Large redwood trees line this trail from the very beginning. Though a level, easy stroll, the walk can be shortened by crossing at the second or third bridge to return. The path consists of firm surfaces, a mixture of wooden boardwalk, asphalt paving, and packed native soil.
Trail Profile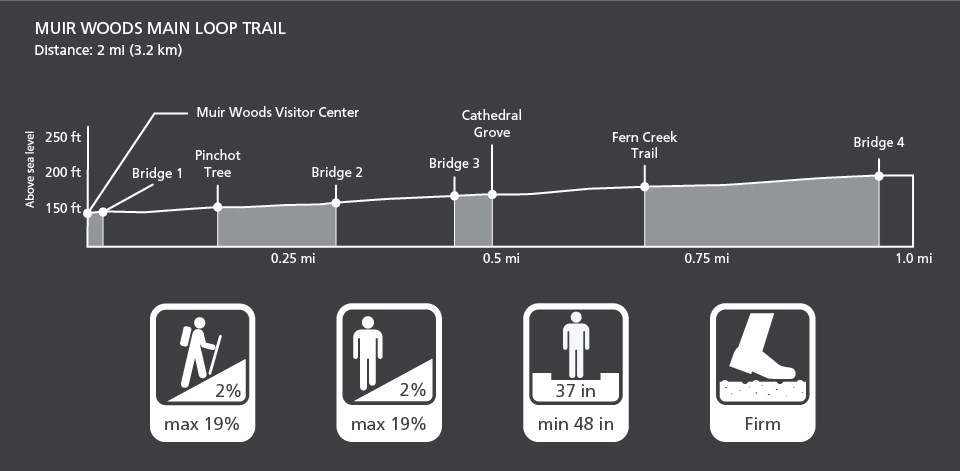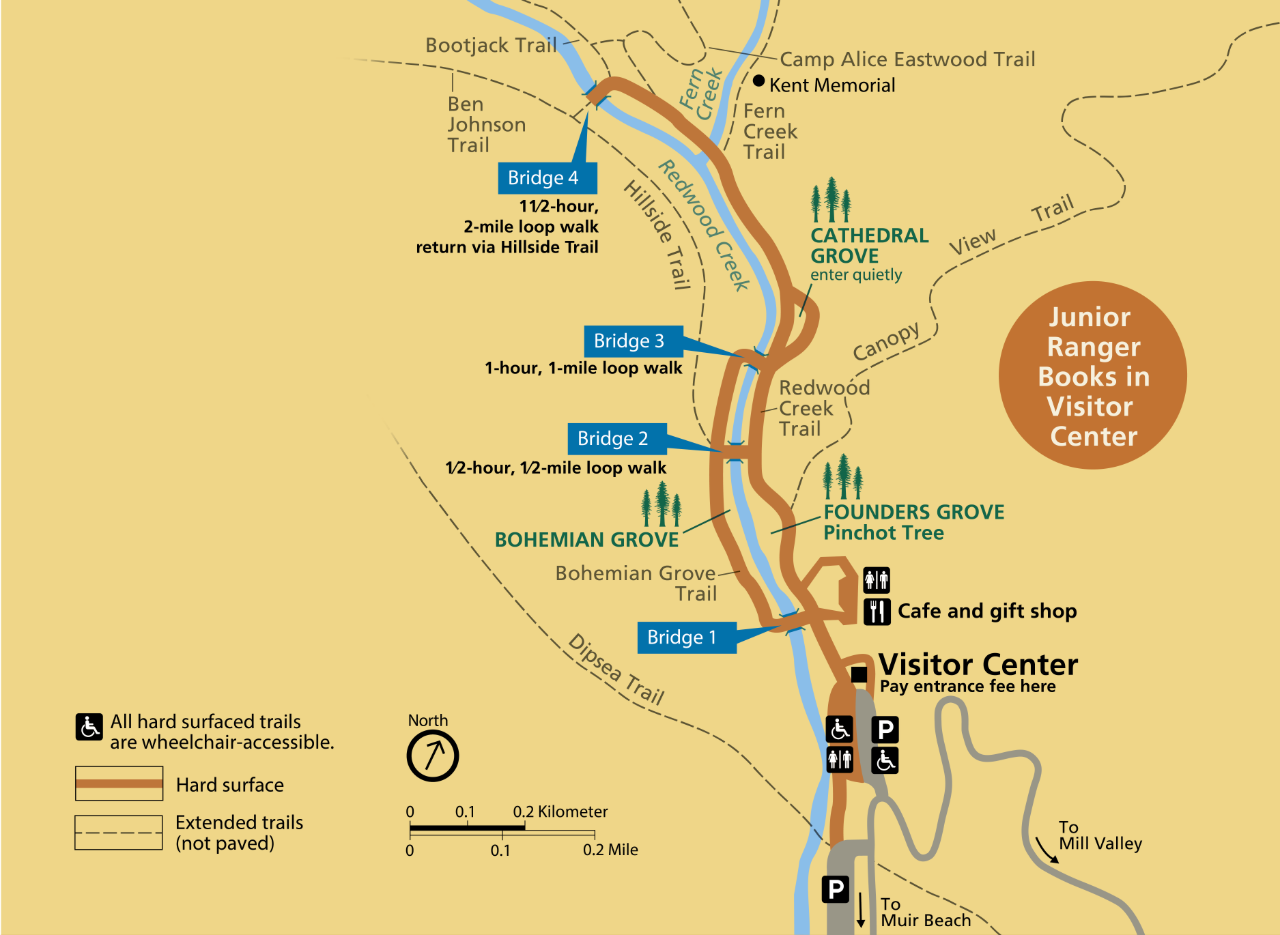 Safety
Stay on the established trail. Keep an eye out for poison oak.
Dress in layers and be prepared for varying weather conditions. Sunny days along the coast can turn windy, foggy, and cold very fast.
Parking
There is trailhead parking at Muir Woods including 8 ADA accessible spots. Parking at Muir Woods requires a reservation.
Bathrooms
Accessible restrooms can be found adjacent to the Muir Woods entrance plaza and behind the Cafe and Giftshop.
Water
Drinking water may be found adjacent to the Muir Woods entrance plaza, behind the Cafe and Giftshop, and along the trail at the Fern Creek trail junction. Avoid becoming dehydrated or experiencing heat exhaustion. Drink plenty and drink often; pace yourself; rest in the shade; and eat salty snacks.
Trail Etiquette
The Main Trail is closed to dogs. Please remain on the established trails. Off-trail travel harms plants and causes erosion.

Last updated: August 13, 2020