Sneath Lane Trail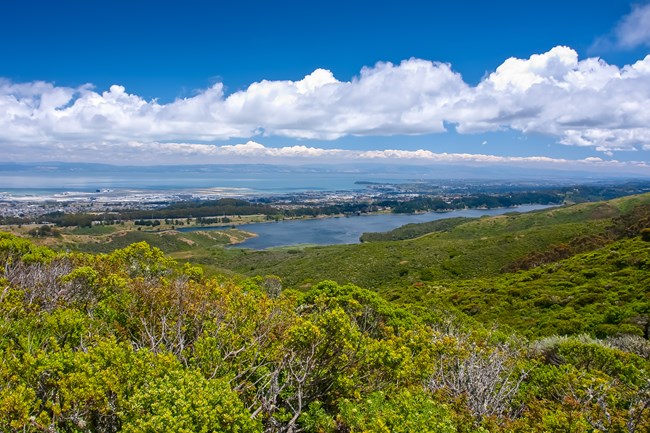 Trail Overview
Distance:
1.8 mi (3.0 km)
Elevation Gain:
600 ft
Time:
1.5 hour
Trailhead:
Sneath Lane
Slope:
Avg 6% Max 17%
Side Slope:
Avg 5% Max 10%
Width:
Avg 120" Min 60"
Trail Surface:
Asphalt
Sneath Lane Trail is the easiest hiking and biking grade up to the crest of Sweeney Ridge—1.8 miles; approximately 600 feet elevation gain. From the ridgetop go south to visit the Portola Discovery Site, or north to the former Radar Control Site for Nike Site SF-51. Nike ground-to-air missile sites protected American Cities from the Soviet Bomber threat during the Cold War from 1955-1974.
Trail Profile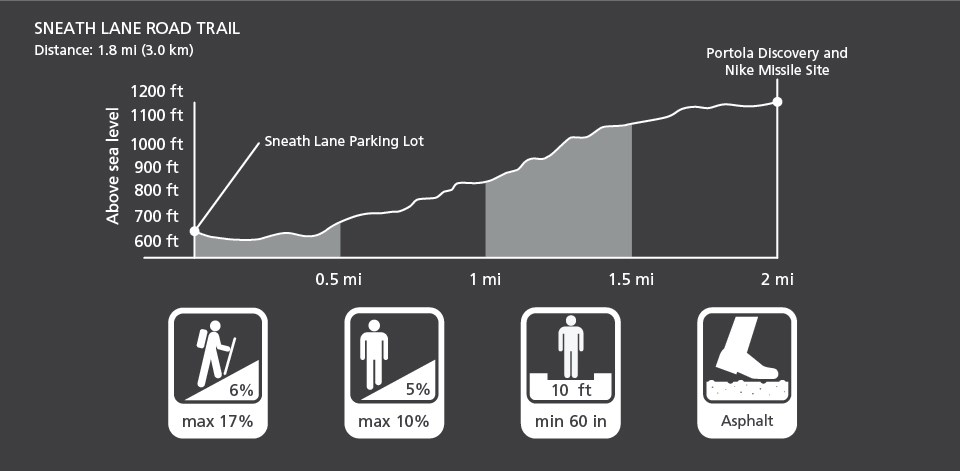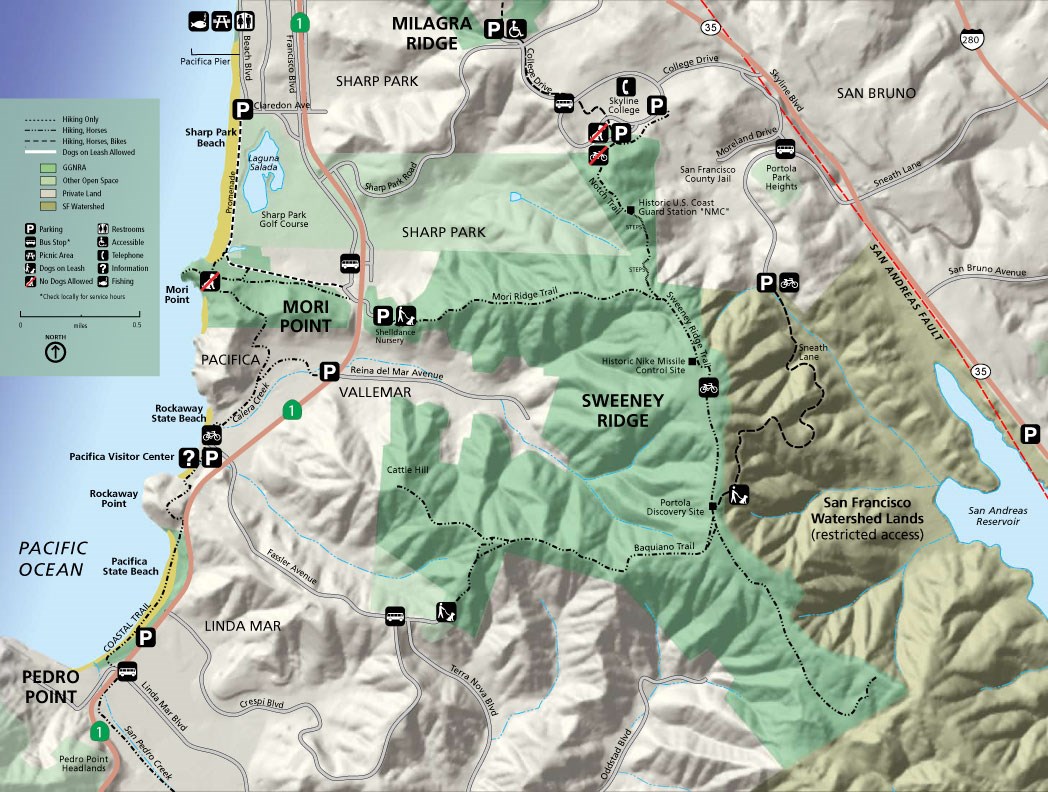 Safety
Stay on the established trail. Keep an eye out for poison oak.
Observe warning signs and railings—these exist for your safety.
Dress in layers and be prepared for varying weather conditions. Sunny days along the coast can turn windy, foggy, and cold very fast.
Parking
There is trailhead parking at the end of Sneath Lane. Note: the park is working on plans to add an accessible parking space.
Bathrooms
A vault toilet is located atop Sweeney Ridge, but there is no running water.
Trail Etiquette
Leashed dogs are permitted on Sneath Lane Trail. Please remain on the established trail. Off-trail travel harms plants and causes erosion. Keep your food within arm's reach at all timesand do not feed the wildlife. Carry out all trash and food waste (fruit peels, shells, etc.).
Last updated: April 7, 2023