Date & Time

Multiple Days: 06/19/2018, 06/20/2018, 06/21/2018, 06/22/2018

Fee Information

Students Free

Contact Us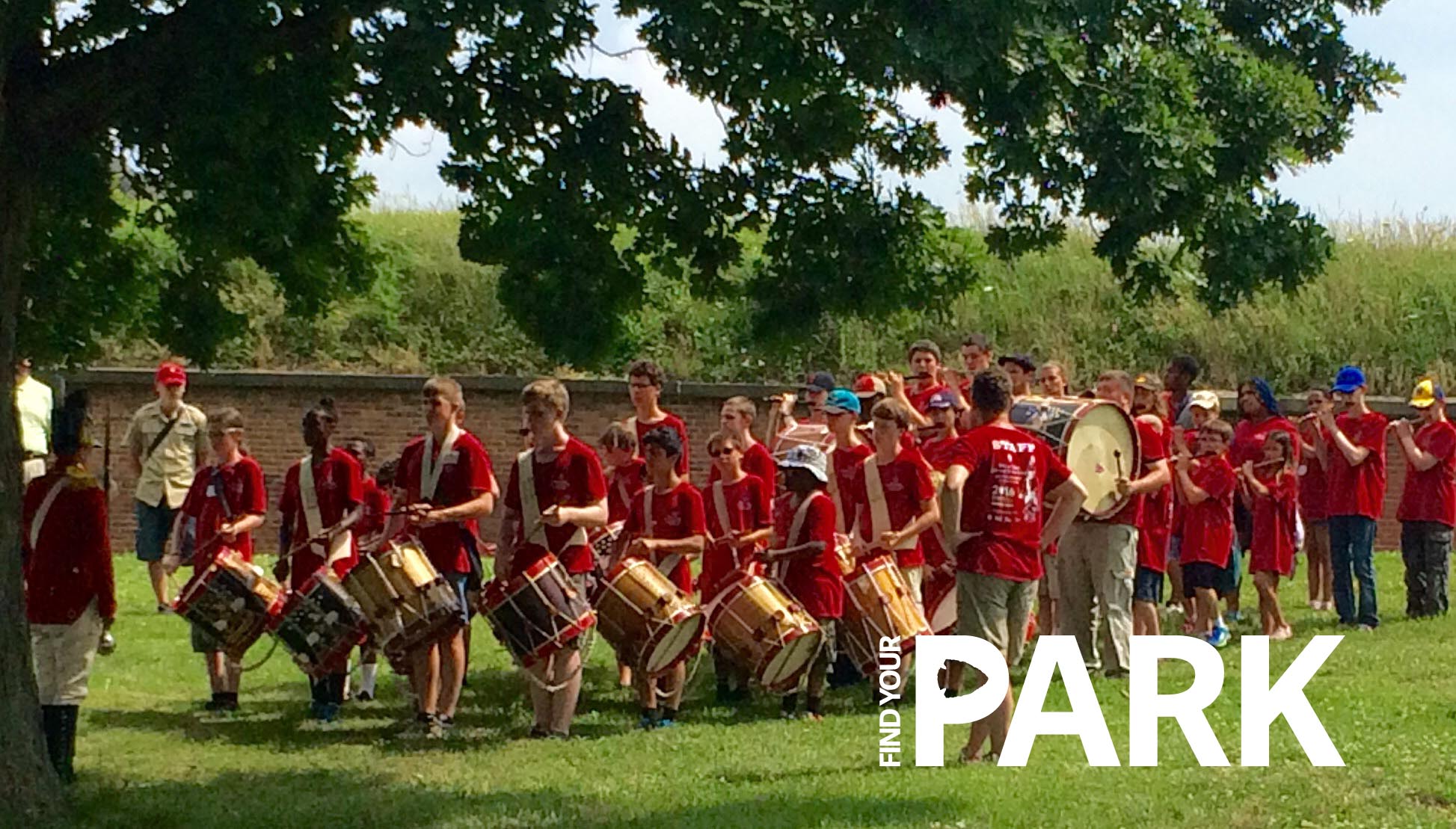 Musicians, Students,
On behalf of the Fort McHenry Guard, we would like to cordially invite you to our War of 1812 Fife and Drum Music Camp, 2018! Over the past few months, we have assembled an array of the most talented and professional instructors from the tri-state region to teach students the art of 19th Century Military Music. Our intention is to hold a Field Music School on the grounds of historic Fort McHenry, to instruct aspiring fifer and drummers in the music and culture of the War of 1812. The approach is entirely hands-on. Participants will experience what it meant to be a musician in our nation's second war with Great Britain. This includes marching, military formations, musical instruction, flag raising, and much more.
            The camp will be held in the morning, from 9 o'clock until 4:00p.m., Tuesday through Friday. Students will rendezvous at a large tent, erected outside of the historic star fort.  Students will then engage in an action packed day. They will march into the fort for the morning flag change, roll call and inspection. They will then conduct musical training and workshops, learning and improving with each passing day. Around noon, Dinner Call will be played and they will break for noon meal. At the end of camp, upon completion of all courses, the Fife and Drum school culminates with an 1812 Music Spectacle. The students will form a massive Corps, and display their accomplishments in a performance for the general public. Certificates of completion will then be issued, and students will return home with increased musical and historical knowledge, as well as an official camp shirt, music, and a special memento of their work at the fort. It will be a fun and educational experience that students will long remember.
To participate in the Fort McHenry War of 1812 Fife and Drum School, forms and registration must be completed and mailed/emailed before June 1, 2018. Ages 11 & up. There is no fee required. Acceptance into the school will be acknowledged via e-mail.
https://www.youtube.com/watch?v=rUkL_cb4ESA&feature=em-share_video_user

       Volunteer release forms will be signed by parent and student on the first day.
We look forward to seeing new faces and having a great time learning Fife and Drum! If you have any questions or concerns, feel free to send an email to Ranger Tim Ertel at: e-mail us