El Calderon Area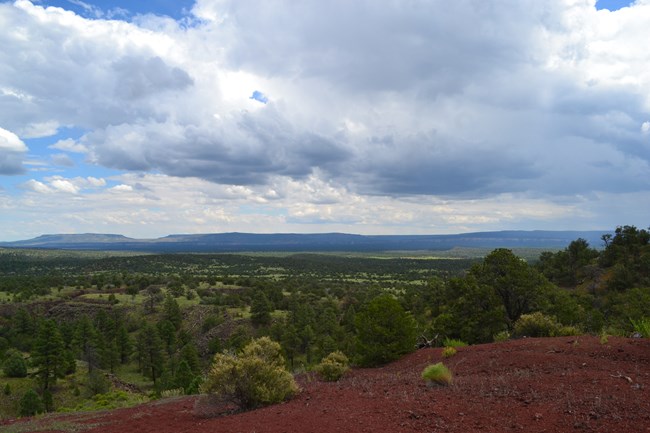 El Calderon Area offers a sampling of all of the features that make El Malpais so unique! Journey from the depths of a lava tube cave to the top of a cinder cone along one trail as you explore the fascinating volcanic past of El Malpais.

The full hiking loop at El Calderon is an easy to moderate difficulty 4.8 mile loop. This trail can be shortened to a 3 mile loop by following the dirt road back to the parking area after visiting the El Calderon cinder cone.

Two lava tube caves - Junction Cave and Xenolith Cave - are located just off the El Calderon trail. Caving permits are required to enter all lava tube caves at El Malpais National Monument.

Picnic tables and pit toilets at the trailhead make El Calderon perfect for day use even if hiking or lava tube caving is not part of your adventure.

The El Calderon Trailhead is located 20 miles south of Grants on NM 53 and is generally accessible year round. Call the El Malpais Visitor Center at 505-876-2783 for road and trail conditions.

Please remember to be prepared and plan ahead for any adventures in El Malpais!
Things to Do at El Calderon
Last updated: December 28, 2020