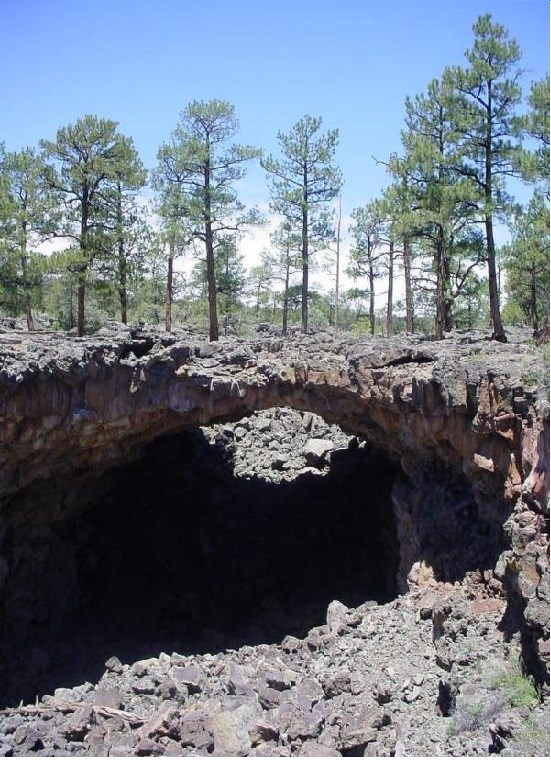 Big Tubes Area's trail has many sections of a'a lava. A'a is the rougher of the two general types of lava flows and makes Big Tubes a strenuous, but exciting, adventure. Also along the trail, you will find lava bridges and other geological features. The entire surface trail system in the area is about two miles, but it has options for smaller loops as well.
Picnic tables and pit toilets are available for day use at the trailhead.
Big Tubes Area is located down County Road 42 and Big Tubes Road (NPS 300). High clearance and four-wheel-drive might be necessities or the roads might be completely impassable depending on conditions. Please
contact a visitor center
for area conditions.
Visit the
caving page
for information about caves in Big Tubes Area