Lava Falls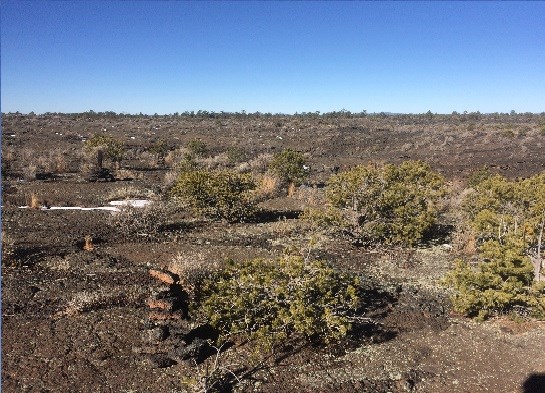 The Lava Falls Trail is located on the monument's youngest lava flow, which makes it a great area to see many lava features including ropy pahoehoe, squeeze-ups, and other geological curiosities. The trail is a rough 1 mile loop marked by cairns.
The trailhead has pit toilets and picnic tables.
Please be prepared before setting out on this or any other hike.
Last updated: April 21, 2017