Alerts & Conditions
COVID-19 Operations at El Malpais
The National Park Service is working service-wide with federal, state, and local public health authorities to closely monitor the COVID-19 pandemic. Based on guidance from the Centers for Disease Control and Prevention (CDC), and state and local public health authorities, access to El Malpais National Monument is as follows:
Open:
Restrooms and contact-free ranger information window at the El Malpais Visitor Center are open. Rangers are on site from 9:00 am to 5:00 pm daily to answer questions and provide park orientation. Face masks are required in all federal buildings.
The Western National Parks Association park store is open. Items may also be purchased online.
All surface hiking trails and overlook areas are open, including Sandstone Bluffs Overlook, Lava Falls Trail, and El Calderon Area. Face masks are required where physical distancing cannot be maintained.
Pit toilets are open at trailheads and picnic areas.
Closed:
All lava tube caves - including Junction, Xenolith, Big Skylight, Giant Ice, and Four Windows Caves - are closed until further notice for resource and human safety purposes. No caving permits will be issued.
The El Malpais Visitor Center interior - including the movie theater and exhibit hall - is closed to the public. Rangers are on site to answer questions at the ranger information window located near the entrance vestibule.
Last updated February 2, 2021. Information will be updated when conditions change.

While the listed areas are accessible for visitors to enjoy, a return to full operations will continue to be phased, and services may be limited. When recreating, please follow local area health orders and recreate responsibly by keeping social distance, wearing a face covering when social distance cannot be maintained, avoiding high risk activities, and staying home if you feel sick.

The CDC has offered guidance to help people recreating in parks and open spaces prevent the spread of infectious diseases. We will continue to monitor all park functions to ensure that visitors adhere to CDC guidance for mitigating risks associated with the transmission of COVID-19 and take any additional steps necessary to protect public health.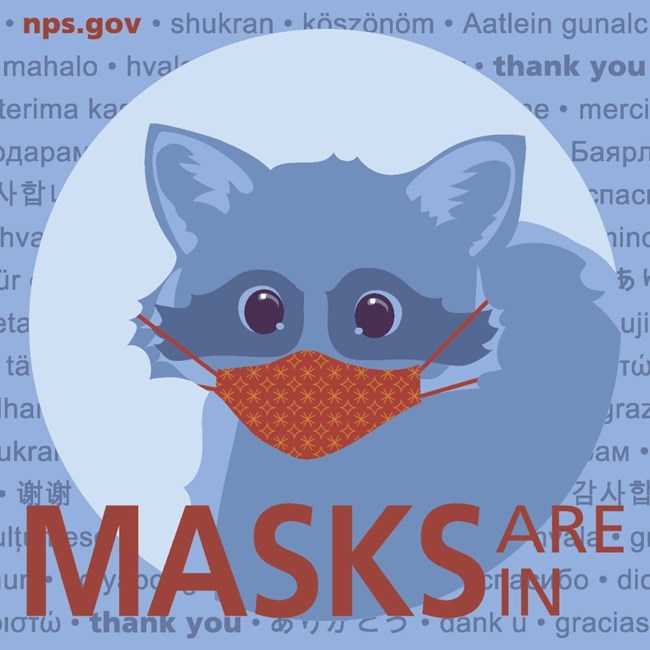 Recreate Responsibly
Whether seeking wide-open spaces or exploring a historic urban neighborhood, remember to #RecreateResponsibly! We encourage you to follow the guidance from the Centers for Disease Control and Prevention (CDC) to reduce the spread of COVID-19 and follow Leave No Trace principles when you visit.
Know before you go. Visit NPS.gov/findapark for current park conditions and availability of restrooms and other facilities. Make a plan, follow the 10 Essentials, and if you are sick, stay home.

Keep it close. Follow the state and county orders governing the open status of the area you're considering visiting. The National Park Service is working closely with state and local officials to adapt to changing conditions while maintaining public access throughout the National Park System, particularly in outdoor spaces.
Keep your distance. Recreate with the people in your household. Give others plenty of room whether you are on a trail, at a boat launch, or in a parking lot. Follow the CDC's social distancing guidelines for staying six feet away from others. Be prepared to cover your nose and mouth if you're near others.

Know your limits. Consider postponing challenging hikes or trying new activities while first responders, parks, and communities continue to concentrate on responding to the pandemic.

Keep it with you. If you brought it, take it with you. Trash pickup and restroom facilities will continue to be limited in many park areas.

Keep it inclusive. Be an active part of making our nation's parks and public lands safe and welcoming for all identities and abilities.
Loading weather forecast...
Last updated: February 2, 2021