Things To Know Before You Come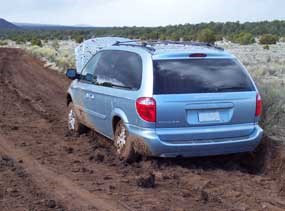 Visiting El Malpais requires preparation. The park is in a region of high desert, where much of the area is 6,400 feet (almost 2 km) elevation or higher, and receives less than 10 inches (25 cm) of precipitation a year. Altitude effects people in different ways, so having extra water and food is always suggested. One gallon (~4 liters) of water per person per day is ideal.
Weather conditions vary throughout the year. Be aware that temperature swings, strong winds, or a chance of thunderstorms may be present during your visit. Ask a ranger or check online for current conditions. Extra supplies will be needed if you plan on caving. Bring the gear and clothing you'll need to match the season of your visit for the most enjoyable and safe experience.

Most trailheads are accessed off of Highway 117 or Highway 53 via gravel roads. A four-wheel drive, high clearance vehicle is suggested for accessing more remote areas such as Big Tubes. Your safety is your responsibility in all parts of El Malpais. Cell reception can vary widely on these dirt roads. If you get stuck, you may need to walk a few miles to find signal. Help might also take a while to reach you because of difficult conditions and long distances.


Last updated: March 14, 2023