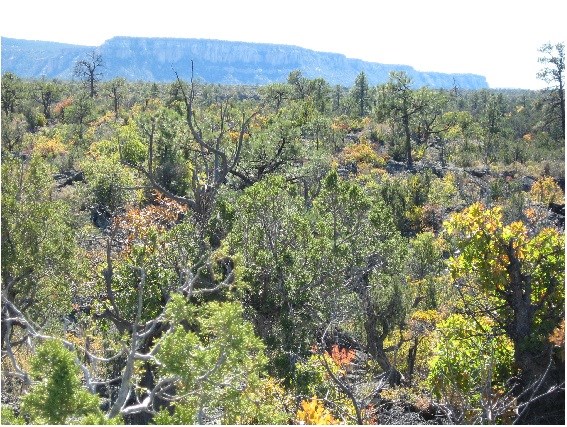 Highway 53 leads you through pinon/juniper woodlands, ponderosa pine forests, by lava flows, and over the continental divide. With all this variance, it can be a very scenic drive, even if you are mainly traveling by car. This road also provides access to some of the monument's designated trails, which allows people an opportunity to see unique features like cinder cone volcanoes,
lava tube caves
, and jagged lava flows.
National Park Service areas along Highway 53 include:
-El Malpais Information Center (More information about this center can be found at the
visitor centers page
.)
-
Zuni-Acoma Trailhead
-
El Calderon Area
Whether you are hiking, driving, or a bit of both, Highway 53 is a great area to experience El Malpais National Monument.