Deaf / Hearing Loss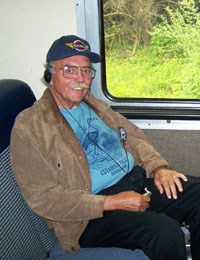 If You Are Deaf or Hard of Hearing
Cuyahoga Valley National Park provides assistive listening (AL) devices or sign-language interpreters. Please make a request two weeks before the park program. Contact us at 440-546-5992 or e-mail us. Check the Schedule of Events for programs offering AL devices upon demand.
At Canal Exploration Center, exhibits are open captioned and AL devices are available.
A braille transcription of the park's unigrid map and guide is available at Boston Mill Visitor Center, and seasonally at Hunt House and the Canal Exploration Center.
AL devices and a captioned version of the Voices of the Valley audio tour are available aboard Cuyahoga Valley Scenic Railroad.
An UbiDuo is available at the Boston Mill Visitor Center. The UbiDuo is a communication device that enables deaf, hard of hearing, and hearing people to communicate face to face without requiring an American Sign Language Interpreter.
Last updated: September 15, 2020