Deaf / Hearing Loss
If you are deaf or have hearing loss, Cuyahoga Valley National Park offers a range of services to help you have a great visit.
Visitor Centers
Boston Mill Visitor Center has an UbiDuo available upon request at the front desk. Point to the UbiDuo sign, if needed. The UbiDuo is a communication device that enables deaf, hard of hearing, and hearing people to communicate face to face using a set of keyboards. Both users can type at the same time. The visitor center also has assistive listening (AL) devices available upon request. The person assisting you can speak into the headset and it amplifies the sound in your headset, through your hearing aids if you prefer. All videos in the visitor center have no sound.

Canal Exploration Center has exhibits with open captioning. The center also offers assistive listening devices to use within the building, available at the front desk upon request.
Programs
For certain programs, AL devices are available upon request. The ranger will bring them and offer them to the group. These programs are identified by an AL symbol in the park's seasonal Valley Guide newspaper and in the online calendar.

AL devices or sign-language interpreters may be requested for any program. We prefer a two-week notice to make arrangements. Call 440-717-3890 or email us at cuva_info@nps.gov.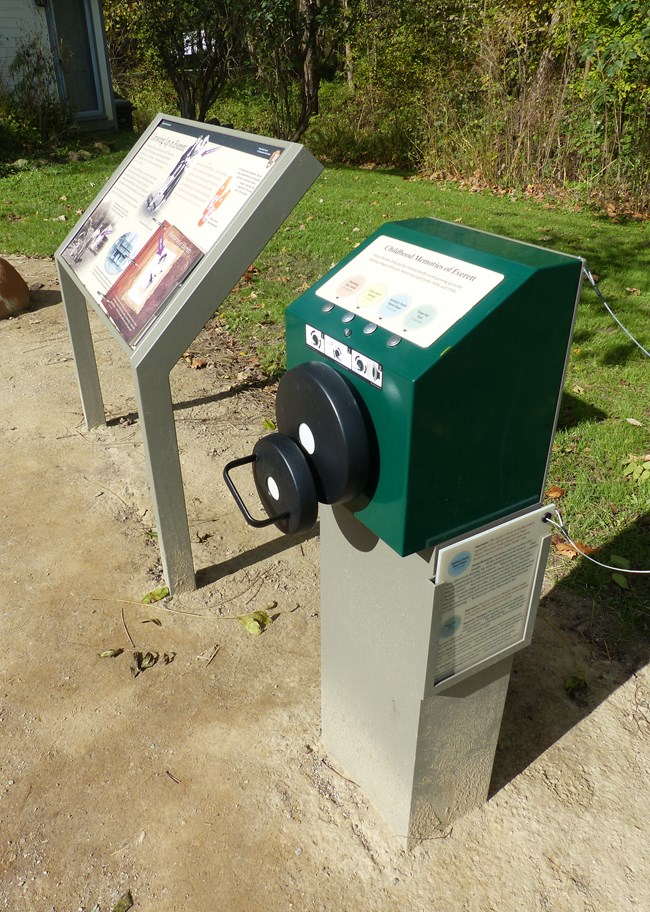 Audio Stations on the Towpath Trail
The outdoor exhibits at these locations include a hand-cranked audio station with four educational messages. Each audio station also has a script of the audio content that is mounted on the side. The list is:
Cuyahoga Valley Scenic Railroad
For questions about train service accessibility, visit the Cuyahoga Valley Scenic Railroad website or email customerservice@cvsr.org.
Contact Us
If you did not find answers to your questions, email us. We also welcome your suggestions for removing barriers and making your visit more enjoyable.

The park's accessibility coordinator, Ranger Arrye Rosser, can provide trip-planning advice tailored to your individual needs. Email her or leave a message at Boston Mill Visitor Center, 440-717-3890.
Last updated: November 21, 2023