Cognitive Disability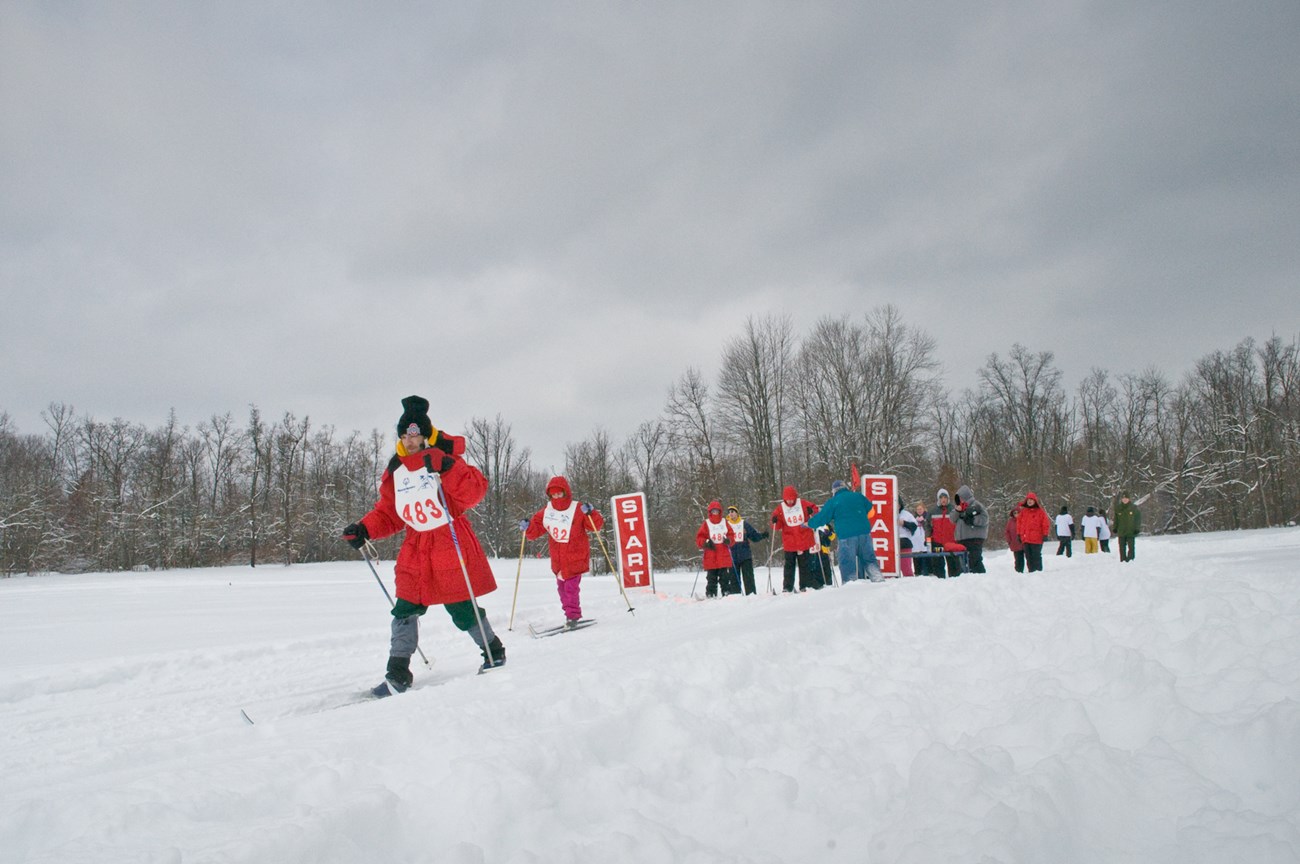 If you have a cognitive or social disability, Cuyahoga Valley National Park offers a range of services to help you have a great visit.
Visitor Center
Boston Mill Visitor Center has an UbiDuo available upon request at the front desk. Point to the UbiDuo sign, if needed. The UbiDuo is a communication device designed for deaf, hard of hearing, and hearing people to communicate face to face using a set of keyboards. Both users can type at the same time. The device is available to anyone who finds it easier to communicate by typing rather than by speaking.
Be a Junior Ranger
People of all ages can become a Junior Ranger. Cuyahoga Valley offers several ways to earn a badge, with options to suit different learning levels and physical abilities. The Junior Ranger Handbook is recommended for ages 7 and older. The Junior Ranger, Jr. Activity Cards are recommended for ages 3 to 6. Both are free and can be picked up at Boston Mill Visitor Center year-round, or at Canal Exploration Center and Hunt House seasonally. Junior Ranger and Junior Ranger, Jr. online activities can be done at home.
Ranger-led programs are listed on the park calendar. We are flexible about the upper age limit for youth with disabilities. Email us if your child needs special accommodations or if you have questions.
Cuyahoga Valley Scenic Railroad
Cuyahoga Valley Scenic Railroad is popular choice for individuals, families, and large groups. They can accommodate a variety of special needs. The Edu-Tainment car has places for interactive play and cozy nooks for relaxing. Visit their website to learn more and to book your tickets.
Autism-Friendly Activities
We recommend several places to visit in the southern end of the park that are autism- and kid- friendly. These locations are a short distance from the parking lot and are accessible by wheelchair or stroller. For hiking, pick any trail that suits your interests and abilities. During warm weather, avoid the midday crowds, especially on the Towpath Trail, at Ledges, and at Brandywine Falls. Some scenic but quieter areas are Kendall Lake, Oak Hill, Horseshoe Pond, and Indigo Lake.
Ohio Winter Special Olympics
For decades, Special Olympics Ohio has held their Outdoor Winter Games in Cuyahoga Valley National Park. The public is welcome to cheer on the athletes. Check the calendar for the early February dates.
Cuyahoga Valley Environmental Education Center
Cuyahoga Valley Environmental Education Center offers their services for groups of children or adults with special needs. Contact them at 330-657-2796, ext. 100.
Service and Comfort Animals
Service and comfort animals are welcome at Cuyahoga Valley National Park with only a few restrictions. Read our service animal policy. Comfort animals are also allowed inside our public buildings if they follow the service animal guidelines. When outdoors, comfort animals fall under our pet policy.
Restrooms
Does someone in your group need assistance when using the restroom? Our Restrooms and Drinking Water page has detailed information and photo galleries designed to help wheelchair users and others know what to expect at each location.
Contact Us
If you did not find answers to your questions, email us. We also welcome your suggestions for removing barriers and creating more enjoyable experiences.

The park's accessibility coordinator, Ranger Arrye Rosser, can provide trip-planning advice tailored to your individual needs. Email her or leave a message at Boston Mill Visitor Center, 440-717-3890.
Last updated: May 17, 2023