Village of Boston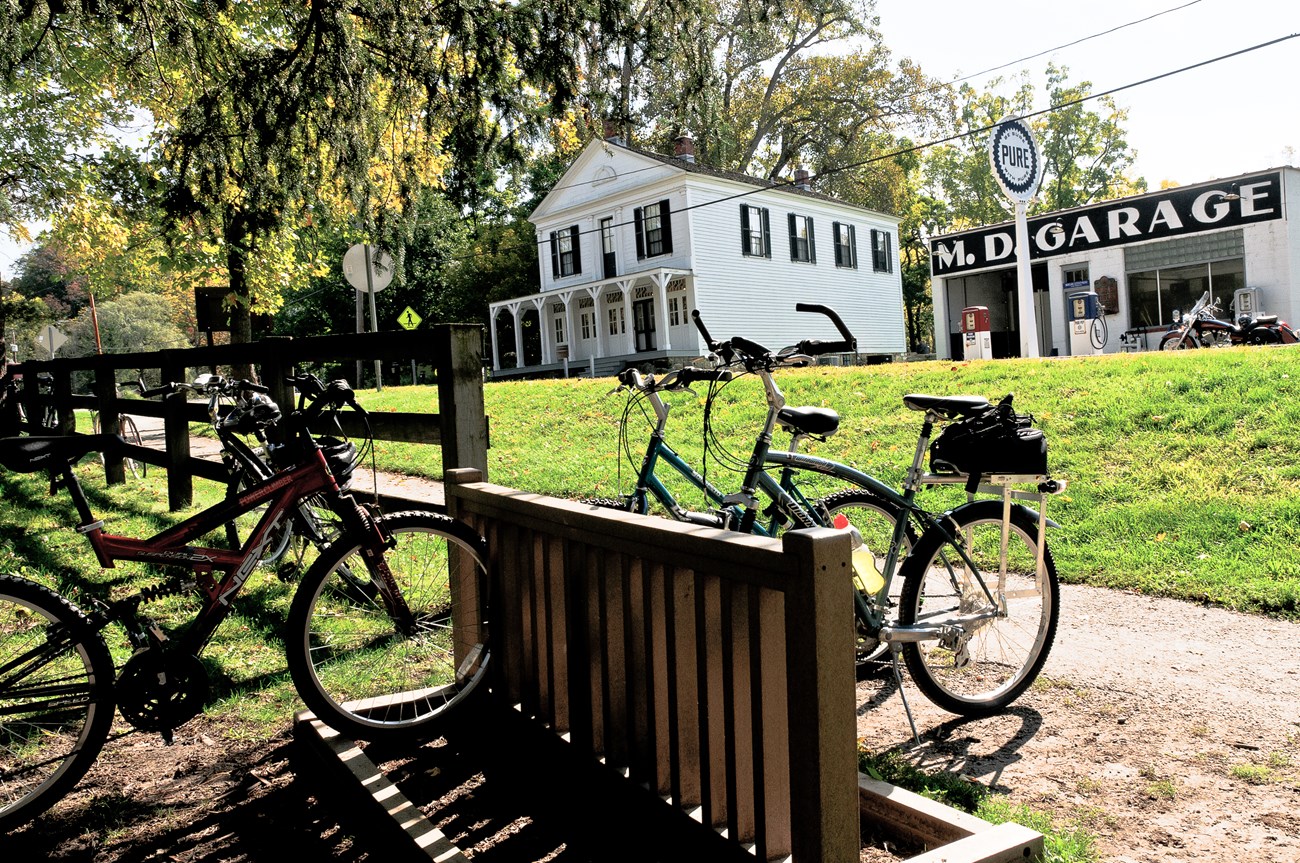 Villages like Boston developed along the Ohio & Erie Canal in the early 1800s. By mid-century, Boston had boat yards, a lumber mill, a brickyard, and a warehouse.

Canal transport became obsolete in the 1880s, when the railroad arrived. Along tracks laid on the west side of the river, Valley Railway moved farm produce and goods faster, and at less cost.

One of the newer businesses built beside the tracks made roofing paper and paper sacks to hold flour. The factory's former company store is now Boston Mill Visitor Center. Here rangers and volunteers can help you plan a visit to suit your interests, time, and needs. The river, train, canal towpath, and scenic byway are only steps away.
Ever-changing Boston Walking Tour
The village of Boston may look like it has not seen progress or change in years, yet the area has transformed repeatedly. Explore the pros and cons of progress. Download the NPS App to find this self-guided walking tour and other information about Cuyahoga Valley National Park.
Last updated: January 12, 2022